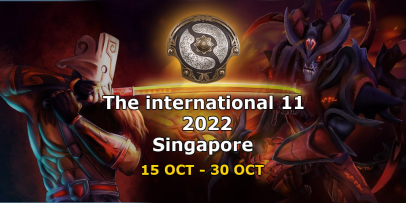 Start date:
Finish date:
Prize Pool: $18,896,510
Tickets: Not available
Region: Asia
Location: Singapore
Organizers: Valve
Series: The International
Participants: 12 Dota Pro Circuit qualified teams and 6 regional qualifier teams: one each from North America, South America, Western Europe, Eastern Europe, China and Southeast Asia
Group stage. The 18 teams are divided into two groups of nine teams each, playing in a round-robin format. All Dota 2 matches are played in Bo2.
The top four teams in each group advance to the upper bracket of the playoffs. The bottom team in each group is eliminated. The rest of the teams advance to the lower bracket.
Playoffs. Sixteen teams play in the double-elimination bracket. Eight teams start from the upper bracket, eight from the bottom.
Match formats: first match of the lower bracket - Bo1, Final match - Bo5, all other matches - Bo3.
The total prize pool of Dota 2 major tournament is $16,514,775 USD.