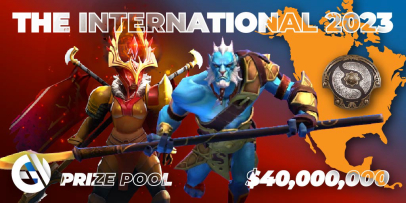 Start date:
Finish date:
Prize Pool: Expected prize pool $40,000,000
Tickets: Are not yet on sale
Region: North America
Organizers: Valve
Series: The International
The International 2023 (TI 12) is the twelfth tournament in Valve's annual The International series. It will be the final championship in the DPC 2022/2023 cycle.
The biggest Dota 2 tournament will take place in the autumn of 2023. Prior to TI 12, teams will play the Lima Major 2023, Berlin Major 2023 and the Bali Major 2023 to determine the direct qualifiers for the group stage.
Twelve teams from the DPC points table will qualify for The International 2023 by direct invitation. Another 6 slots will go to winners of regional qualifications in Western and Eastern Europe, North and South America, South East Asia and China.
The TI 2023 group stage will be played online from the venue. Live matches start from the play-off stage.