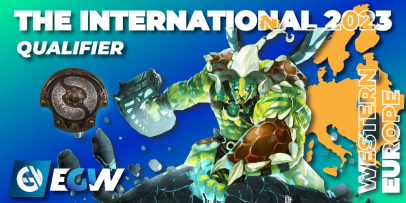 Start date:
Finish date:
Tickets: Not available
Region: Europe
Location: Online
Series: The International
The International 2023 - Western Europe Qualifier is a qualifier for The International 2023, the premier Dota 2 event of the year. The Western Europe Qualifier will take place from the 27th to the 31st of August and will feature 13 teams from the region.
All participants of the qualifiers got here as a result of the first and second divisions of the DPC ranking season. These teams were unable to gain the required number of DPC points to qualify for The International 2023 directly.
Among the 13 participants are such notable teams as OG, Team Secret, Nigma Galaxy and the rising stars of Western Europe, Quest Esports.