League of Legends Betting Sites – List Of 12 Sites For Bet Today
League of Legends (LoL) was released in 2009 and almost immediately made a splash among competition fans. The game from Riot Games came out at the right time and in the right place: the MOBA genre was booming and gaining popularity, and there were not many competitors on the market. By relying on constant content updates to the game and the development of the universe through third-party projects (musical groups KD/A, HEARTSTEEL, the animated series Arcane etc) and e-sports, Riot turned LoL into a global phenomenon.
BloodyCase is a CS GO opening case simulator that will make your game brighter.

Today, LoL is rightfully considered one of the biggest esports game: LoL tournaments collected millions of views and the players began to look like real rock stars. In the modern eSports industry, LoL is at the top of the food chain, and League of Legends is one of the pillars of esports betting, which is not surprising. LoL betting has become as popular as the game itself, thanks to the large number of League of Legends tournaments and teams with international names.
In this article, we will cover the LoL betting aspect and also talk about the best League of Legends betting sites. So, let's dive in.
Best League of Legends Betting Sites In 2023: How to Draw Up Your Top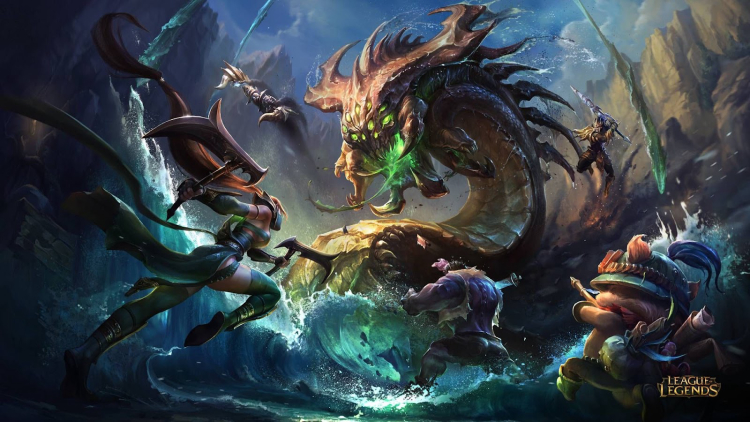 When it comes to esports betting, its important to determine the best League of Legends betting sites. To do it we take several key factors into account: site security, license, quality of feedback, and so on. Our goal is to present a selection of reliable LoL betting sites that provide an enjoyable gaming experience. Below is a list of how we evaluate and rank these sites:
A site's reputation serves as a cornerstone in our assessment. We delve into League of Legends betting site history, scrutinize user feedback, and gauge its standing within the esports betting community. The lol betting sites with a history of reliability, integrity, and positive user experiences are prioritized.
Swift and efficient payout processes are another important factor in our evaluation. League of Legends betting site that prioritize timely withdrawals and offer multiple payment options gain favor as esports betting place, ensuring that bettors receive their winnings promptly.
A user-friendly interface significantly impacts the overall betting experience. We assess the ease of navigation, intuitive design, and seamless interaction between users and the platform, enhancing the overall usability of the site.
Licensing is an integral online betting sites credibility aspect. We verify the presence of valid licenses from reputable authorities, ensuring that the site operates under regulated conditions, according to the country's legislation and adheres to industry standards.
The security of users' personal and financial information is paramount of LoL betting sites. We evaluate the measures implemented by the site to safeguard sensitive data, including encryption technology and robust cybersecurity practices.
Quality customer service contributes to a positive betting experience. We assess the responsiveness, professionalism, and effectiveness of customer support, ensuring that users can receive assistance whenever needed.
Range of Matches and Markets
Diversity in available sports and betting markets is a key consideration. League of Legends betting sites that offer a wide array of tournaments, matches, and betting options cater to the preferences of a broad spectrum of bettors.
The LoL betting sites with codes add value to the betting experience. We evaluate the variety and attractiveness of bonuses and codes, ensuring that they are fair, transparent, and enhance the overall value proposition for users.
The List of 12 Best League of Legends Betting Sites In 2023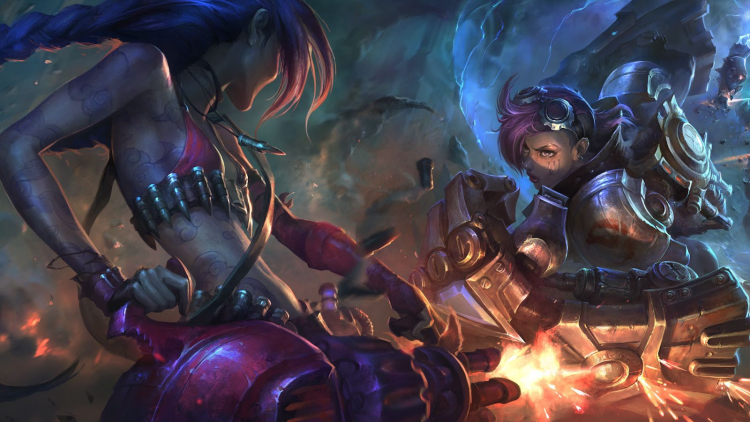 By meticulously evaluating each site based on the aforementioned criteria, we construct a comprehensive rating system that empowers bettors to make informed choices. Our goal is to present League of Legends betting sites that prioritize user satisfaction, security, and rewarding experiences, creating an environment for betting with confidence.
GG.BET Review
GG.BET is a recognized player in the esports betting industry, having emerged in the bookmaker market in 2016. It is arguably one of the first companies to make esports its central focus. The brand's prominence and popularity owe to its aggressive PR strategy. GG.BET has become the title sponsor for prominent tournaments organized by ESL (in 2020), PGL (in 2021, 2022), and DreamHack. The brand is also trusted by one of the most prominent esports organizations in the world – Natus Vincere. Which adds even more credibility to GG.BET as a place for League of Legends gambling.
— Pros: high level of trust, industry recognition, a focus on esports.
— Cons: a relatively young brand, occasional absence of lines for local events and collegiate leagues.
Pinnacle Review
Pinnacle rightfully stands as one of the oldest, most experienced, and respected bookmakers which has also become a trusted site for lol betting. What began as a traditional sports betting company in 1986 has expanded to include esports, becoming one of the central players in the market.
Pinnacle sponsors championships that contribute to the development of the online betting industry. Events like Malta Vibes and Pinnacle Cup support young teams and promote inclusivity and competition outside the traditional tournament operators.
— Pros: a time-tested brand with a strong reputation, representation on 4 continents (North and South America, Europe, Africa).
— Cons: a focus on traditional sports.
CoinPlay Review
Continuing our list of LoL betting sites, Coinplay Should also be noted. First of all, first of all owing to his own
CoinPlay can rightfully be called an innovative bookmaker. Its uniqueness lies in the combination of traditional methods for depositing and withdrawing funds (bank cards, e-wallets) with various cryptocurrencies. In addition to the classic Bitcoin, users can place bets using Ethereum and other cryptocurrencies, which makes CoinPlay usefull crypto esports betting site and and one of the most trusted lol bookmakers.
— Pros: cryptocurrency betting.
— Cons: potential delays in cryptocurrency withdrawals.
EGB Review
EGB is a bookmaker specializing in esports lines, particularly in LoL betting. The company's distinctive feature is its extensive event coverage. You can bet on virtually anything related to computer games, from top tournaments in Dota 2, LoL, and CS to FPL games and Warcraft III ladder matches. Another highlight of EGB is its support for a wide range of payment systems, with at least 17 options available on the platform, setting EGB apart from competitors.
— Pros: a wide range of esports betting options, various payment systems.
— Cons: a crowded interface.
LOOT.BET Review
American bookmaker LOOT.BET entered the market in 2016 and has gained recognition for its straightforward interface and interactive elements. Users can complete daily and weekly quests to earn rewards. The company offers lines for all the popular disciplines, including LoL betting, Dota 2, and CSGO, as well as more local disciplines popular in America, such as Overwatch and R6.
— Pros: a simple and user-friendly interface, regular activities and quests.
— Cons: occasional access issues due to company policies (check the official website).
Unibet Review
Unibet is a classic bookmaker, founded in 1997, that remains among the top reliable bookmakers till now. Its wide range of betting lines for traditional sports and various activities add to its appeal. There is no doubt it supports League of Legends betting.
— Pros: a wide selection of betting lines for traditional sports.
— Cons: limited esports offerings.
Betwinner Review
Betwinner was established in 2007 as a standard bookmaker, and it began online operations in 2016. In many ways, it represents the "standard type" of bookmakers. However, in recent times, the range of bets on the platform has significantly expanded, with a growing focus on esports at Betwinner. This is evident not only in the extensive list of supported games, including League of Legends and other classic titles but also through the introduction of weekly "cyber bonuses."
— Pros: a time-tested brand with a 400,000-strong audience.
— Cons: rotation of bonuses for esports bets (bonuses for specific bets in certain games are time-limited).
Casinozer Review
Casinozer lol betting site occupies a niche between a bookmaker and a casino, with a stronger emphasis on the latter. However, it offers a reasonable range of esports and sports betting, including options for LoL.
— Pros: a neat design and a wide range of games.
— Cons: a limited selection of esports betting lines.
My Bookie Review
My Bookie, holder of the title "America's Most Trusted Sportsbook & Bet Online," is another example of a basic bookmaker and lol betting site to play on. While it primarily focuses on traditional sports, it also includes computer esports, which have become serious competition for the more conventional team and solo disciplines.
— Pros: high trustworthiness, responsive support.
— Cons: a cluttered interface, limited esports betting opportunities.
Cashalot Review
Cashalot is a crossover between a bookmaker and a casino, with a leaning towards the latter. Nevertheless, it offers a decent lineup of esports and sports betting, along with a loyalty program and online support.
— Pros: a loyalty program, a restrained interface.
— Cons: a limited selection of esports betting options.
Spinbookie Review
Spinbookie is a relatively new brand, founded in 2020, that has been trying to establish itself in the market. Notably, it offers a wide variety of bets specifically on esports, including League of Legends.
— Pros: a broad range of esports bets at different levels.
— Cons: a somewhat raw interface.
Vave Review
Vave is a stylish international brand that combines esports and traditional sports. Here, you can place bets on a multitude of sports and esports disciplines. The company supports USDT as a payment method, which adds points to its ranking among the best betting sites for LoL and other disciplines.
— Pros: USDT support, a wide range of disciplines, a user-friendly interface.
— Cons: a modest bonus program.
Each reviewed platform presents a distinctive combination of features, odds, and markets. While betting on LoL, remember to stick to responsible gambling and take advantage of LoL betting sites for 2023 mentioned above.
How Does League of Legends Betting Work?
Engaging in League of Legends betting involves a dynamic process that lets enthusiasts immerse themselves in the world of esports wagering. Here's an overview on how every LoL betting site from our list works:
Choosing a Betting Site: Start by selecting a reputable League of Legends betting site that aligns with your preferences and offers a range of markets from the list above.
Account Creation: Create an account on the chosen site, providing necessary information and completing any verification processes.
Deposit Funds: Deposit funds into your account using available payment methods such as credit cards, e-wallets, or cryptocurrencies.
Exploring Markets: Browse through the League of Legends matches and tournaments available for betting. Choose your preferred event and explore the offerings.
Placing Bets: Select your desired bet type and place your wager. Common bet types include match winners, map scores, first blood, and more.
Confirming Bets: Review your bet slip and confirm your wager before the match begins.
Receiving Winnings: If your bet is successful, your winnings will be credited to your account, including your initial stake and the payout based on the odds.
Withdrawing Winnings: After the match is concluded and if your bet is successful, you can withdraw your winnings through the available withdrawal methods on the betting site.
Different Types of Betting on League of Legends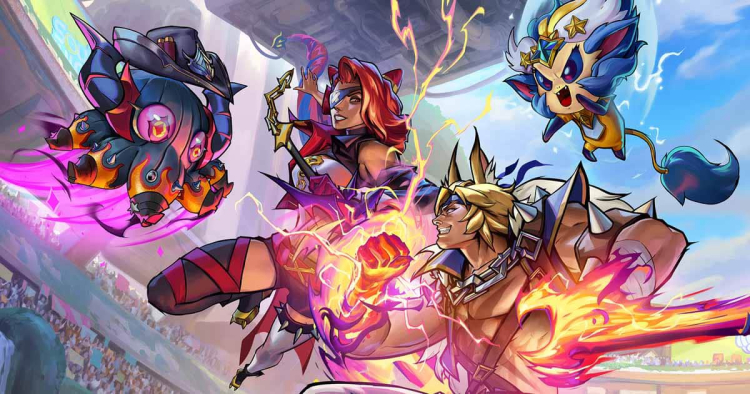 League of Legends betting sites offers a diverse array of betting options, each adding a unique layer of excitement to the wagering experience:
Match Winner Bets: Predicting the winner of a specific LoL match.
Handicap Bets: Betting on a team with a virtual advantage or disadvantage to level the playing field and adjust odds.
Map Scores Bets: Wagering on the specific scores of individual maps within a League of Legends match.
First Blood Bets: Betting on the team that will achieve the first kill in a match.
In-Game Objectives Bets: Predicting which team will secure specific in-game objectives first, like the first dragon or baron kill.
Outright Winner Bets: Betting on the overall winner of a LoL tournament or league.
Each type of bet presents its own challenges and opportunities, allowing bettors to tailor their strategies and preferences to their chosen betting markets. With multiple options, LoL betting caters to a wide range of enthusiasts.
Types of Bonuses on League of Legends Bookmakers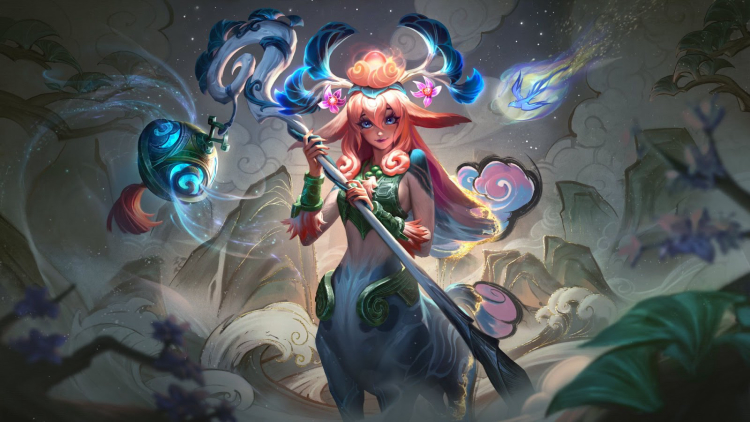 League of Legends betting sites encourage bettors with appealing bonuses which will come in handy while saving money or rising your funds. Here are some prevalent types of bonuses offered by these platforms:
Free Bets
Free bets provide an excellent entry point for new bettors or a chance to explore different betting markets without risking your own funds. With a free bet bonus, the bookmaker offers you a specified amount that you can use to place a bet on a League match or event. If your bet wins, you receive the winnings, but the initial stake amount is typically not included.
Free Money
Also known as no deposit bonuses, free money bonuses grant you a small sum of money upon registration, allowing you to engage in LoL betting without making an initial deposit. This bonus is particularly appealing for those who wish to test the waters before committing their own funds.
Matched Bonus
Matched bonuses involve the bookmaker matching a percentage of your initial deposit, effectively doubling your betting funds. For instance, a 100% matched bonus on a $100 deposit would provide you with an additional $100 to use for bets. Matched bonuses offer an enhanced bankroll, allowing you to explore a wider range of betting options.
Super Odds
Super odds promotions offer boosted odds on specific matches or outcomes, significantly enhancing the potential payout of a successful bet. With higher League of Legends betting odds than usual, super odds promotions present the opportunity for more substantial winnings on your chosen bet.
These diverse bonus offerings add value to betting, encouraging users to explore different betting markets and potentially maximize their payouts. It's important to review the terms and conditions associated with each bonus to fully understand how they work and make the most of these enticing offers on League of Legends bet sites.
Guide to League of Legends Betting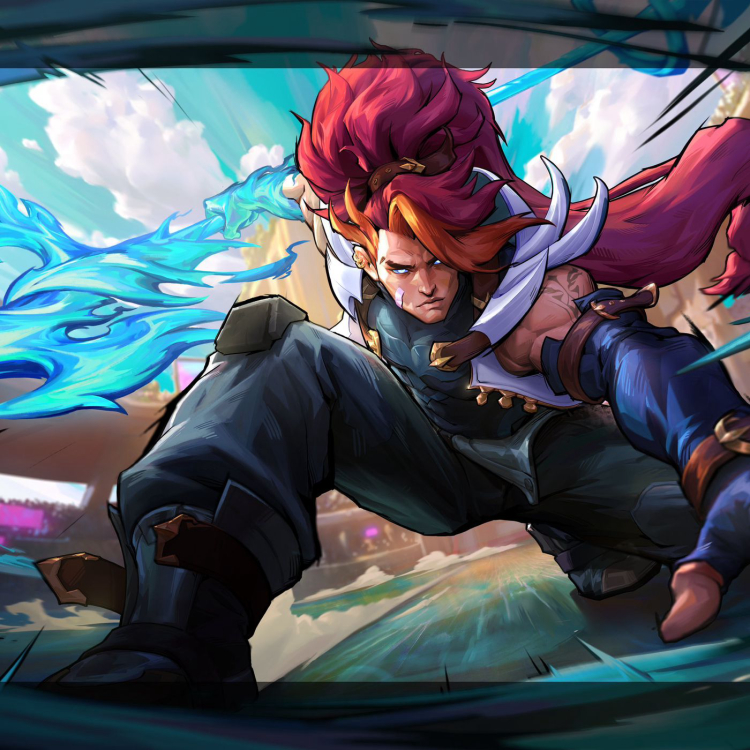 Navigating the world of League of Legends betting requires a blend of game knowledge, strategic thinking, and a deep understanding of the esports betting site and landscape. Whether you're new to esports wagering or looking to refine your approach, this comprehensive guide will equip you with the tools and insights needed to engage in rewarding betting experiences.
BloodyCase is a CS GO opening case simulator that will make your game brighter.

Understanding League of Legends Gameplay
Before diving into betting, familiarize yourself with the fundamentals of Riot Games MOBA gameplay. Learn about champions, roles, objectives, and the ebb and flow of matches. A solid grasp of mechanics will help you make informed predictions when placing bets.
Exploring Betting Markets
League of Legends betting offers a diverse array of markets, from match winners to specific in-game objectives. Explore the range of available markets on different betting sites reviews, and understand how each type of bet works. This exploration will enable you to tailor your bets to your strategic insights and preferences.
Analyzing Teams and Players
Delve into the performances, strengths, and weaknesses of your favorite teams, and players. Keep track of recent match results, team dynamics, and player statistics. This analysis will empower you to make informed bets based on the form and strategies of participating teams.
Understanding Odds and Payouts
Odds reflect the potential payout for a successful bet. Learn how odds are calculated and how they correlate with the perceived likelihood of an outcome. This understanding of best odds will help you assess the potential return on your bets and make well-informed decisions.
Embracing Live Betting
Live or in-play betting lets you place wagers while a match is in progress. It's a dynamic way to respond to changing gameplay dynamics and capitalize on shifting odds. Explore live betting options on different sites to fully embrace this exhilarating aspect of LoL betting.
Managing Your Bankroll
Effective bankroll management is essential for a sustainable betting experience. Set a budget for your betting activities and avoid chasing losses. Sites that offer responsible gambling tools can assist you in maintaining control over your wagers and ensuring a responsible approach.
Leveraging Bonuses and Promotions
Take advantage of LOL betting sites daily coins, free bets, matched bonuses, and other promotions. They can enhance your betting value and provide additional opportunities to explore different markets.
Staying Informed
Stay up-to-date with League of Legends news, patch updates, and tournament schedules. Follow reputable esports news sources, watch professional matches, and engage with the esports community to stay informed about the latest developments.
Responsible Gambling
Prioritize responsible gambling practices. Set limits on your bets, take breaks when needed, and recognize signs of problematic gambling behavior. Reputable sites offer resources and tools to support responsible gambling.
By following this guide, you'll be well-equipped to navigate the intricacies of LoL betting on various sites. Remember that successful betting is a combination of knowledge, strategy, and responsible approach, allowing you to immerse yourself in the excitement of esports wagering while making informed decisions.
Best League of Legends Tournaments For Betting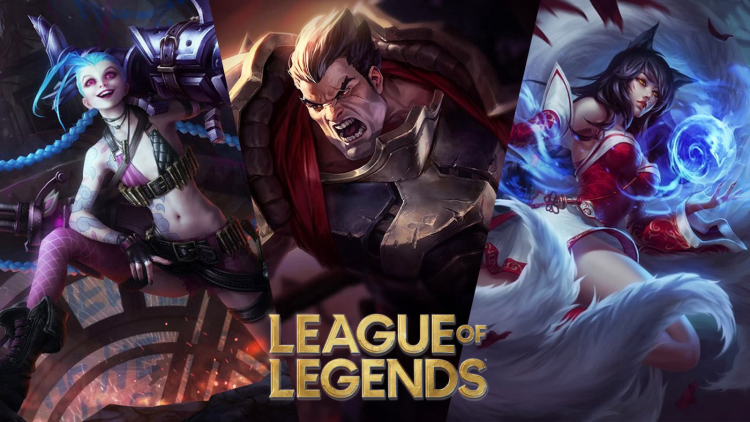 When it comes to betting markets, some LoL events stand out as prime opportunities for bettors to immerse themselves in the excitement of esports wagering. These tournaments not only showcase top-tier gameplay but also attract extensive betting interest. Here are some of the best tournaments for betting on:
League of Legends World Championship (Worlds)
Undoubtedly the pinnacle of League of Legends tournaments, Worlds gathers the best teams from around the world to compete for the title of world champion. The championship is held every year, in the fall, after the end of regular seasons in the regions. League of Legends World Championship (Worlds) tournaments gather millions of views online and tens of thousands of spectators in arenas. In addition, the Worlds series tournaments are always accompanied by significant marketing companies with the involvement of global stars such as Imagine Dragons and Lil Nas X invited by Riot Games for the opening ceremony.
BloodyCase is a CS GO opening case simulator that will make your game brighter.

Mid-Season Invitational (MSI)
Mid-Season Invitational (MSI) serves as a mid-year intercontinental clash, pitting regional champions against each other. This is a regular international championship that takes place every year in the spring. The tournament is played by the best representatives of the competitive regions of the LoL, who won the spring splits in their regions.
LCK (League of Legends Champions Korea)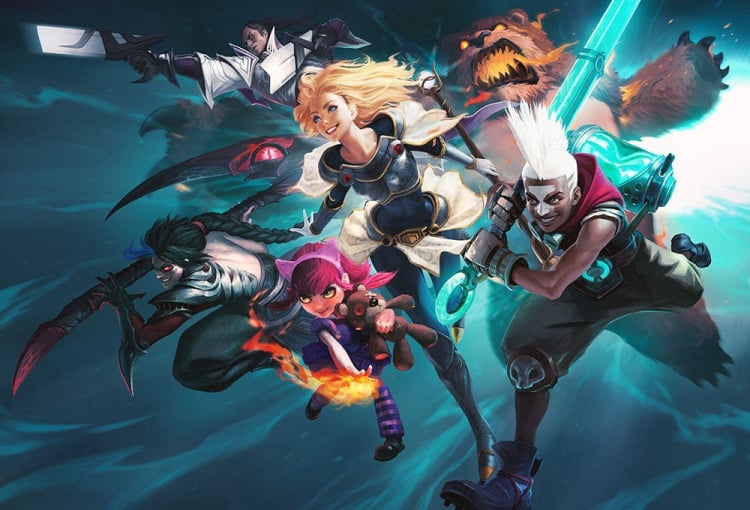 The Korean scene boasts some of the most dominant teams in LoL history such as world phenomenal T1. The LCK showcases high-level gameplay with trend setter players which makes LCK matches epic and remarkable.
LPL (League of Legends Pro League)
China's LPL is home to formidable teams known for their aggressive playstyle, such as JD Gaming, Bilibili Gaming. The LPL's explosive matches provide ample opportunities for bettors to engage in fast-paced and high-stakes wagers.
League of Legends Championship Series (LCS)
As the primary league in North America, the LCS offers a consistent stream of matches for bettors to engage with. The regular season and playoffs provide ample betting opportunities and insights into the strengths and weaknesses of participating teams.
LEC (League of Legends European Championship)
Similar to the LCS but for the European region, the LEC features a competitive lineup of teams vying for supremacy. The intricacies of European playstyle and team dynamics make LEC matches captivating betting options.
Best Mobile App for League of Legends Betting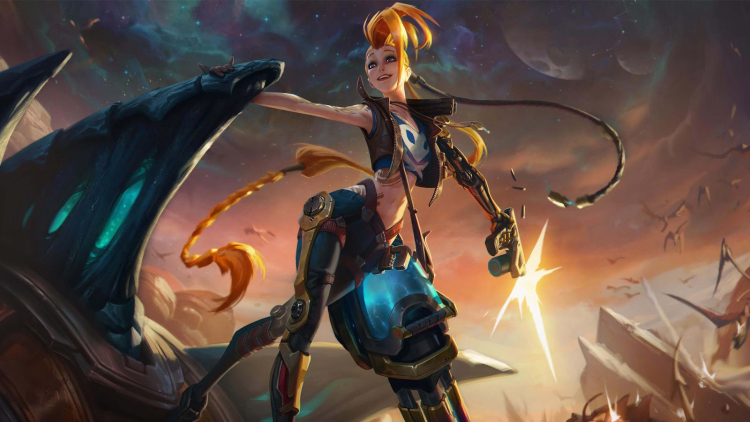 In the fast-paced world of League of Legends betting, having access to a top-notch mobile app can significantly enhance your LoL wagering experience. A reliable and feature-rich mobile app enables you to engage in real-time bets with convenience and flexibility, directly from your mobile device. Here's a closer look at the attributes that define the best League of Legends betting sites:
Enhanced Accessibility and Convenience
The hallmark of a premier mobile app is its accessibility and convenience. With a well-designed app, you can seamlessly place bets regardless of your location.
User-Friendly Interface
A user-friendly interface is crucial for an enjoyable mobile betting experience. Intuitive navigation, clear layouts, and responsive design elements ensure that you can easily browse through available matches and manage your wagers effortlessly.
BloodyCase is a CS GO opening case simulator that will make your game brighter.

Diverse Betting Markets
The best mobile app for League of Legends betting provides access to a diverse range of betting markets. From match winners and map scores to in-game objectives and player statistics, a comprehensive selection of markets enables you to tailor your bets to your strategic insights and preferences.
Live Betting Capabilities
Real-time or live betting is a thrilling feature offered by many top mobile apps. This feature allows you to place bets while a League of Legends match is in progress, capitalizing on shifting dynamics and seizing opportunities as they unfold.
Seamless Account Management
Efficient account management is paramount for an optimal mobile betting experience. The best esports betting sites in their apps offer secure logins, streamlined deposit and withdrawal processes, and the ability to track your betting history and pending bets on-the-go.
Push Notifications and Alerts
Stay informed with push notifications and alerts that keep you updated about upcoming matches, changing odds, and important events related to your bets. This feature ensures that you never miss out on potential betting opportunities.
Compatibility Across Devices
A top-tier mobile app should be compatible with a variety of devices, including smartphones and tablets. Compatibility ensures that you can enjoy a consistent and engaging betting experience regardless of the device you choose to use.
Quick and Responsive Updates
Instant updates on match outcomes, odds changes, and other critical information are essential for making informed betting decisions. The best bookmakers League of Legends provide quick and responsive updates to apps to keep you in the loop at all times.
BloodyCase is a CS GO opening case simulator that will make your game brighter.

With these attributes in mind, the best esports betting sites and apps combine accessibility, user-friendliness, diverse markets, and real-time capabilities, allowing you to immerse yourself in the excitement of esports wagering wherever you are. Explore the options available on various top lol betting sites to find the mobile app that best suits your preferences and betting style.
League of Legends Betting Esports Betting Sites to Avoid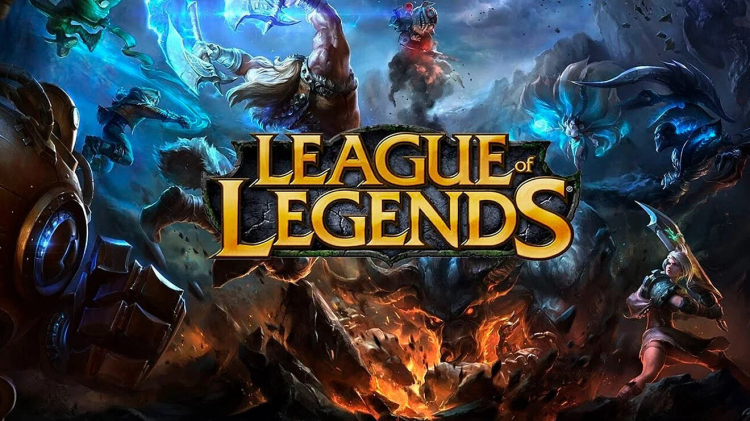 While the world of esports betting offers a multitude of reputable and exciting platforms, it's crucial to be aware of potential pitfalls and platforms that may not provide a secure or fair betting environment. Here's a closer look at the importance of avoiding certain betting sites LOL on various platforms:
Prioritize User Safety and Security
The safety and security of your personal and financial information should be paramount when choosing a League of Legends betting site. Sites that lack proper encryption, security measures, and a robust privacy policy can put your sensitive data at risk. Avoid platforms that don't demonstrate a commitment to safeguarding user information.
Valid Licensing and Regulation
Legitimate League of Legends betting sites are licensed and regulated by reputable authorities. Betting on unlicensed LOL low betting sites may expose you to risks such as unfair practices, lack of accountability, and potential legal complications. Always verify the licensing credentials of any online betting site before engaging in any betting activities.
History of Customer Complaints
Research the reputation of League of Legends gambling sites by exploring user reviews and feedback. Sites with a history of unresolved customer complaints, delayed withdrawals, or unresponsive customer support should be approached with caution. Prioritize platforms that have positive user experiences and transparent dispute resolution processes.
Untrustworthy Practices
Betting sites that engage in untrustworthy practices, such as altering odds after bets are placed or manipulating results, undermine the integrity of the betting experience and cannot be called good League of Legends betting sites and for esports betting as well. Such practices can lead to unfair outcomes and erode your confidence in the platform. Avoid sites that exhibit suspicious behavior and prioritize those that uphold ethical and transparent betting practices.
Lack of Responsible Gambling Measures
Reputable League of Legends betting sites prioritize responsible gambling. Avoid platforms that do not provide resources for setting betting limits, offer self-exclusion options, or promote responsible gambling behavior. A lack of responsible gambling measures can contribute to negative experiences and potential gambling-related issues.
BloodyCase is a CS GO opening case simulator that will make your game brighter.

Transparency and Fair Play
Transparency in terms of odds, rules, and terms of service is crucial for building trust between the platform and bettors. Avoid League of Legends betting sites that lack transparency in their operations or exhibit inconsistencies in their terms. Platforms that prioritize fair play and clear communication contribute to a positive and trustworthy betting environment.
In essence, steering clear of League of Legends live betting and esports betting sites that exhibit these warning signs is pivotal for ensuring a safe, enjoyable, and rewarding betting experience. Prioritize platforms that prioritize user safety, adhere to regulatory standards, and foster an environment of transparency and responsible gambling. By making informed choices and avoiding potential pitfalls, you can fully immerse yourself in the excitement of gambling with secure bets sites League of Legends.