The BLAST Premier: Fall Final 2023 tournament is the Central Event of the Autumn. Here are 5 Reasons Why
auroralance
816
More about tournaments:
BLAST Premier Fall Final 2023
The BLAST Premier: Fall Final 2023 tournament will begin on the 22nd of November. The championship is the final event before the global BLAST Premier: World Final 2023.
BLAST Premier Fall Final 2023 will take place between 22nd and 26th November. At the Royal Arena in Copenhagen, 8 teams will play for $425,000 and a trip to the World Final.
We are expecting, without exaggeration, a huge event. In the run-up to Long Cognega BLAST Premier: Fall Final 2023, we found 5 reasons why you should definitely not miss the championship and should follow the matches in Copenhagen.
NaVi without S1mple but with w0nderful: what the Ukrainian club will show without their headliner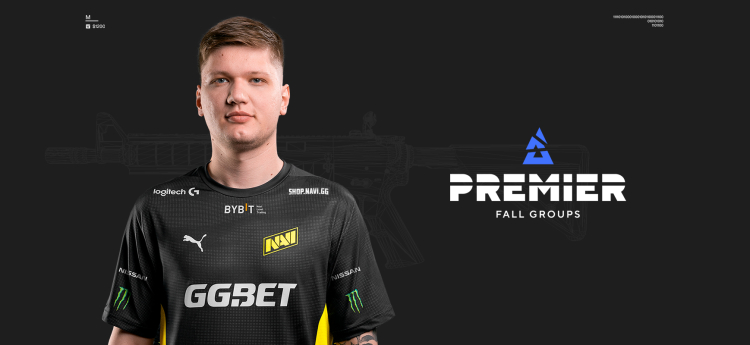 On the 18th of October 2023, Natus Vincere fans can celebrate in black. That Wednesday, Oleksandr "S1mple" Kostylev announced his temporary departure from the NaVi roster.
Obviously, this was a major blow to the Ukrainian club: S1mple is an extra class player and the main driving force of NaVi. And his weight is important not only on the playing field, but also outside it - Sasha has a huge media presence, and his departure from NaVi, although temporary for now, creates big risks for the club.
"Born to Win" have already tried themselves without the star sniper at IEM Sydney 2023. Then S1mple's place on the game server was taken by B1ad3, the coach of the Yellow-Blacks. It turned out, to put it mildly, so badly. Natus Vincere finished in the top-12, winning the only match against Apeks in the group stage. Although, to be fair, the "born to win" fought decently: they took a map each from MOUZ and FaZe with a coach as the main player, which is clearly worthy of praise. However, in the long term, solutions had to be found in the form of signing a new AWPer. And it was found.
On 31 October 2023, 18-year-old Ukrainian sniper Igor "w0nderful" Zhdanov joined the roster of Born to Win. Previously, w0nderful played for HellRaisers, Team Spirit, Trasko Esports and MAJESTY, and his last club before moving to the Ukrainian title organisation was Germany's Sprout.
W0nderful is a talented and promising player. His Hltv 2.0 rating is 1.29 for 106 cards played on the professional scene. However, it should be understood that Igor's playing experience is rather small: earlier in Sprout he had to play against TIR-2 teams, and now his opponents are the mastodons of modern Counter-Strike 2 represented by FaZe and Cloud9. This is a real challenge for the 18-year-old, as well as for his teammates. It is unclear whether Aleksib will be able to rearrange the game in such a way to get rid of the S1mple factor. We'll see.
Last Dance cadiaN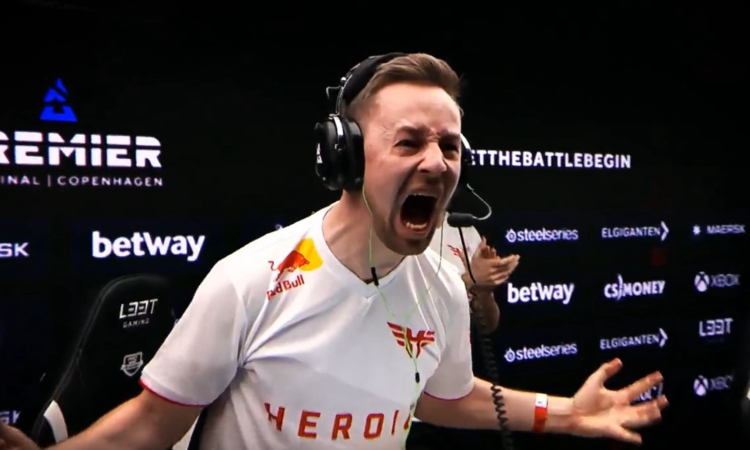 Before the BLAST Premier Fall Finals, not only Natus Vincere was badly beaten. The Danish club Heroic also suffered, and not less.
On the 4th of October this year Heroic were put on the bench cadiaN. And they were put on the bench with a huge scandal: it turns out that the permanent leader of the Danish team got fed up with teammates in the person of stavn and jabbi and they decided to give the organisation an ultimatum: either cadiaN leaves or they do. The club went along with the duo, but later it turned out that they are playing underhanded games. There were rumours that stavn and jabbi had reached a verbal agreement with Astralis and would move under their banners in the new season.
In the end, Heroic management put stavn and jabbi on the bench, and returned cadiaN to the Long roster for the BLAST Premier Fall Finals tournament, which should be the last one for the club veteran under Heroic auspices.

A storyline like this only fuels The International's interest in Heroic. Earlier, one of the most stable teams on the professional scene got into some childish arguments and shameful dictation of terms by the players. Now cadiaN will try to launder Heroic's reputation with their play.
A big test for Cloud9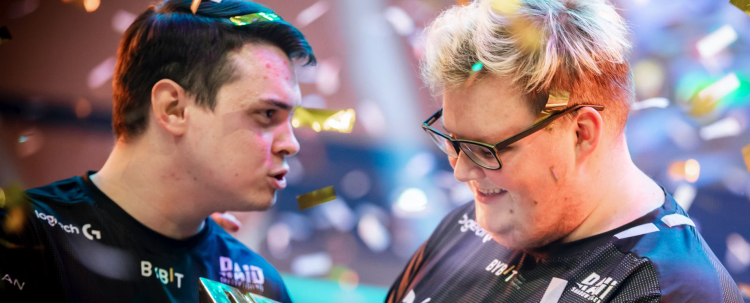 Cloud9 has had a turbulent time this autumn too. In early November, BoombI4 joined the roster in full force and became the captain of the star roster. Kirill had been floundering somewhere on the periphery of TIR-2 CS for a long time and his career seemed to be going down the drain, but that was not the case.
The reunion of BoombI4 with their NaVi-era teammates Perfecto and Electronic looks at least promising, but it's too early to draw conclusions. Cloud9 still cannot be called a TIR-1 team due to their mediocre performance. Prior to the BLAST Premier: Fall Finals, Cloud9, still with Shiro, finished in the top 12 at IEM Syndey 2023, which is, for a second, the result of NaVi playing with a coach.
Already with BoombI4 as captain Cloud9 attended Thunderpick World Championship 2023, where they made it to the top 4. Already better, but still not the same.
In general, C9's second half of the year is clearly not going well. Among the successful events, the minuscule RES Eastern Europe and winning BLAST Premier: Fall European Showdown 2023. For a stupendous TIR-1 team, which is what C9 are aiming for by signing three Major champions, they need better results. The championship at BLAST Premier: Fall Final 2023 is a good starting point for that, but there are plenty of challenges ahead, including a crucial game against NaVi.
Complexity is all the power in North America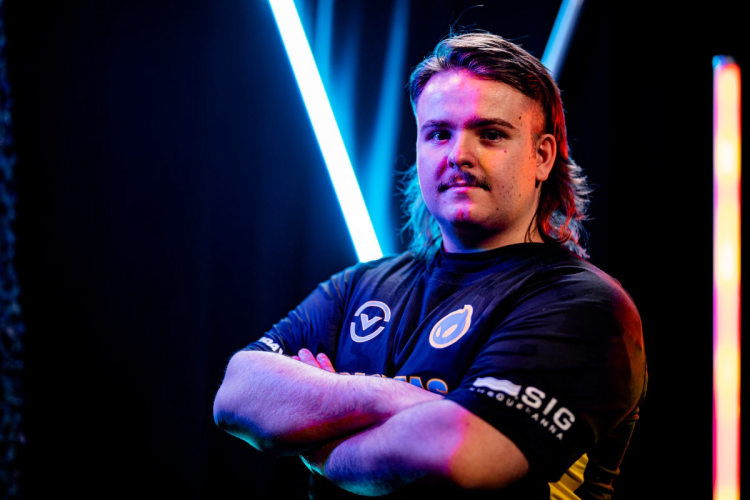 Stagnation has been North America's constant companion for a season now. In 2018, C9 brought the Major winner's trophy and the New World and since then, such results have only been a dream for the region's residents. A Crossovers do happen though, and today Complexity is one of them.
CoL can not boast of benchmark performance and loud victories, but somewhere since the end of the summer the Americans have seen progress. They have already secured the first place on the regional stage, which is not hard to do, and yet. Complexity took first place at Thunderpick World Championship 2023: North American Series #2 and won the American BLAST Premier: Fall Showdown 2023.
The biggest achievement for this CoL squad was getting to the IEM Sydney 2023 Grand Final, where they almost managed to oust FaZe Clan to the second place - just a few rounds short.
As for me, Complexity deserves sympathy, because they are a team that tries to develop and shows quite a vigorous Counter-Strike 2, as for North America. Also, they have hallzerk, and he is the king of charisma. Just look at this guy's moustache! And the Norwegian player is a good player: 1.10 Rating 2.0, so in matches against FaZe he deserves respect.
A full-fledged FaZe Clan era?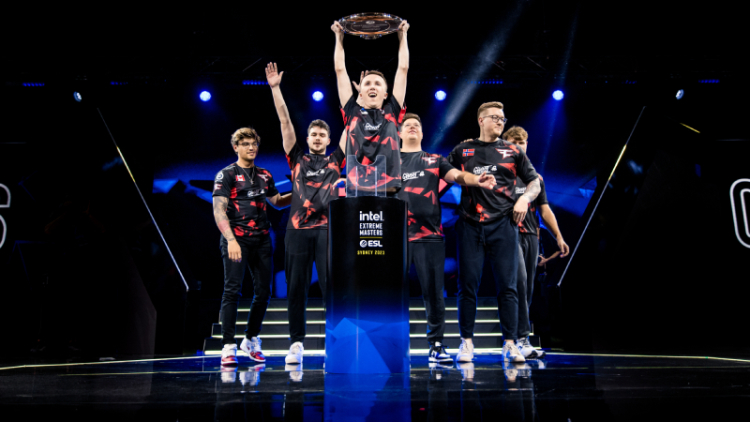 While the big players of the professional Counter-Strike 2 scene like NaVi, Cloud9 and Heroic are going through various incomprehensible shenanigans, FaZe are feeling great. They confidently broke through to the first place in the ranking of the best teams in the world and it seems that FaZe have iron arguments for staying there.
Before appearing at BLAST Premier: Fall Finals 2023, FaZe won three major championships in a row. FaZe Clan's international super squad won IEM Sydney 2023, Thunderpick World Championship 2023 and CS Asia Championship 2023. Obviously, they are the main contender to win here at BLAST Premier: Fall Finals 2023 as well.
However, there is an aura of uncertainty surrounding FaZe. Rumour has it that Twitstzz will soon join the Falcons project - a kind of "Galacticos" from the CS2 world. The Saudi club is already assembling their mega-roster in stages: they started with the legendary zonic, who will lead the squad selection process around BOROS.
Some conspiracy theories prophesise S1mple to be there too, but that's what theories are for. However, it's not hard to believe in the move of "handsome" Twistzz to the Falcons. He is one of those players who can easily adapt to new realities: it happened in Liquid, it happened in FaZe and it can happen in Falcons. However, Twistzzzz isn't done with FaZe yet, which means they are worth fearing.
---
The BLAST Premier: Fall Final 2023 tournament begins on the 22nd of November with group stage matches. FaZe and NiP will open the action with a Group A match, and then we will watch the principal derby C9 - NaVi. Stay tuned, it's going to be very hot.
Recommended
Latest articles