Betting Tips for The ReaL DeaL vs Pavaga Gaming
Betting odds
The ReaL DeaL
X
Pavaga Gaming

1.54
0
2.38

1.41
0
2.985

1.319
2.872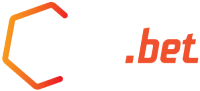 1.47
0
2.56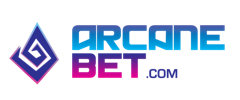 1.47
0
2.54
The ReaL DeaL showed that they were not gathered together with a goal and they are going to show that they are worthy in Dota 2 world. The team played well at the qualifier to the Major and proves that the players that were collected five days before the beginning of the qualifier can fight for getting further to the nest stages. The roster of The ReaL DeaL consists of players that were not good for organizers and it's typical for Dota, now the guys are participating in games at the tournament Valentine Madness and I think it is a great opportunity for them to show their worth. At the qualifier to Major, tRD defeated Alliance by the score of 2-0, the commentators noticed that they have a future and they are capable of fighting with such teams as Natus Vincere and others. Let's take a look how they will play this match.
Pavaga unlike The ReaL DeaL play a simple DotA and sometimes they achieve good results. The team are having awful problems if we compare their game with other games during their existence. Sometimes they play erlk, but it is not enough for their game against such a team as The ReaL DeaL. The ReaL DeaL showed a good game at the qualifiers to the Major, they won over Alliance and continued fighting and we can say that they have a character and they left the qualifiers with a fight. I can't say the same about Pavaga as this team hasn't shown anything special with this roster and we don't know what they can do to win over such a strong roster as The ReaL DeaL, this team is considered to be a stack as they weren't signed by any organization. And one more fact why I think that The ReaL DeaL is going to win: yesterday empire left no chance to PVG, and the Empire are not having good times either..
Considering my analysis, I recommend making a bet on The ReaL DeaL.