Betting Tips for Gambit Esports vs The Pango
Betting odds
Gambit Esports
X
The Pango

1.34
0
3.088

1.4
0
2.81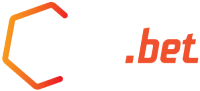 1.36
0
3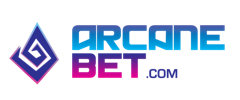 1.35
0
2.98

1.40
0
2.80

1.104
4.523
Gambit Esports consists of good performers who have to show a good Dota. I think that the roster has recently grown up in their fans' eyes and they can play on a high level now. They always lack something and the organization has received a fresh coat of paint with the transfer of new players and started proving everyone that they have a right to participate in large tournaments. Gambit has lost the final of the qualifiers to Natus Vincere and they will not go to Sweden for now but made it to the Minor, which will take place in Kiev, and have chances to win. As we have seen, they know how to play Dota and they advanced to the final at the previous Minor, which took place in Bucharest, where lost to the Chinese from EHOME with a score 3-1. The match and the tournament are not especially important for them. To be honest, WePlay! Dota 2 Valentine Madness is a tournament for teams, which haven't made it to any championship. Valentine Madness is some kind of practice before important events for some organizations. I think that it will not be easy for the players from Gambit in the match against Pango.
The Pango hasn't qualified for the Minor and for the Major. These matches are very important to them. The players have to prove with their play that they are not just a team but professionals. The fact that the team has beat VP at the qualifiers to the Major, which took place in China, can be reminded and they played there not so good, to say the least. It's another reason to gain shape to be ready for the next qualifiers. The Pango has recently played against Gambit at the tournament and Pango has played very decently and was even able to win the third map. They have big chances in the match because Gambit might have an unserious approach to the match and lose it.
Considering my analysis, I recommend betting on Pango.