Gambit Esports vs OG Dota2 (11.01.19) forecast
Gambit Esports will be playing against OG at The Bucharest Minor tournament, Playoff, Upper Bracket, Round 1. I will analyze the match for you and will tell you who you can make a bet on.
Betting odds

Gambit
1.591
2.177
OG

Gambit Esports
1.65
2.2
OG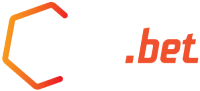 Gambit
1.6
2.31
OG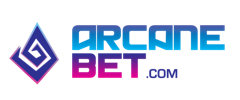 Gambit
1.6
2.31
OG

Gambit Gaming
1.696
2.664
OG
Alexey
Gambit Esports will win
OG is getting better and better which is easy to see. Despite the fact that the guys defeated only weak opponents that didn't manage to show any good result at this tournament, they won over such a team as BOOM-ID by the score of 2-0 and this happened because of their mistakes, if you saw the game, you could see that BOOM-ID spoiled their advantage which was six thousand, as we know such an experienced team as Gambit Esports would not let such a plus go away. OG played with Gambit recently. It happened at WePlay! Dota 2 Winter Madness tournament and this match resulted in a win of Gambit by the score of 3-0 as OG didn't have any chance to win.

Gambit found their game, I really like their performance at this tournament, The Bucharest Minor became something special for them. All the players exposed themselves, especially the people who joined the team recently. Initially I thought that they went to Gambit Esports for nothing as the teams started to lose against other teams due to stupid reasons, often made mistakes and made very strange moves. Now we see that Gambit Esports solved their mistakes and started to play their game, especially I like Daxak, this guy started to play Dota much better and at these two maps made two rampage which proves his high level of skills.

Having analyzed the match, I do recommend you to make a bet on Gambit Esports