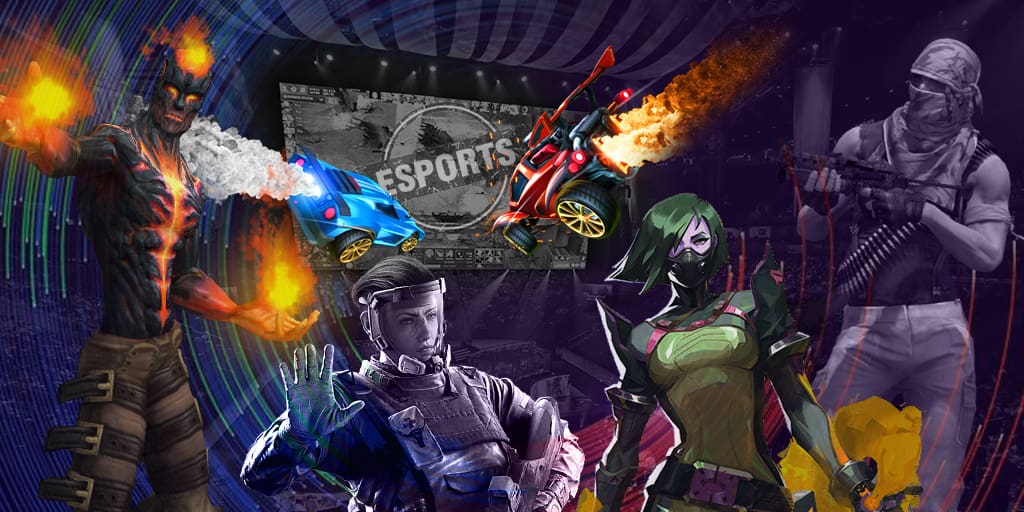 Evil Geniuses.Cr1t
I think this format will be better if they optimize it, but the way is it now... I don't know. I just don't like the way they made the playoffs. I think this format has more potential. If it's bo3 in the group stage and there is a more refined definition on what happens in the playoffs like you can't play teams that you have played against in the group stage or if you have 3:0 you can pick your opponent or make a veto or something like. But now I think the Katowice system is also okay, but I think both tournaments would also benefit from a Double Elimination bracket in the playoffs. There is a lot of ways how these formats can do better, to be honest. But considering the way they are right now, the Swiss format is probably better.
Team Secret.SunBhie
I like the Swiss format. I didn't mind that it was bo1 either because it felt like playing bo5 with three different teams across three different days. It didn't feel like the playoff with bo1 matches when you lose and you are out of a tournament. You had multiple chances to make it into the playoffs. It's pretty fair because there are random draws.
Team Liquid.Heen
I actually really like the Swiss format. My personal favorite is Round Robin because Round Robin means less randomness. You play against everyone and it's fair. There is a randomness factor in the Swiss format, the design of the Swiss format means a smaller number of games. You keep playing against teams with the same score as you have, so it's fair. I see two flaws in this tournament. The first one is bo1 matches. I think Dota isn't very nice for bo1 because there is a coin flip that is undervalued by the most of spectators. Lots of things are decided by a coin toss. If the match format was more than bo3, there would be a room for the adjustment to an opponent. The bo1 matches in the Swiss format could be okay but there have to be more rounds. Three wins are kinda short. It's worth to add one more maybe. I think there are many ways to do the Swiss format. It's a bit weird because the idea of the Swiss format is that you are not supposed to play against the opponent you have already played. Even if it's not the Swiss format, I don't think there is any tournament where you play against the opponent in the playoffs and you have played against it in the group stage. In usual tournaments, there are Group A and Group B. Teams from Group A always face teams from Group B in the playoffs. In this tournament, three games out of four in the playoffs are rematches. So that's a bit weird for me. And obviously, there has been some controversy on the Internet that the system is too random for the players. I think it's a fair point but I'm not an expert in tournament formats. Overall, the teams that have made it to the playoffs deserve this.
OG.7ckngMad
We are happy with Bo1. I think it is consistent with the team and we didn't dislike the format. I think we liked it. We don't like Bo1 because Bo1 just has no place in Dota. My personal opinion is whoever pushes the Bo1 just has a pretty lack of understanding of the game. They just don't understand the game, they push the Bo1 because even if they don't if you want the best quality of Dota, you understand the game pretty well, then you would never have the Bo1 in Dota, which is why TI never has Bo1s and it is rightly so. I understand from the viewer perspective Bo1 can be enjoying to watch. But you have some really big problems with Bo1 because especially the best teams at the highest level understand a lot of why they lose or why they win. And then they become stronger so the games also become more interesting to watch. Also, Bo1 makes a problem with the first pick. From that side of the situation, a coin toss becomes way too important. A coin toss decides like 20% of the game and that's not OK at all. But I think the Swiss format is pretty good. I think it allows you to play with a lot of different teams and get different chances. And that is nice.
OpTiC.33
I think the Swiss format is fun to play. It's just the best of one, that is kind of awkward. Because the teams got eliminated without playing full series. And it is not so good. Nobody really like Bo1s.
Team Liquid.Kuroky by VPesports
Personally, I like the Swiss format but to be perfectly honest I feel that it took too long. As I said, we had just one matchup, one bo1 every day and that I didn't like. I would have liked to play some best-of-three series, or maybe play two matchups per day. With this one bo1 per day, I think the tournament is stretching out for too long for no reason at all in mind.
But then again, the Swiss format I think it's very nice, it's a very good approach for the group stages. I actually like to have different formats from one tournament to another. It doesn't have to be always the same format. It's exciting for viewers to see different things and for the players as well.
Evil Geniuses.Fear by joinDota
I think we are kind used to do bo1s now, so its just like no room to try some strategies, basically you must to come out with your best, every game counts a lot, you need to win three and then you will have a day off and secured a play-off spot. So we just came out, play our best dota and try to win every game
OpTiC.Zai
At this point bo1 is more advantage for us, than disadvantage, to be honest. I feel like can still do the same thing in bo3 that we did in these bo1s. But I feel like before this tournament we went through how we gonna play, how we gonna match-up against other teams and this bo1s. If you have a good game that's count for a lot. If you play good dota you will go through the group stage no matter what.
Team Liquid.GH by Gameinside
I don't agree with you about a randomness because the strongest teams will win and be at the top in any case. But in such matches, you can use various strategies, which can surprise an opponent. Or an opponent will surprise you. You can use some prepared ideas that are useless in a bo3 match.
Virtus.pro.Ramzes666 by Gameinside
We were playing the first matches for fun. We had returned from Katowice and didn't play at all. We play even better and better with every match played in this tournament.
OG.Resolut1on by Gameinside
Speaking about bo1, you can't adapt to your opponent. You have one chance, you lose or win. In a bo3 match, you play the first game and learn something about your opponent and you use this in the second game. There is always some kind of growth even in drafts and you are just making a coin toss in a bo1 match.
Natus Vincere.Crystalize by Gameinside
The system is interesting. I know that it is very popular in CS:GO. There is obviously a randomness. If matches were bo3, you would have a very big pressure as there would be too many matches. You have to play a bo3 match every day, it's difficult enough to prepare for each opponent.