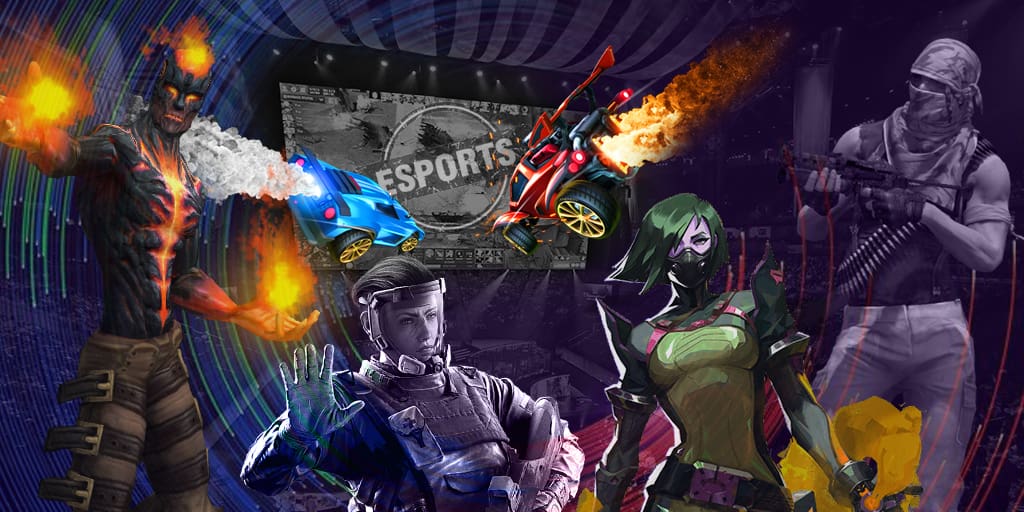 More about the tournaments:
Let's start with this tournament. You played with a score 2:3. What happened with OG? Nobody expected that.
We are not really happy with our performance. We had some good games. I think even the last game against Team Liquid was pretty good. And some other games were not so good. We are going through some strategic changes. We are trying to adapt as well as we can to find what fits the best for us. But I don't think we have found it yet. We are on the right way but we are not there quite yet. So it was a learning experience. Of course, it s*cks to not get DPC points as it has been the second Major now where we have missed our opportunity. But you know, what doesn't kill you makes you stronger, so we keep going.
What do you prefer: the Swiss format or the one that was at ESL?
I like the Swiss format. I think the ESL format was far from optimal. I really disliked it.
Why did you dislike it?
Because it doesn't put up a fair competition. What I want from group stages, what should happen is that you should get time to understand the matter. There should be many matches played in group stages ideally if you want the best tournament with the best quality. More than only two or three matches. Round Robin is good, the Swiss format is good, Bo1 is not good. And the group stage matches also should matter. So you don't end up having teams just not showing their cards or holding back or just trying to learn. I'm okay with having teams eliminated at the group stages. I think that's okay. But not too many. I don't know, it's hard to judge, but it doesn't matter. What I want is that group stage games to matter and not group stage games for the matter to develop correctly. Don't give that much importance to a coin toss or such sort of things. Ban bo1 and then you will have a perfect group stage.
OG plays in a lot of qualifiers. You didn't lose any map in the qualifiers. What was the reason? Because OG is better than the other teams or what?
I think we were the most experienced team at all of these qualifiers. Some games were hard. But overall it's, of course, easier to win the qualifiers than playing at the tournaments. The best teams do not play at the qualifiers so that's probably the reason why. Also, we were bootcamping for these qualifiers, trying our best. So, it was a good learning experience. I think we are definitely the team with the biggest experience at these qualifiers. So it's the reason why we have come on the top of them.
Which team is the second strongest team in Europe at the qualifiers?
I used to think it was Kinguin, but I think they are going through some team issues right now. I mean in terms of strategies. I think they are not playing as they would like to play. And they did pretty well actually at the last Major event, but they were not so convincing at the qualifiers. They could have done even better at the qualifiers. But I will still go with Kinguin.
What is your plan for the future? Will you play at all tournaments, all qualifiers or only at Majors?
Right now we are at the stage where we kind of have to play whatever comes our way because we are not in a good position when it comes to DPC points. So we'll play at the qualifiers, Minors, and Majors. I think that's kind of how we look at things. I don't think it's good though. I mean the schedule is pretty bad this year for teams. Teams are getting burnt out and they don't get time to think about the game or think about themselves as much as they should to take care of health and to get some holidays. I think the schedule is very bad for the sake of pro-players this year. We are always around them. Even for myself, it's a fact. I can only imagine a new play. So it's a big problem. But it's made in a way that you don't have a choice. If you don't go to these qualifiers, your chances to get to TI are close to zero.
What is your opinion about IceFrog's announcement that Valve will release a new patch every two weeks? Is it good for Dota 2?
I think it's very good for Dota. I'm the type of person who likes Dota because of all complexities and how much you can break down the game. I usually don't mind when there is a patch for a very long time because I don't think you can ever understand a patch fully. Even 5 months later, for example, the last patch, Team Liquid got to this point at TI when it was almost impossible to beat them. But this is what I like. This is what I look for. When it gets to this point this is what I'm interested to start trying to beat them. So to release a patch every two weeks, personally, I like it. Because for me it's good. I don't understand a patch very quickly to know what's good and what's bad.
Isn't it too often?
It's a bit too often because people don't get the chance to actually understand the patch and then have to switch to another one. I think it's good for Dota but I don't know how much I like it. So I'm just like whatever and it's what it is and I'm good with it. This is fine.
At that moment, Dendi was passing by us and decided to ask Sebastien a few questions, in which he was interested:
Why are you not playing? Do you want to fit in the right team?
It's a good question. No, it was my choice and it is still my choice. I'm thinking about it more and more. But what holds me back at first is that I really enjoyed being around these guys and I wanted to really get us to do good at TI. But we didn't and I feel like me going back to playing is kind of letting them down or giving up. And I'm not that type of person.
You live once. You are a good player. You have to enjoy it. If you want to play, you should play.
I know, I agree. You are telling me I'm a good player and this is like you know backing to days when I would have started running around the building. I'm in the situation when it's hard for me to think straight about what I want. I put myself aside a long time ago. So I don't really know what I want actually. I don't think about that so much. It's a good question for sure. It's in my head.
Have you thought about an Academy team for OG where you will be a captain?
It would be interesting. I enjoyed coaching a lot and I still do. It's always like when you don't get the results that you want of course you think about what if this and what if that. But you can also think like what if we work harder or do it better. It's a bit hard for me. I don't have a certain opinion on things. Of course, I enjoy playing a lot. I play a lot of Dota. I play a lot of games and I'm in the mid position. I'm in passion about this game and I enjoy it. It's hard to have a straight answer for that. I'm usually like whatever happens it happens.
For example, if you need a support, will you play?
I'm not very comfortable at playing any position, but it depends. Yes, I can play any position. As a coach, I play all positions. I think it's really important to understand the game really well so that you understand every role. That's what I think. But if I had to play at this level of Dota, I think I could play mid, five or four. These would be my best roles probably. Because these are the roles I understand the best and it's the most comfortable for me to play.
So would you be a captain if you were a support?
Yes, I could. I sort of used to do. I used to play five being a captain. That's what I did in Dota when I was playing competitively. I've also been very comfortable playing the position 4. I became a captain in 5 because none of us wanted to do it. Initially, I was a position 4 player when I started playing competitively. And now I've become a mid player as I thought if I played in mid I would help the team. And I've been playing mid for maybe a year and a half. I'm very comfortable playing mid now.
For now, the community says that you have only Resolut1on playing or that N0tail is not the right carry. What do you think about it?
I see some messages. What people need to understand is that it's very hard to understand from an outside perspective what happens in a game. And you can be very limited and look at scores or you can look at a net worth and say: "Oh, these guys are having a good game because he has a score 4-0 and a top net worth". Maybe these guys are having the worst game. And maybe sometimes they are having a good game. Dota is not that simple. I'm also as a viewer sometimes. Sometimes I see for example EG who removed UNiVeRsE and I'm like, "Oh, this can't be right. Why? It doesn't sound right". But they did because they had reasons to do it. What I mean is that from the outside it's very hard to understand what's actually happening in the team. And it's very rare that it's one guy's problem. One guy is doing good and one guy is doing badly. It's not like this. It's not that simple. For example, I thought that one day when VP removed Lil I was really surprised. I thought, he is one of the biggest reasons for their success but they don't otherwise. And for sure they are right. And I'm wrong. Because I don't have the information they have. It's hard from the outside to know. From the outside sometimes you feel away, but you shouldn't. It depends. What you mention, your opinion, you just state it and I think they don't make any sense to me. I don't want to call them stupid, but I don't understand also why people think this way. Because when I look at EG and other teams I feel the same way.
Now, coaches of teams make drafts. It's like a coach versus a coach. What do you think about that?
For me, it's a way better. I'm very passionate about that thing I really like drafting and being allowed to draft with them is just very important for the team and for myself. It's a very good thing. It might not be as good for some teams. It just depends on the personality of the team, the captain, and the coach. Sometimes every team has different needs. Some teams have space for someone to help with the drafts but other teams don't have that space perhaps. So it depends on the teams. For me, I like it. I don't think it's a coach versus a coach. Actually, I never think about other teams' coaches. Almost never. I just look at the team and actually understand how they think and I try to counter it or deal with it.