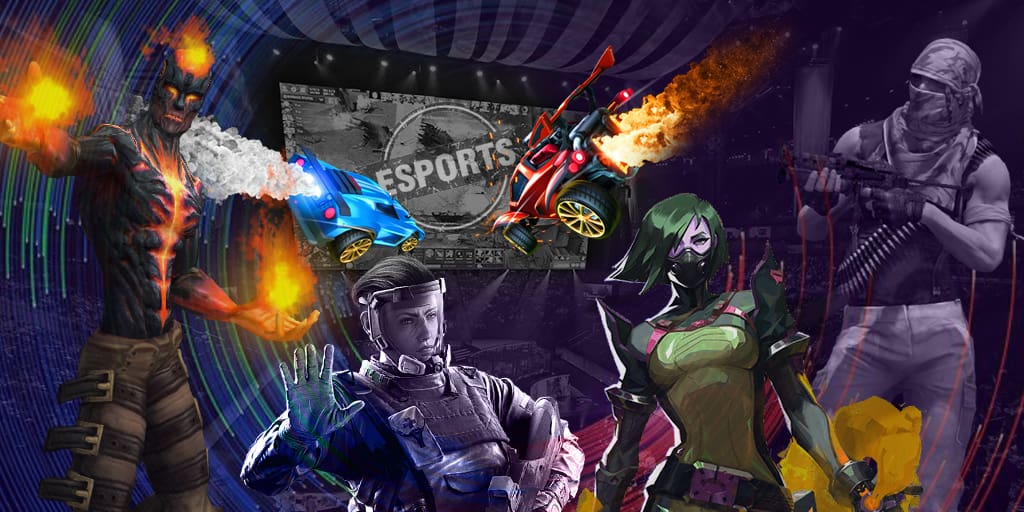 More about the tournaments:
First of all, we want to remind you that the teams will start at the group stage that will be held by the GSL system and after that they will continue to participate in the tournament at the playoff. Taking into account that we already know the seeding of the teams into groups, we will be able to suppose what scenario will be followed by the teams.
Group А
Such teams as Team Vitality, Sprout, Team LDLC and FrostFire got to the first group. Here the strongest and the clearest favorite is Team Vitality. The team of Nathan 'NBK-' Schmitt is the strongest in France and the players hold the 12 place in the world rating. Sprout and FrostFire have been having bad times for a long time whereas Team LDLC gathered their roster only several days ago and it's obvious that they are not ready to perform at such tournaments.
In our opinion, Team Vitality and Sprout will pass Group А and make it to the playoff. Team LDLC and FrostFire will complete their participation taking the 3 and 4 place.
Group B
Such collectives as G2 Esports, Virtus.pro, Epsilon eSports and Team GamerLegion have got to the group. It rather problematic to stand out any of the teams here, but if we had a task "To find a favorite", we would opt for the French from G2 Esports. This roster has good individual players and the collective looks good in comparison to their opponents. We want to add that the team is the second strongest in France and the players hold the 14 position in the world rating. Also we should mark Virtus.pro. The Polish roster is managed by an experienced player, Janusz 'Snax' Pogorzelski. His career has changed into bad and this team can be a good opportunity to show himself and to prove that it's early to ignore the Polish player. GamerLegion also has well-known players from Belgium, Estonia and Sweden and the roster holds the 33 place in the world rating, so the team with ScreaM will not give up so easily.
To sum up the information about Group B, in our G2 Esports and Team GamerLegion are more likely to make it to the playoff, whereas Virtus.pro and Epsilon eSports take a risk to be left behind having the 3-4 place.
To our minds, the final results of the tournament will look as the following:
1 place — Team Vitality
2 place — G2 Esports
3-4 place — Sprout
3-4 place — Team GamerLegion
5-6 place — Team LDLC
5-6 place — Virtus.pro
7-8 place — FrostFire
7-8 place — Epsilon eSports