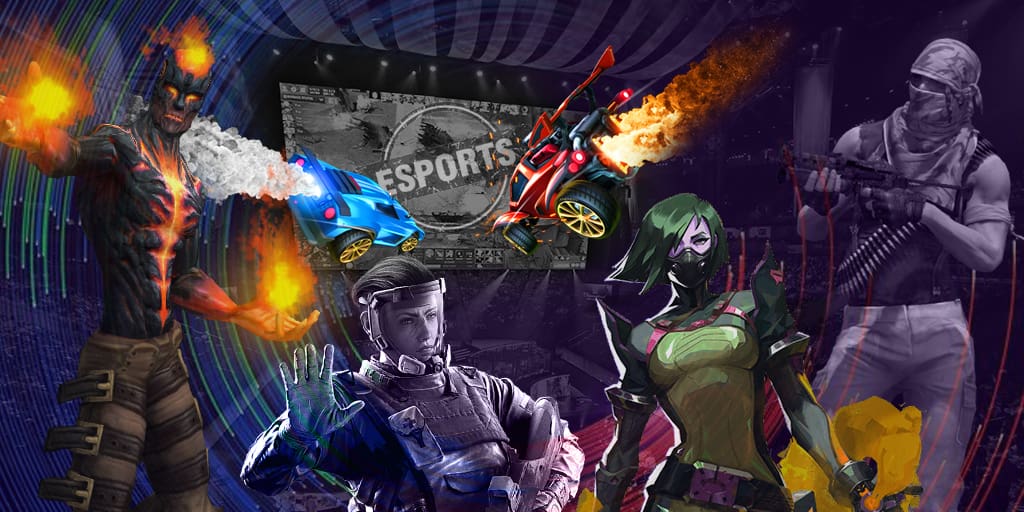 Today interesting CS:GO matches are being held. Do you have doubts who you should lay odds on? We'll tell you.
Today as a part of ESL Pro League Season 7 European Division the meeting of G2Esports and FaZe Clan is being held.

It's difficult to see an apparent favorite of the meeting, but FaZe Clam has more chances to win.

At the moment the European mix is in the top of Best Teams of The World according to HLTV.org. Their opponents from G2 Esports take the fourth position.

The recent matches tell us that both collectives played their last official matches at ELEAGUE Major: Boston 2018. It is difficult to say for sure in what shaoe the collectives are as they haven't played at the official matches for more than 2 weeks.

The players of FaZe Clan have at a high level of individual game pointers. NiKo is one of the best CS:GO players of the planet in his own right, Karrigan helped his team to win many times and after GuardiaN's joining the roster has become stronger.

The majority of viewers think that for this matches it's better to lay odds on FaZe but the sum of the bet should be substandard. Nevertheless FaZe's results are so high, the European team hasn't played at official matches for a long time so we don't know what we can expect from them.
Also, another interesting match is being held as a part of ESL Pro League Season 7 European Division today. You can lay odds on one of the teams, too. Natus Vincere are playing against HellRaisers.

The favorite of the meeting is Natus Vincere.

The CIS team is one of 10 Top Best CS:GO teams and holds the tenth position in the list. Their opponents HellRaisers take the nineteenth position in the world's top.

Natus Vincere's last match was not so good. The team lost 0-2 against a rather weak opponent, the roster of Epsilon eSports. But 5 days have passed since then and Na'Vi could correct their mistakes and get themselves into a good playing shape.

HellRaisers also lost their official match. On 5 February they lost 1-2 against North.
Natus Vincere look more confident at this match if compared to HellRaisers. Also, we want to mention that the players of Na'Vi speak the same language while HellRaisers are an international team and are to speak a foreign language, English. This factor can also help Natus Vincere.

The bookmaker's centers have set the coefficients of Na'Vi's victory of 1,65 and less and HellRaisers' are 2,10 and more.

We also think that avoiding a huge risk you should lay odds on Natus Vincere. But the sum of your bet should be substandard, as Na'Vi's last match was disappointing and there is a chance that the CIS roster is not ready enough for the meeting with HR. Other factors prove that Na'Vi are more likely to win today.