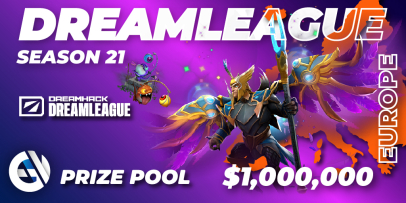 Start date:
Finish date:
Prize Pool: $1,000,000
Tickets: Not available
Region: Europe
Location: Online
Organizers: DreamHack
Series: Dreamleague
DreamLeague Season 21 is the twenty-first season of the DreamLeague tournament series organised by ESL. Unlike the previous two tournaments, it is an independent event.

Traditionally for tournaments of DreamLeague series, this Dota 2 championship is also held in online format on the Western European server. The prize pool for DreamLeague Season 21 will be $1,000,000. The tournament matches will be played during the week from the 18th to the 24th of September this year.
Compared to the previous event, DreamLeague Season 21 has reduced the number of participants from 16 to 12. Also, teams will not compete for slots in more title tournaments.