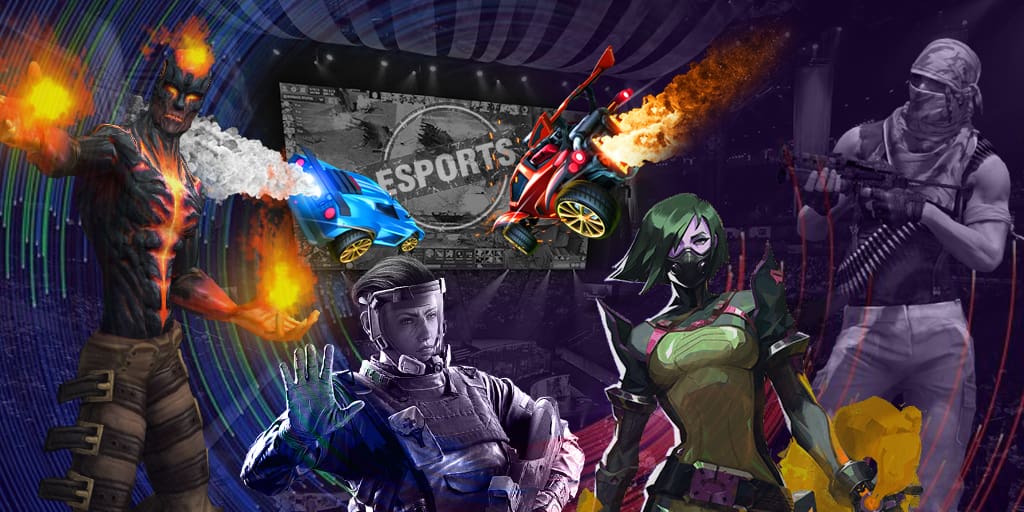 You probably will not find a more popular game with a big number of skins than CS:GO. Things are a bit different here than in other games. There is a custom in the game that if you have cool skins (items, in-game clothes), it means that you are a good and fair player or vice versa but skins don't provide players with benefits, except for a visual, cosmetic effort.
Where do skins come from?
Skins in CS:GO can be received in a few ways.
You buy keys and open cases, which drop almost in every match. Or you can buy cases too.
Skins can just drop after a successful match. It happens almost every time when your level changes.
Skins are given for an operation. For example, the latest update with the operation "Shattered Web" brought a dozen cool skins to the game if not more.
You can buy skins from players by paying for them with real or virtual money.
You can receive a skin with the help of trade up contract. To receive it, you will need to exchange 10 items of 1 quality on one but more expensive.
Talking about why skins are so valuable, it's a mystery. It looks like every CS:GO player wants to have some unique design of his favorite weapon. Generally, when your weapon is skinned, you feel confident and aim more frequently than when you use a regular weapon.
However, people are ready to pay crazy money, especially for rare, unique skins. For example, the current sniper of NaVi - Guardian once bought a skin for AWP (Dragon Lore) for 10000$. And that's not the only example of such purchases.
Skin and item bets – why do bookmakers do this?
We have talked above about the topic of what money people are ready to pay to own a usual cosmetic effect. In Guardian's case, it's just one deal but imagine how many deals can a bookmaker make on its website? Because like in the case of money, the system is built in the way that bookmakers will stay in profit.
Regarding what they do with skins, it's better to ask them. Probably, the majority of skins are in circulation and extra ones, from which the profit is formed, are sold or exchanged with the benefit of a bookmaker.
Once again, CS:GO bets using skins are a pretty popular practice in esports. The thing is that it's easier for players to lose skins, which they almost always receive for free. But not everyone will be able to spend money to make a bet. As a result, you can earn on skins not less than on money bets, the main thing is to use your winnings in the right way.
Is there a difference between a skin bet and a money bet?
Speaking about this question, if there is, it is not that significant. All the same, odds are used for a gaming match like when you make a money bet. With regard to a reward, everything will depend on odds and an agreement. For example, you won a wager with odds 3.0. It means that besides your bet, you will earn 3 skins, which are equal to the price of your bet.
If odds are not equivalent, for example, 3.3, you will receive 3 full-value skins + 0.3 of a skin (something, which class is lower) or more expensive skins.
Generally, the system is based on the fact that bookmakers evaluate your skin and after that, they give you a reward, according to odds, which equals the sum of winning.
There are bookmakers, which convert skins into money and there are the ones, which make it. Once again, everything will depend on a bet, conditions and a bookmaker.
How to make a skin bet?
Everything is simple. Initially, you need to register on a website. After that, you should connect your Steam account to a bookmaker's website to be able to send your skins there. After that, you will need to choose a match, on which you will bet, skins, which you want to bet, and make a bet, having confirmed an item transfer on Steam. It should be opened to make it comfortable.
Then you wait for a result of a match and if you win, you will have to return to a website, find the match you bet on and receive your reward.
Where can you make a bet using CS:GO skins?
There are lots of such websites. For example:
CSGOlounge is similar to the Dota one. It has one of the most comfortable betting systems.
ArcaneBet is a pretty comfortable and equally famous CS:GO bookmaker too.
CSGOPositive is a simple, comfortable and pretty reliable bookmaker.
CSGOSpeed is a foreign but reliable bookmaker with good odds.
What do you need to remember when you are making a bet?
Remember that there are own rules on every website, which concern how a bet is made and what is allowed and what is not. You should also remember that together with a victory, you will have a loss, which doesn't depend on odds. Bookmakers only show you the possibility of victory by one or another team but it doesn't provide any guarantees.