Betting Tips for Flash Wolves vs Team Liquid
Betting odds
Flash Wolves
X
Team Liquid

1.736
2.096

1.473
2.71

1.5
2.41

1.531
2.282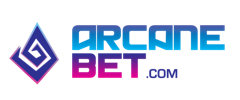 1.51
2.42

1.51
2.42
At the moment, Flash Wolves holds the first place in the standings of 2018 Mid Season Invitational and will definitely go to the playoffs. They managed to win six maps and lost only on two. Their opponents, Team Liquid, is on the brink of elimination from the tournament, placing fifth in the standings and having three won maps and five lost ones.
If Team Liquid achieved victory in the upcoming matches and Fnatic lose the last gaming day, Liquid will be able to enter the top 4 of 2018 Mid Season Invitational and will advance to the playoffs.
Flash Wolves' roster was assembled enough long time ago. The team had a great success over the time of its existence. At the end of April, Flash Wolves guaranteed themselves a victory, taking part in LMS 2018 Spring Playoffs, and earned the main money prize in the sum of $48,000. Team Liquid became a champion of NA LCS 2018 Spring Playoffs at the end of April, having earned $100,000 as a reward, however, Flash Wolves showed itself better in the current tournament, which prize pool amounts $1,000,000. Due to this, we think that a victory will be achieved by the Taiwanese team.
Flash Wolves is in a great gaming shape and this means that their chances to prevail over their opponent is higher than Liquid's ones. At bookmaker companies, there is a preference in the favor of the main favorite of the tournament. Odds in the favor of Flash Wolves amount ~1,60 in average and this ratio is in the sum of ~2,60 or exceeds it for Team Liquid. You can bet 5% of your general bank in this match. Flash Wolves will have to win.