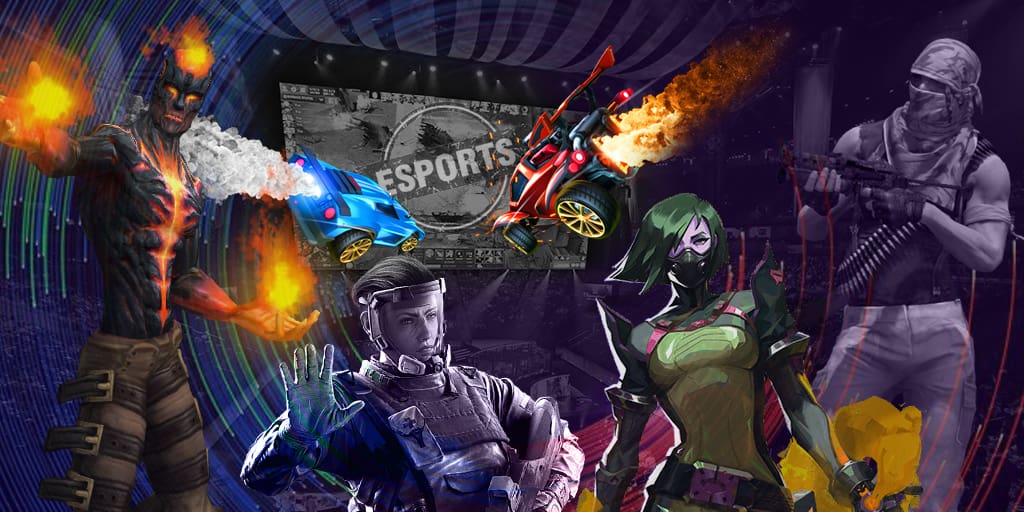 More about the tournaments:
The main host and interviewer will become Frankie Ward who you could see many times.
English speaking studio
James 'BanKs' Banks and Tres 'stunna' Saranthus will be the hosts in the analytics studio. Duncan 'Thorin' Shields, Halvor 'vENdetta' Gulestol, Mathieu 'Maniac' Quiquerez and Jacob 'Pimp' Winneche are going to analyze the matches.
We will watch the matches commented by such people as Chad 'SPUNJ' Burchill, Mohan 'launders' Govindasamy, Harry 'JustHarry' Russell, Conner 'Scrawny' Girvan, James 'JZFB' Bardolph, Daniel 'ddk' Kapadia, Matthew 'Sadokist' Trivett and Hugo Byron.
Russian speaking studio
Antonina 'Tonya' Predko and Roman 'CaspeR' Lepehin will become the hosts of the analytics studio while Aleksandr 'petr1k' Petrik, Aleksey 'XAOC' Kucherov, Arseniy 'ceh9' Trinozhenko, Amiran 'ami' Rehviashvili and Andrey 'B1ad3' Gorodesky will be analyzing the matches in this very studio.
Such representatives of the Russian speaking esports as Igor 'SL4M' Sopov, Fedor 'KvaN' Zaharov, Aleksandar 'HomeR' Lysenko, Taufik 'TAFA' Hidri, Mihail 'okroha' Shmygel and Kostantin 'Leniniw' Sivko will be telling about the events on the screen.
As a reminder, StarSeries & i-League CS:GO Invitational Season 7 will be taking place from 30 March till 7 April in Shanghai, China. The prize pool will consist of $500,000 that half of which will get to the pocket of the winner.