BLAST will hold the first Major of 2023 in Paris
perepelovsky
6003
More about tournaments:
BLAST Paris Major 2023
According to the Dexerto portal, the tournament operator BLAST will organize the first Major of 2023. It is reported that the city of Paris, the capital of France, was chosen as the venue for the championship.
The event will run from May 8-21 and will mark the first ever BLAST major, almost six years after the Danish company entered the scene as RFRSH Entertainment. It is not yet known which city will host the best CS:GO teams, but sources agree that it will be Paris. It is the capital of France that is a priority for the tournament operator from the first day after applying for the tournament.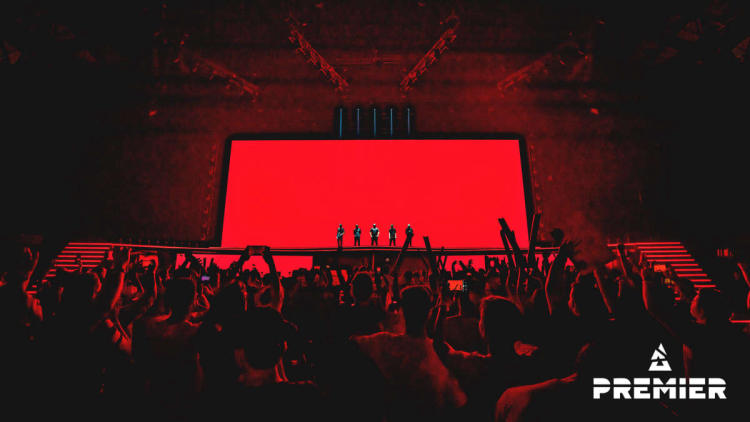 This will be the first CS:GO major to be held in France and will mark the return of Valve -sponsored events to Europe after IEM Rio Major 2022, which will take place this fall in Rio de Janeiro.
A little earlier, information appeared that the tournament operators Perfect World and BLAST became the main candidates for majors next year. Both companies have already applied for the championships, waiting for the final decision from Valve.
In a recent interview, Charlotte Kenny, managing director of tournament operator BLAST, also talked about her company's desire to get the right to organize a major.
List of cities that have ever hosted a CS:GO Major:
Jönköping (twice)
Katowice (three times)
Cologne (three times)
Cluj-Napoca
Krakow
Columbus
Atlanta (twice)/Boston
London
Berlin
Stockholm
Antwerp
Rio de Janeiro (later in autumn)
In recent years, the BLAST organizer has received many flattering comments for the quality of its products. However, hosting a major will require the organizer to adapt to a wider range of teams. So far, only eight teams have competed in LAN tournaments from BLAST. During the Major, their number will increase to 24 participants.
Source: www.dexerto.com
Related news
Vitality is the winner of the BLAST.tv Paris Major 2023
Vitality
BLAST
BLAST Paris Major 2023
Majors events
As part of BLAST.tv Paris Major 2023, there will be one more team from Europe
BLAST
BLAST Paris Major 2023
Majors events
BLAST Paris Major 2023 will offer participants a prize pool of $1,250,000
BLAST
Majors events
BLAST Paris Major 2023
Official: BLAST organizes CS:GO Major in Paris
BLAST
Majors events
BLAST Paris Major 2023
CS2 (CS:GO) Latest news