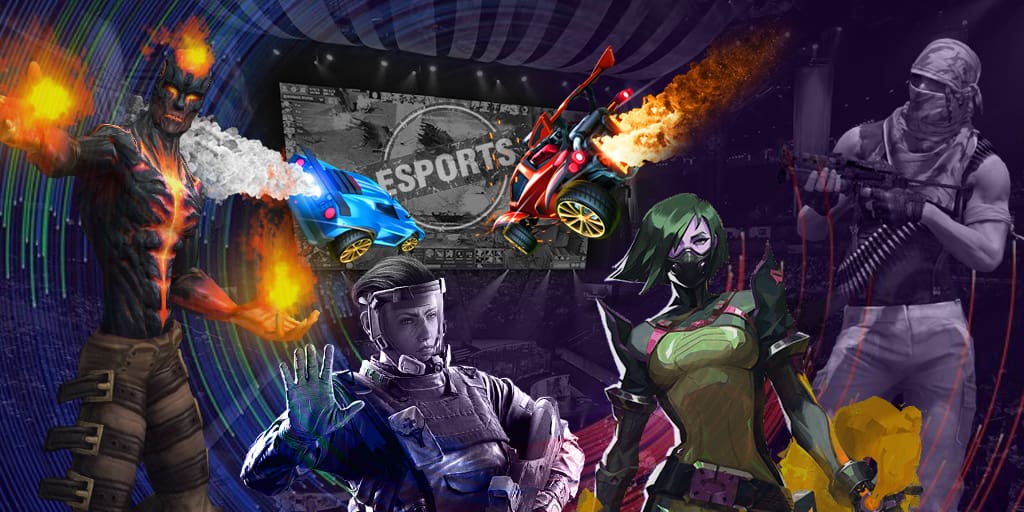 Every road in the big esports begins with small things. There are many criteria for beginning players to be noticed and one of them is participation in small tournaments, about which we will talk further today.
Globally, all such tournaments can be divided into amateur and semi-professional. They differ not only with scales, levels of players, conditions and prizes but importance.
Amateur tournaments are hosted with small prize pools, mostly to attract viewers to one or another event both in real life and on the web.
Dota 2 tournaments for beginning teams look more serious. Often, they are qualifiers to a big event or an opportunity to make a statement or make it to somewhere, to a higher level.
Amateur Dota 2 tournaments
Battle Cup is not an exaggeration but the most popular amateur tournament. You receive points, Dota Plus points and other rewards for your profile, which depend on an event, for participating and victories. This is a classical representative of an amateur tournament, in which you can test a new team or simply play for fun but with bigger passion than provided by regular matchmaking.
Social media will help to find tournaments
Amateur Dota 2 tournaments are mostly hosted by organizations, which are somehow related to computer technologies. It can be:
Local computer clubs;
Regional esports organizations and federations;
Educational institutions;
Online shops;
Mobile operators.
You should subscribe on pages of there organizations on social media or follow news on their websites to not miss an event. There are no difficult requirements to participate in such events.
Such events are hosted by the following rules:
All matches are hosted between teams of five people in Captain's Mode in a bo1 or bo3 format. The final is almost always played in a bo3 format.
Teams are required to have a name, a roster of participants (sometimes it can be only nicknames), and contacts of one of the players (a captain), who receives dates of a match and rules.
Players are demanded to follow the decency (GL HF and GG), normal sports behavior, absence of flooding. Cheats are definitely strictly forbidden.
Regarding a reward, there can be no reward at all. Sometimes players organize a prize pool, an organizer of an event makes and everyone just plays for fun sometimes but with more passion than usual.
Tournaments in cities
Amateur Dota 2 tournaments include school and university competitions and simply small championships in small towns. As a rule, they are widely promoted in local advertising, social media and on streets.
Even less information than in some online tournaments is required to submit an application and you can register even on the day of the event.
Regarding rules, they are almost the same as in online tournaments. The budget of small towns doesn't allow to host large-scale events, which last few days.
Tournaments for beginning teams
There is a more serious system. Players will have to pay attention to open qualifiers to big tournaments and small tournaments with prizes, which are good for new players.
StarLadder and its divisions can be called the most famous representative of such tournaments. Undoubtedly, this is the most famous event of this kind where all teams can get.
GLS.TV and ESLGaming are a bit behind StarLadder. It's not worth to forget about Faceit, on which fast cups and various competitions by bookmaker companies are hosted regularly.
So, we have spoken about small tournaments and fast cups. Now, concerning open qualifiers.
Everything depends on a tournament. There are stricter registration rules and match rules. All of this should be done as soon as the date of the tournament is available – you will need to register before the start of qualifiers.
Organizers often choose one of tournament platforms (like Faceit) to host open qualifiers and sometimes host it on their own. Players register, register their teams, pass verification and then receive their schedule, which includes when and with who they play.
Depending on a level of a tournament, such qualifiers can last a few days. All matches are hosted in a bo1 format and the last two rounds are carried out in a bo3 format.
Regarding prizes, there is no prize pool in qualifiers. But this is a direct opportunity to get into big esports or, at least, make a statement on screens to make stronger teams pay attention to you.