Patch 7.34e Weakens Multiple Heroes in Dota 2
Bodello
836
Valve has rolled out a fresh patch for Dota 2, ushering in changes to hero attributes and various in-game items. Chaos Knight's ultimate ability, Phantasm, now demands more mana, with the cost increased from 75/125/175 to 100/200/300. Despite a 5-point reduction in CK's base damage, the vampirism from creeps has surged from 40% to 70%. Kunkka faces substantial alterations, including a decrease in Ghostship's delayed damage from 45% to 35%, Tidal Wave's damage cut from 250 to 180, and a shift in Torrent Storm's duration from 5 to 4 seconds, coupled with an increased cooldown from 70 to 75 seconds.

Bristleback finds life getting tougher, as the maximum damage from Quill Spray drops by 50 to 500. The level 20 talent sees a reduction in the bonus to additional damage from Quill Spray, decreasing from 25 to 20. Bristleback's damage threshold is hiked from 225 to 300/275/250/225. The range of Hairball contracts from 1500 to 1000, accompanied by a cooldown extension from 10 to 13 seconds.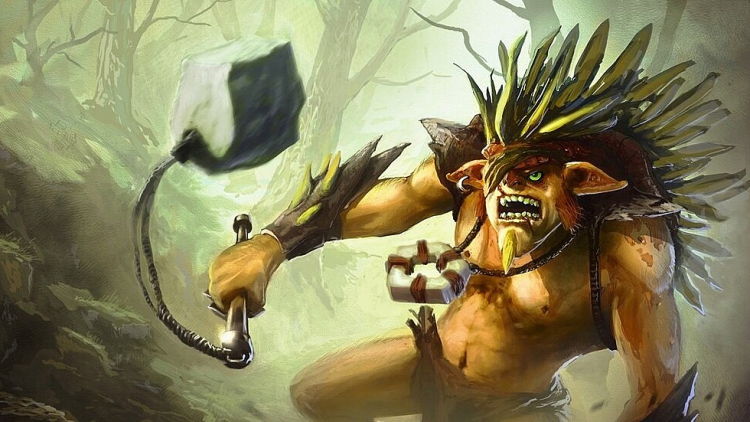 In item adjustments, the once-mighty Heart of Tarrasque experiences a decline in strength bonus from 40 to 35, with an added 100 gold to its cost – the recipe price now standing at 1400. Eternal Shroud sees an improved bonus to magic resistance, now offering 35% instead of 30%.
Developers chose not to alter the gameplay significantly, focusing on tweaking specific character attributes. Prominent heroes from the last World Championship, including Spirit Breaker, Chaos Knight, Treant Protector, Kunkka, and Bristleback, now grapple with longer ability cooldowns and reduced damage output. Additionally, some items, such as the widely-used Hand of Midas, now boast a ten-second longer cooldown, while Heart of Tarrasque demands an extra 100 gold and provides five less strength.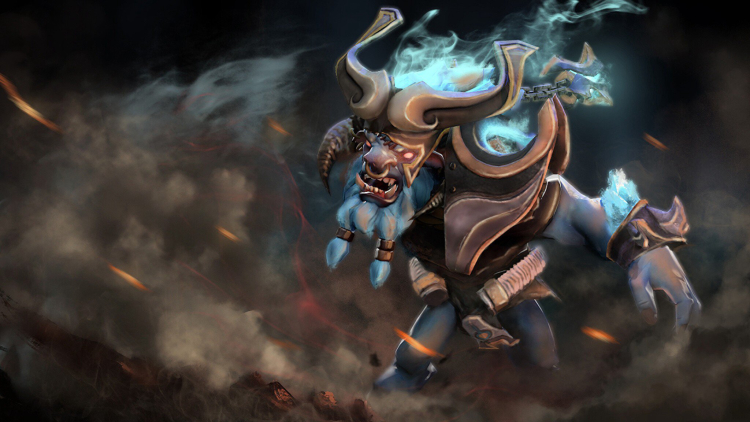 Clearly positioned as a preparation for The International 2023 qualifiers, set to occur online from August 17 to 31, the update sets the stage for competitive play. Valve has also teased upcoming features, promising a new "Winterfest" mode and the introduction of Arcana items. The release for the latter, tied to a highly anticipated event, is still in the works, with plans to unveil it in the early months of the next year, hinting at a series of updates in the pipeline for the coming year.
Item Updates in Dota 2 Patch 7.34e
Several items have also undergone adjustments in the latest patch:
Eternal Shroud: Magic Resistance bonus increased from 30 percent to 35 percent.
Hand of Midas: Base Charge Restore Time increased from 100 to 110 seconds.
Heart of Tarrasque: Recipe cost and total cost increased, with a decrease in Strength bonus.
Helm of the Overlord: Vladmir's Aura Armor increased from three to four.
Vladmir's Offering: Vladmir's Aura Armor increased from three to four.
Pavise: Protect Cooldown decreased from 18 to 16 seconds.
Hero Alterations in Dota 2 Patch 7.34e Unveiled
Ancient Apparition:
Ice Vortex: Damage per second reduced from 12/20/28/36 to 12/18/24/30.
Ice Blast: Frostbitten Duration cut from 10/11/12 to a flat 10 seconds.
Bristleback:
Quill Spray: Max Damage lowered from 550 to 500.
Bristleback: Damage Threshold increased from 225 to 300/275/250/225.
Hairball: Cast Range reduced from 1500 to 1000, cooldown extended from 10 to 13 seconds.
Talent: Level 20 Talent Quill Spray Stack Damage decreased from plus-25 to 20.
Chaos Knight:
Base Damage reduced by five.
Chaos Strike: Lifesteal penalty against creeps heightened from 40 percent to 70 percent.
Phantasm: Mana Cost increased from 75/125/175 to 100/200/300.
Dark Willow:
Shadow Realm: Cooldown increased from 20/18/16/14 to 22/20/18/16 seconds.
Dazzle:
Bad Juju: No longer affects the three-second mute period of any Blink Dagger after taking damage.
Drow Ranger:
Multishot: Cooldown shortened from 26/24/22/20 to 24/22/20/18 seconds.
Earth Spirit:
Rolling Boulder: Cooldown initiation now occurs when the current roll is completed.
Enigma:
Black Hole: Cooldown reduced from 200/180/160 to 180/170/160 seconds.
Grimstroke:
Ink Swell: Aghanim's Shard Spell Lifesteal now incurs a 20 percent penalty against creeps.
Gyrocopter:
Rocket Barrage: Rocket Damage increased from 6/12/18/24 to 8/14/20/26.
Juggernaut:
Omnislash: Bonus Damage increased from 30/40/50 to 40/45/50.
Kunkka:
Ghostship: Damage Delayed reduced from 45 percent to 35 percent.
Tidal Wave: Damage decreased from 250 to 180.
Torrent Storm: Duration decreased from five seconds to four seconds, cooldown increased from 70 to 75 seconds.
Leshrac:
Lightning Storm: Slow Duration increased from 0.4/0.6/0.8/one to 0.45/0.7/0.95/1.2 seconds.
Lion:
Earth Spike: Cast Range increased from 575 to 650.
Lycan:
Base Agility increased from 16 to 18.
Agility gain increased from 1.4 to 1.8.
Marci:
Sidekick: Cast Range increased from 700 to 1000.
Muerta:
The Calling: Duration decreased from 7/8/9/10 seconds to 5/6/7/8 seconds, movement Slow decreased from 30 percent to 15/20/25/30 percent.
Necrophos:
Ghost Shroud: Mana Cost increased from 50 to 75.
Heartstopper Aura: Regen Duration reduced from eight seconds to seven seconds, Aghanim's Scepter Health Regen to Decay decreased from 60 percent to 55 percent.
Death Seeker: Cooldown increased from 16 to 19 seconds.
Primal Beast:
Trample: Mana Cost increased from 90/85/80/75 to 90.
Pulverize: Cooldown increased from 36/32/28 to 40/36/32 seconds.
Talent: Level 25 Talent Pulverize Duration decreased from 100 percent to 67 percent.
Shadow Shaman:
Hex: Damage Amplification increased from 5/10/15/20 percent to 10/15/20/25 percent.
Spectre:
Base Armor decreased by one.
Spirit Breaker:
Charge of Darkness: Cooldown increased from 21/18/15/12 to 22/19/16/13 seconds, Aghanim's Scepter Cooldown increased from eight to nine seconds.
Greater Bash: Damage multiplier against creeps decreased from 1.5x to 1.3x.
Timbersaw:
Whirling Death: Stat Loss percent increased from 10 to 13.
Tiny:
Avalanche: Mana Cost decreased from 120 to 90/100/110/120.
Treant Protector:
Base Movement Speed decreased from 285 to 280.
Leech Seed: Damage/Heal per second decreased from 25/40/55/70 to 20/35/50/65.
Weaver:
Geminate Attack: Cooldown increased from 7/5.5/4/2.5 to 8.5/6.5/4.5/2.5 seconds.
Winter Wyvern:
Cold Embrace: Base Heal per second increased from 30/35/40/45 to 40/45/50/55.
Witch Doctor:
Paralyzing Cask: Damage multiplier against creeps decreased from 2.0x to 1.5x.
Death Ward: Now prioritizes heroes within its attack range over creeps.
Wraith King:
Vampiric Spirit: Skeleton Damage decreased by three.
The adjustments made to both heroes and items are designed to mold the shifting terrain of Dota 2 as it progresses into the upcoming stage of competitive gaming.

Recommended
Related articles
Latest articles