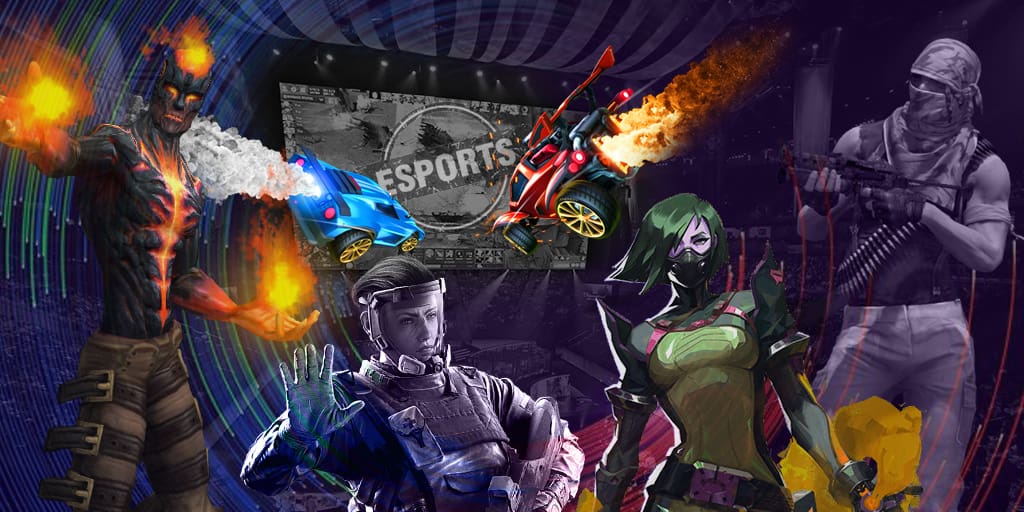 A choice of a reliable bookmaker is the second important thing for a bettor. After a profitable strategy, of course. This article will provide you with a few tips, which will help you to choose the best bookmaker company and maximize your profit.
You will find 7 important steps in this article, none of which should be missed when you choose a bookmaker. Ideally, it is worth to create a few accounts for different bookmakers, so you could use a few bonuses and compare different odds in various companies and choose the best of them.
We have also created a list of reliable bookmakers, which we had checked on all steps. You can read the rules of a choice first and then move to the list not to lose your time on checking but to bet calmly. These bookmakers have reliable software, a long history, quickly-reacting support and offer nice odds with welcome bonuses.
How to choose a bookmaker company?
A careful analysis is a basis. Don't make a mistake, opening an account in the first bookmaker company you see. In this case, there is a risk that your bookmaker may not pay you a bonus, for example, or may offer you way lower odds than other bookmakers. The time spent on analysis is really worth it in this case.
But, fortunately, as it had been noticed above, we have already done a half of work and evaluated a row of bookmakers for you. We wrote the most important information about them and added user evaluation for you. We also show companies with the highest odds and bonuses in this article.
And let's take a look at the steps when choosing a bookmaker:
1) Website
It is said sometimes that websites may deceive people to know personal data. But it can be rarely referred to as bookmaker websites. First of all, it is worth to remember that bookmaking is a business. And efforts made on the creation and promotion of a website are way bigger than a potential profit from a couple of deceived people. Just check how well and logically a website is built, how fast the main things can be found on it, if it works well, doesn't have bugs or lags. Besides that, pay attention to how easily you can make a deposit, find a match you want to bet on, make a bet and withdraw money from your account. If the orientation of a website is too complicated or a website simply doesn't work, delete this bookmaker from your list.
2) User support
It's pretty difficult to make an opinion about the level of user support before you face a real problem. The important thing is what other bettors say about user support. So it's worth to check a thematic forum about betting where there is a description of various companies, a group on social media or a Telegram chat.
Saying briefly - it's worth to choose a bookmaker, which has comfortable user support, so you could talk with a real person but not a voicemail or where there is only communication through an e-mail. If you have to wait a week later to withdraw your 10000 rubles, you probably will not want to send an e-mail somewhere. You will want your problem to be resolved immediately.
3) Financial stability, the level of payouts
Another fundamental moment is the company's approach to deposits and payouts. The statistics show that if you consider five companies, one of them will be honest and four of them will be dishonest. Don't put a coin on your gaming deposit if you are not sure in your bet and that your money can be paid out really easily. By the way, this rule perfectly fits a test of the betting system with a small deposit. Learn how the system of deposits and payouts works in a bookmaker company.
4) Types of bets
You necessarily should find bookmaker companies, which will allow you making all kind of bets. Some low-quality bookmakers don't support some formats of bets, which will leave you without a big profit in the future.
5) Betting limits
When you start betting, it is not a problem. Your bankroll will be growing and the sums you bet on every match will be relatively small. However, you should find a bookmaker book, which will help you to cope with "your actions" even in a year or two. Some bad bookmakers tend not to take a bet or even hold the money of those who make too many bets or wins too much.
6) Betting odds
It's an absolutely simple but deciding moment. You just have to find a bookmaker, which will offer you the best odds. For example, if you want to bet on «Chelsey», you have to make bets with the best odds. Of you see one odds on «Chelsey» with a ratio 1,40 and the second one is higher on 0,2, there is no reason for making a bet with the worse odds. As a result, even decimal advantages comprise a pretty big sum.
7) Bonuses
Many bookmakers offer good bonuses to new bettors. This may make a very positive impact on your deposit and even decide whether you have a profit or a loss at the end of the month. Besides, some bookmaker companies host various bonus events or, for example, offer players safe bets. If you choose a bookmaker company, which is generous with bonuses, you will be able to increase your profit or reduce possible losses significantly.
One or a few accounts?
Many players make a mistake, creating an account only in one bookmaker. As it was said above, choosing the best odds is important.
Another advantage is that you can receive a bonus for a new bettor a few times. Almost every bookmaker company offers an interesting bonus for registration and other advantages.
If you look at the section with proven bookmakers, you will find the ones among them that satisfy all above-mentioned criteria. Their reliability is confirmed by a long-term operational experience. Besides, there are decent bonuses.
Remember that the creation of a few accounts in various bookmakers significantly increases your chances of receiveing a long-term profit.
The summary
As you can see, a choice of a bookmaker is not a five-minute business. For a big percent of players, a choice of a good company can be a decisive factor, which determines their profit or loss in the long term.
Remember that there is no clock on this thing. And you can make your careful choice and choose a few bookmakers, which will be ideal for you. When making a further choice among a few bookmakers, make a bet in one, which offers the best odds. Treat a choice of a bookmaker like a choice of a bank for a depositary of a big sum. It's worth to make an accurate analysis here too before making a gaming deposit.