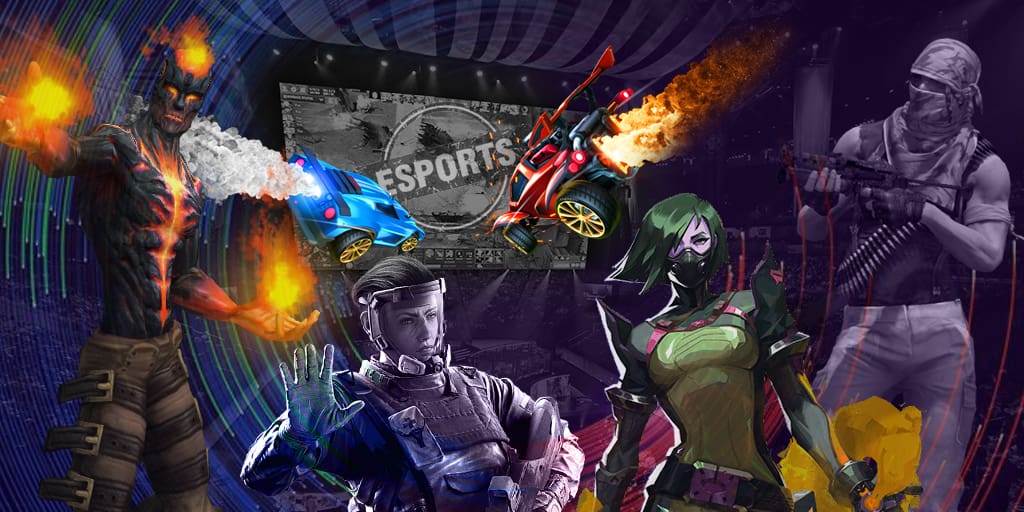 The days when you came to the bookmaker and asked to place a couple of bets are over. Today there exist bets which differ according to the situation or match they can be placed, outcomes, and even for the special events that are going on during a certain championship. Check up odds in different esports markets and probabilities of winning, and choose those odds which can bring you perfect wins.
We distinguish the following types of bets:
Outright
Match
Handicap
Accumulator
Special
Outright bets
Traditional bet in esports. Sometimes it is placed on a single match not on the whole online tournament, though traditionally it works for the total event.
These odds are usually quite high, but new online player can find it a little bit frustrating to make such bets. The results become available only when the tour is over. In case you bet right before the series has started, gamblers should wait the results to know whether they succeeded or failed.
They have the following tricks and features:
Favorite teams and players regularly have lower odds. E.g., you place wager on a favorite team, you can easily win, but the reward will be lower.
Outsiders have better odds. If you place bet on their success and they win, you can receive quite lucrative reward.
Always make bet before a series starts. You catch up the moment with the bets odds (the odds are lower when the series or tournament is in progress)
Match bets
They have some common features with the outrights– they are also placed on a certain event. However, this bet is used predominantly for one-on-one match, but not a series. It makes odds really low. You can hardly find 2.00 odds for match bets, while outrights offer up to 6.00 odds.
The bets regularly offer three types of outcome to bet on: win of the team, loss, and draw. Pay attention: in knockout series there are no draw bets.
They make easy profit. Put these stakes on outsiders.
Handicap bets
In esports there exist a great problem of low odds, and most of the bets are eager to increase those odds adding some new conditions and specifies. Handicap bets are one of those which are frequently placed in matches with low odds. According to this bet, one team or players always has advantage over the opponent. Handicap bet allows to equal basic chances for both teams. Match leader receives a minus handicap, while the outsider receives a plus handicap. Two teams have the same conditions, and the odds for bettors are rising.
Accumulator bet
This is another bet for low odds matches. The name explains bet's idea: the bets are accumulated into a line of bets, and the reward is paid when the series is over. Special terminology includes: double, triple, fourfold, fivefold, and so one bet. The more winning bets in a row you hit, the more your odds rise.
Avoid accumulator bets if you are not ready for a risk. If only you have mastered other types, make a new step and increase reward to thousands of dollars with the smallest starting stakes.
Special bets
They are frequently met in classic sports activities, while in esports they are very rare. The matter is that special bets are created for any possible situation, and player can make a bet even on the Internet disconnect for a player from team A. That is the most risky bet, but these types are always extremely attractive for the bettors.
Of course, even with the bet of $1 a gambler can win a fortune if his bet works. But as the statistics shows, winning this bet is like winning a jackpot – only a few gamblers have managed to do that.
These bets are created for unexpected events, and are almost never connecter with the analysis or profound research. It is explained, that you can even wager on the weather in the day of match or number of female players in the competition.