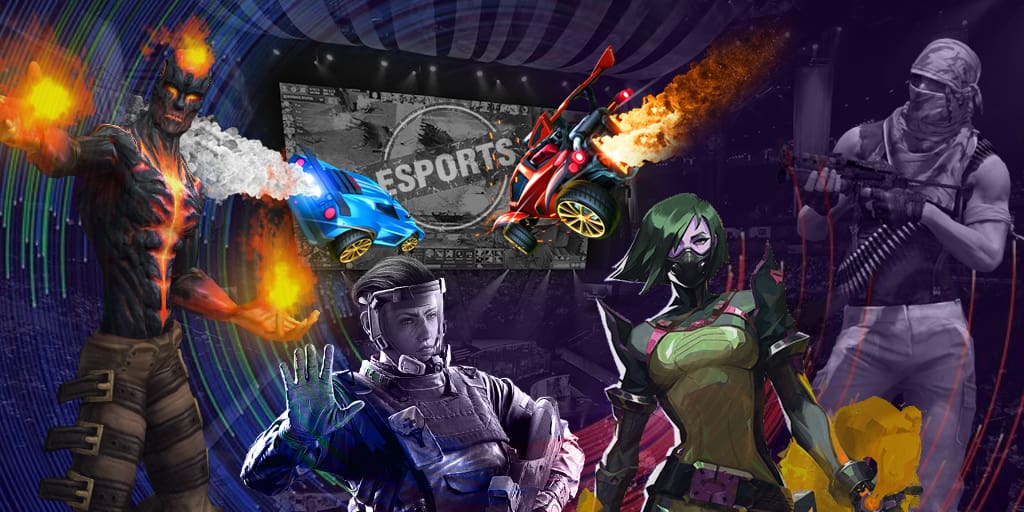 More about the tournament:
The LAN final of the seventh season of the RL league will be happening in Newark, the USA. The holding place will be Prudential Center and the prize pool will consist of $529,500. The winner will get the main reward of $200,000.
Twelve teams from different divisions will be taking part in the competition. Renault Vitality, FC Barcelona, PSG Esports and Triple Trouble have got qualified through the European league. NRG Esports, Cloud9, G2 Esports and Rogue took the first four places in the tournament bracket in the American league. Meanwhile Renegades and Ground Zero Gaming made it through the league in the countries of Oceania and Lowkey Esports and INTZ eSports became the best in South America.
The group stage will be held on the first two days. The teams got divided into four groups with three contestants in each. There they will play by Round Robin at Bo5 matches. Every team that will take the last place in the group will leave the championship.
At the final stage the teams will get placed in the single-elimination bracket and will play Bo5 matches at the quarterfinal and semifinal. The grand final will be held in the series up to four wins.
Participants got seeded into groups as the following:
Group А
NRG Esports
PSG Esports
INTZ eSports
Group B
Renault Victory
G2 Esports
Ground Zero Gaming
Group С
Renegades
FC Barcelona
Rogue
Group D
Lowkey Esports
Cloud9
Triple Trouble