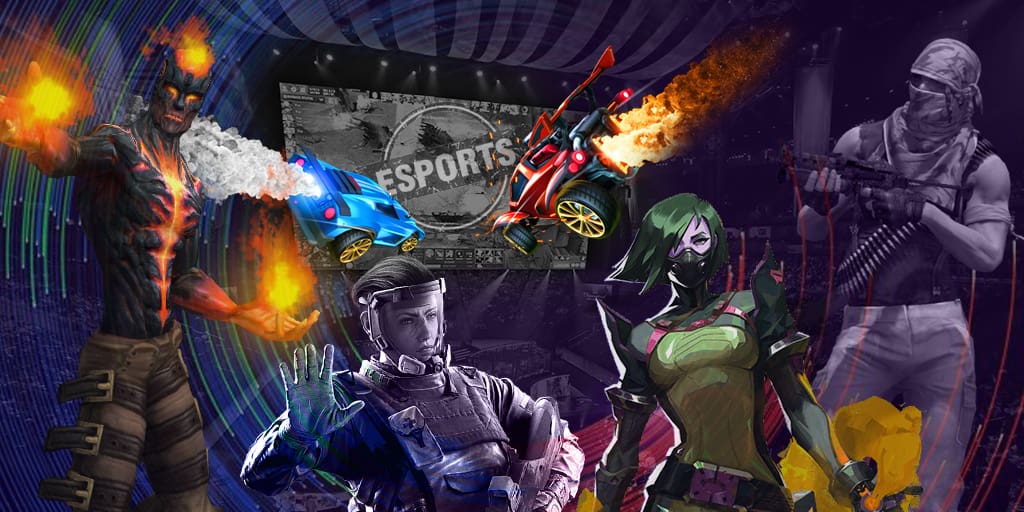 At the last Na`Vi's game, all the spectators saw a bright moment when Sasha S1mple hit a chair after the game not being able to cope with his emotions. And now you are going to find out why it happened.
Let us start with the organization of the tournament. Everybody must know that there is always a judge behind the players - a representative of organizers. He watches the players who must play honest and must not discuss game topics while the other team is having a break.
And here is when the most interesting happens. One of the judges was standing behind вот тут Na`Vi. He saw and heard everything that was going on in the team. And after that, he decided to share it with his fans on Twitter.
The judge got immediately criticized for disclosing of inside information even though on fact he did not tell anything people could not see on screens.
His post was short but it was enough to understand that Na`Vi's things have turned sour. The commentator said that S1mple is not pleased with his teammates' game and they are afraid to stop him.
Was not it seen on screens? Didn't Sasha clutch his head any time when Na`Vi lost a round due to foolish reasons or another GuardiaN's miss?
And if you follow CS:GO news attentively, you must remember that S1mple is responsible for dismorale in the team. Here everything is alright - there is dismorale in the team and on a rather high level.
OK, and now to be serious. How can a person who is easily irritated by any failure be in charge of morale? But the situation is double-natured. We can understand S1mple taking a look at GuardiaN's game. You will never say that it is one of the best AWP in the world. To be fair, if we evaluate pure skills, it is Berkut from CS:GO matchmaking max, but still, doubtful.
Another supposition that is connected with it concerns GuardiaN, as he tilts because of Simple's reaction and misses. As the referee told – it is an endless circle. We can support S1mple here. How can you not be furious when they enter Main on Nuke and GuardiaN, having a lot of information, does not check a standard stache? How not to get irritated when your sniper cannot kill a standing player?
Is it right? Let the guys decide it inside the team. As for an opinion, as it has already been stated, we can understand S1mple as there is big money at stake. But we can also understand the team – it is the professional level and here you have to keep your temper in check.
As for the second part of the tweet, it was stated there that B1ad3 had taken breaks and asked Boombl4 to be the captain and not a player. That's it. But again, it was seen on screens. Admittedly, as well as the fact that the judge shortened and changed the words of the coach. B1ad3 is known for his rough temper and we could see that he didn't just peak to but shouted at Boombl4. Also, we could see that GuardiaN got his share from the coach and it sis not help in any way.
And how here is the main question. Why did the community attack the judge? Did he say something we could not see on screens? Wasn't it seen that S1mple was furious? Didn't he hit a chair after the match for no reason? Didn't we see Blad3 shouting at Boombl4 and GuardiaN?
What can we say to sum up? Na`Vi is not capable of making it to the Top while they are playing with this roster. Here are three ways of the sequence of events. Either GuardiaN returns his former shape, or he gets kicked out of the team. The third option is that S1mple will leave the team. Just look at the last two game days. Na`Vi wins games with four players. Everything is going well, everybody does great apart from the Slovak who is thinking of what he will order at the nearest cafe during a match.