Show Me The Skins: How CS: GO Players Turn Pixels into Paychecks
Poligon
1202
Earning Economics of CS: GO Team Organizations and Their Players
The world of professional CS: GO is a thrilling arena where skilled players engage in intense battles and turn virtual pixels into substantial paychecks. One key question lingers in this highly competitive landscape: How much is a professional CS: GO player's salary? We'll delve into the intriguing economic dynamics, exploring the sources of income that transform these players into not just esports stars but financially successful individuals.
The world of Counter-Strike: Global Offensive (CS: GO) is not just about headshots and bomb defusers; it's also a thriving economic landscape. As of 2023, this esports phenomenon has grown into a multi-billion-dollar industry. Let's dive into the financial dynamics that fuel CS: GO, both for the teams and the players who make it all possible.
The Financial Dynamics of CS: GO Teams and Players
Team Earnings
Tournament Winnings: CS: GO tournament salary teams have amassed staggering prize money over the years, totaling hundreds of millions. In 2022 alone, these winnings exceeded $35 million globally.
Clan Names and Earnings
Notable clans like Astralis, Natus Vincere (Na'Vi), and Team Liquid have established themselves as top contenders in the CS: GO scene.
As of 2023, Astralis, one of the most successful teams, has earned over $8 million in prize money.
Player Earnings
Salaries: Professional CS: GO players earn competitive salaries. As of 2023, top players in established teams can receive annual salaries ranging from $300,000 to $600,000. Rising talents can still command six-figure incomes. CS: GO player salary S1mple from Na'Vi, as of 2023, has earned well over $2 million throughout his career, making him one of the highest-earning players in the game. Dupree has earned $2.18 million throughout his career.
Tournament Prizes: Players share in the tournament prize money. In major events like the CS: GO Asia Championship 2023, the winning team can win a grand prize of $250,000, while runner-ups receive substantial sums. Major tournaments like ESL One Cologne have had prize pools exceeding $1 million.
Streaming and Content Creation: Many players supplement their income through streaming on platforms like Twitch, with popular streamers earning significant amounts from subscribers, donations, and advertisements.
Unraveling Sponsorships: More Than Just Logos | EGamersWorld Overview

Sponsorships in the CS: GO ecosystem encompass a complex web of financial support, branding opportunities, and partnerships far beyond logos.
The Multifaceted Nature of Sponsorships in CS: GO
Sponsorships are a cornerstone of the CSGO ecosystem, providing financial stability and growth prospects. These agreements involve various components, including monetary backing, in-game branding, and promotional commitments. The monthly average salary of a CS: GO pro, which is around $5,000 to $50,000, often sees significant augmentation through sponsorships.
Involvement of Betting Companies in Supporting Teams/Players
Betting companies have become prominent stakeholders in the CS: GO world, offering sponsorships, marketing collaborations, and financial backing.
Well-known betting sites such as Betway, Bet365, and GG.BET has forged strategic partnerships within the CS: GO community and has a good reputation on Trustpilot.
Role of Merchandise Deals
Thanks to branded product sales, merchandise deals serve as an additional income source for CS: GO organizations. These may include team apparel, collectibles, and in-game items, contributing significantly to revenue. For instance, selling team jerseys and CS: GO-themed merchandise has proven to be a lucrative endeavor.
Well-Known Names and Examples in the Sponsorship Landscape
FaZe Clan's partnerships with brands like Nissan and G FUEL exemplify the diverse income streams derived from sponsorships.
Renowned players such as ZywOo and s1mple have secured endorsements from gaming hardware giants like Logitech and HyperX, amplifying their earnings.
Astralis's collaboration with Audi signifies the mainstream appeal of CS: GO through high-profile sponsorships.
Esports Events: How Much the Winners and Runners-Up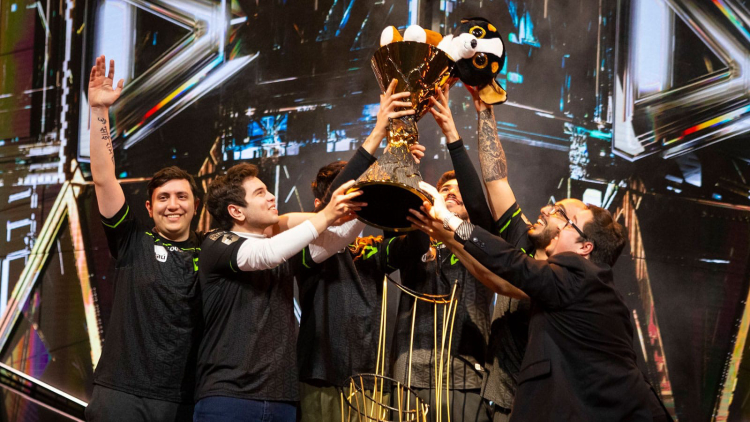 Esports has witnessed an astronomical rise in popularity and, in tandem, a surge in prize money, where winners and runners-up in major tournaments can cash in substantial earnings. We delve into the prize pools and rewards for the champions and the second-place finishers of two significant CS: GO events in 2023.
CS2 Asia Championship 2023 (November 8):
The CS2 Asia Championship 2023, scheduled for November 8 in Shanghai, China, promises to be a pivotal moment in the CS: GO calendar, with fierce competition and a hefty prize pool. Online betting on Esports adds an extra layer of excitement to the event. The tournament's total prize pool is an impressive $500,000, making it a lucrative endeavor for the participating teams.
The CS2 Asia Championship 2023 winners are poised to seize a considerable share of the prize pool. As the champions, the top-placing team can expect to pocket a substantial sum, with their earnings estimated at around $250,000. This figure underscores the lucrative nature of success in the CS: GO competitive scene, with six figures being the reward for emerging as the victors.
The payout remains substantial for the runners-up in this prestigious competition, albeit somewhat less than the winners. The second-place team received approximately $100,000, a noteworthy financial reward for their impressive performance. This significant prize money ensures that even the teams that narrowly miss the top spot are handsomely compensated for their dedication and skill. 3rd and 4thgot $50,000, 5th and 6th received $16,500, while 7th and 8th received a prize pool of $8,500.
Blast Premier Fall Final 2023, CS2 (Nov 22):
The Blast Premier Fall Final 2023 is another highly anticipated CS: GO tournament.
The prize pool for this competition is set at an even larger sum, reaching a whopping $425,000.
The winners of this prestigious tournament are poised to take home a substantial reward, with the championship team likely earning around $200,000.
The Blast Premier Fall Final runner-up will still secure a significant payout, with second place anticipated to receive approximately $85,000.
The Power of Personal Branding: Players as Influencers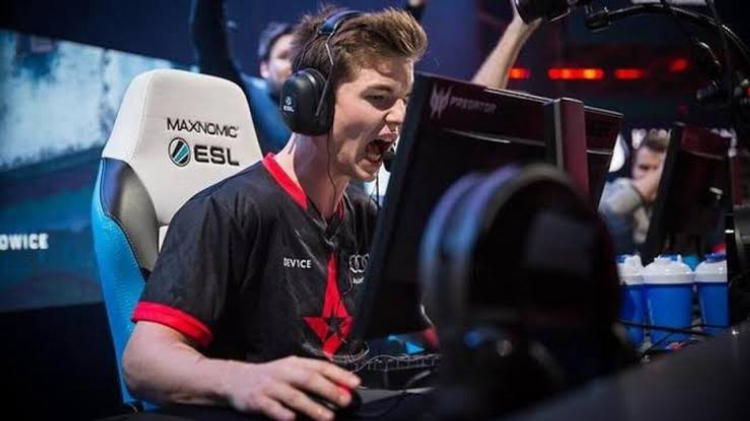 Personal branding has become a formidable force in CS: GO, transforming players into influencers. Organizations tap into this power to generate revenue through sponsorships, merchandise sales, tournament winnings, and the ever-expanding skin sales and marketplaces.
Sponsorships: A Financial Pillar by EGamersWorld
Successful organizations like Astralis, FaZe Clan, and Natus Vincere (Na'Vi) have masterfully harnessed the world of sponsorships. Major brands such as Audi, Nissan, and Intel have recognized the appeal of CSGO and entered into strategic partnerships. These deals not only provide financial stability but also drive brand visibility. Sponsorship deals are a lifeline, allowing organizations to sign top-tier talent, pay substantial salaries, and reinvest in infrastructure.
Merchandise Sales: Creating a Fan Connection
Organizations like Team Liquid and Fnatic have turned merchandise sales into a substantial revenue stream. Branded products, including jerseys, apparel, and collectibles, enable fans to demonstrate allegiance. It's common for top organizations to rake in several million dollars annually through merchandise sales. These sales create a deep connection between fans and their favorite teams, providing a consistent income source.
Tournament Winnings: The Quest for Glory
Tournament winnings remain a cornerstone of revenue for both organizations and players. High-profile events like ESL One and IEM Katowice offer prize pools exceeding a million dollars. Organizations like Na'Vi and Fnatic aim to secure these top positions for the glory and the substantial cash rewards exceeding hundreds of thousands of dollars.
Skins Sales and Marketplaces: Virtual Assets Turned Real Profits
CS: GO skins have transcended the digital world thanks to marketplaces like OPSkins and BitSkins. Organizations like Virtus.pro and MIBR have understood the potential of skins as an income source. Players can sell, buy, and trade CS: GO skins virtual items, with some turning this into a profitable venture. There have been cases where unusual skins have brought in tens of thousands of dollars, creating a niche economy within the CS: GO ecosystem.
Bottom Line
The CS: GO ecosystem thrives on the bedrock of vital partnerships. These collaborations, including sponsorships with major brands, merchandise sales, and skin marketplaces, ensure the financial stability of both teams and players. Success in this dynamic world often hinges on cultivating a powerful personal brand and securing lucrative deals.
Moreover, the community's unwavering support, passion, loyalty, and engagement are pivotal in sustaining the CS: GO ecosystem. It's not merely a game; it's a collaborative endeavor where partnerships and community support breathe life into the competitive scene, making it a vibrant and economically viable platform.
FAQs
Can you bet on Esports online?
You can bet on Esports online through various licensed and regulated betting platforms. Esports betting has gained popularity, offering multiple betting options on competitive video game tournaments. Ensure you choose a reputable site and understand local gambling laws before participating.
Can I buy/sell CS: GO skins for real money?
You can buy/sell CS: GO skins online at Steam Community Market or third-party marketplaces like Skins Cash, BUFF Market, DMarket, and Tradeit.gg, or trade them for real money.
Can I get banned for selling or trading skins?
Valve, the company behind CS: GO, generally permits skin trading and selling, but following their terms of service is essential.
Recommended
Related articles
Latest articles