How to Play as Iso in Valorant? A True Duelist and a Splinter for the Opponent
auroralance
1023
On 31 October, Riot Games' team-based shooter VALORANT released its final major patch of the year, 7.09, marking the Long Corner of the last. 3 acts in VALORANT's 7th episode. Along with the update, a new agent was added to the game - ISO - which RIOT has been teasering since 19 October this year.
In this article we will tell you everything you wanted to know about Iso: Agent's history, abilities and their cost, role in the game. And finally, how to play as Iso in Valorant.
Iso Biography
Iso, full name Li Zhao Yu, appeared in VALORANT on 31 October 2023. The agent hails from China and was the second representative of the Middle Kingdom after Sage in the team-based shooter from Riot Games.
"A Chinese mercenary ISO goes into a state of flux to dismantle the opposition. Converting the surrounding energy into a bulletproof defence, he advances, focusing on his next deadly duel."
Based on the short official description, ISO is a master of his craft, and his business is death. For a long time Lee worked for a secret organisation, during which he gained a reputation as a highly effective assassin. Iso's ability to transform the Radiant essence around him into solid structures was also feared. His fame earned him the nickname "Dead Lilac".
In recent years, Iso worked to eliminate targets associated with Kingdom Corporation. However, one day Iso's employers gave him a unique assignment: he needed to eliminate a former Kingdom Corporation employee, Omen. The VALORANT Protocol, Omen's new place of employment, prevented Lee's attempts and he joined the organisation fearing the wrath of his former employers.
The role of Iso in Valorant and how to get it
Iso is the classic Valorant duelist. He probably fits the description of a duelist better than anyone else, as all of his abilities depend on/and or shooting.
If you don't have enough duelists in your collection, you can add Iso to it. Until the 1st of December there is an Iso contract in the game, which you can get by fulfilling.
Iso's abilities and their cost in VALORANT
In combat, Iso relies on his instincts and, of course, his weapons. The character's list of abilities is directly related to his arsenal:
UNDERCUT (Q): Equip a molecular bolt. Fire to hurl it forward, imposing a brief "fragility" on all players it touches. The bolt can pass through solid objects, including walls.
DOUBLE TAP (E): start the focus timer. Upon completion, enter a flow state during which defeated enemies you kill or damage generate an energy orb. Firing this orb grants you a shield that absorbs damage from any source once.
PRISMATIC (C): Prismatic energy gathering equipment. Fire to propel forward an indestructible wall of energy that blocks bullets.
KILL CONTRACT (X): Equip an interdimensional arena. Fire to hurl a column of energy across the battlefield, drawing you and the first enemy you see into the arena. You and your opponent fight to the death.
Iso's base ability, Double Tap, allows Iso to gain momentum after killing an opponent or dealing damage. You can see this based on the ability cost. By the way, here it is:
1. DOUBLE TAP | E
Base charge: 1
2. UNDERCUT | Q
Base charge: 0
3. CONTINGENCY | C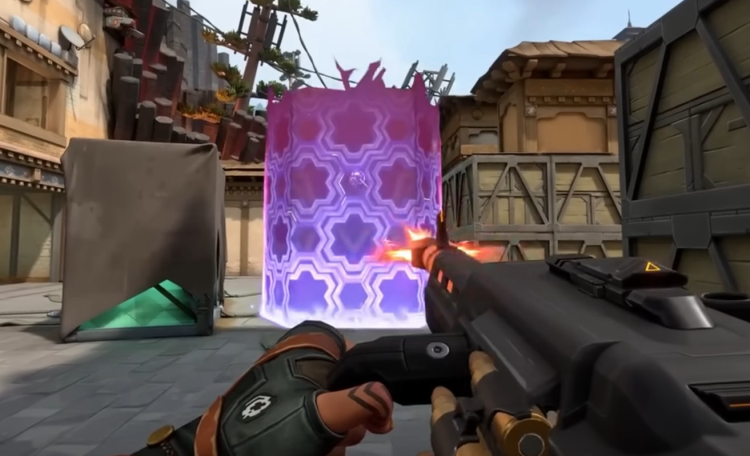 4. KILL CONTRACT | X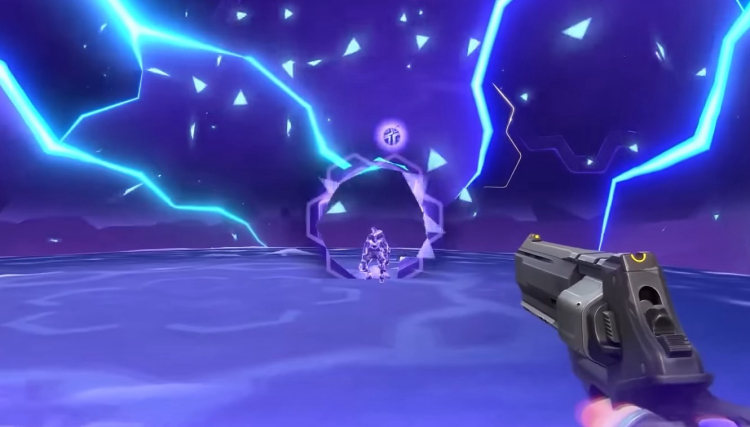 As you can see from the description of the abilities, all of them are related to shooting in one way or another. This makes Iso a unique agent, whose gameplay is actually entirely based on shooting skills.
How to play as Iso in VALORANT
Having sorted out the abilities and familiarised ourselves with Iso's biography, we can finally move on to the most important thing, namely how to play as Iso in Valorant? The short answer is to learn how to shoot.
Playing as Iso in Valorant requires precision in shooting and high reactions. All of his abilities are geared towards the player's level of play, making Iso one of the most difficult agents in Valorant.
When you've honed your shooting and are ready to choose Iso as your main, take advantage of Double Tap (E) to build up your tempo.
Iso's abilities, by the way, are great for offensive play, as he can isolate pesky point guards with his KILL CONTRACT (X) ultimatum ability, making Spike's killstun a more enjoyable task. UNDERCUT (Q) performs a similar task to the ult, making it easier to enter the plenta. CONTINGENCY (C), on the other hand, will help you to secure the captured Spike and win the round.
By honing your shooting skills and position on the map, Iso in your hands will turn into a full-fledged killing machine. Enjoy your games, and see you soon!
Recommended
Latest articles