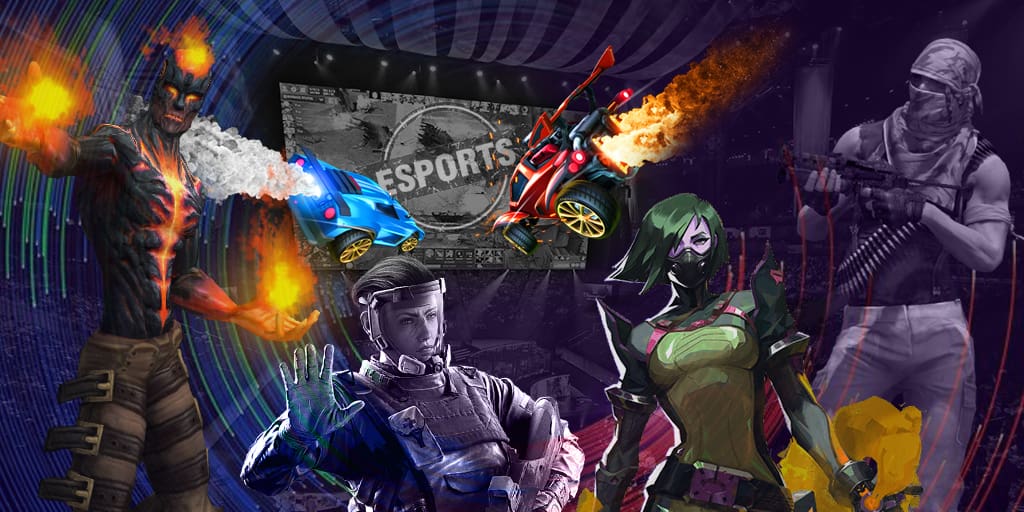 Bets on matches
This way must be the most spread in our sphere. The profit from bets is risky but, nevertheless, real. To make good money with bets, you need to tear them responsibly, not letting your emotions to take over you and keep to money management. In this case you can turn an interesting hobby into a full-value way of earning money. We have already told about that on one of our articles which could be found following the link.
Many people do their living making bets on esports. This sphere, as well as many others, has its pitfalls and nuances that must be learnt.
It is not a secret that making a profit means at least 70% of success of the bets. That's why you need to know the esports stage perfectly or to read tips for matches from different analysts and to listen to some esports experts.
Writing tips for matches
Instead of making a bet at the bookmaker's offices and listening to advice of strangers, you can learn how to analyze matches and to make your own esports tips for other betters. Some especially successful advisers earn money selling these tips. Others write analytics for different portals. Put it otherwise, you can earn selling your knowledge to those who need it but at first you need to learn the stage on a pretty good level.
Writing of different materials
Some people are good at playing computer games and they become esportsmen as others are talented enough to comment events happening with professional players. If you found a gift for expressing your thoughts beautifully and you are a fan of esports, you may use this talent to make your way to esports journalism. Nowadays, there are many portals targeting to esports and many of them need talented authors of news, reports, articles and other interesting text and video materials. Who knows, maybe you will become famous among many people as one of the most creative interviewers or an author of a great deal of materials that everybody likes reading? By the way, this option is less risky as the others and is monetized easily. It's disadvantage is that not everyone can try themselves in this business, but only the one who is good enough for editors and administration's requirements of any portal.
Trade of in-game items
Some users of Steam manage to benefit from trade of in-game items. Some can buy regular items cheaper and sell more expensive doing it regularly. Others can collect rare items and sell them at a high price. The rest can exchange in-game items for real money letting the items go by price lower than the market price. In such cases people can take to guarantors that will provide honest exchange or will try to pull a con game having no guarantor. In this case any of the sides takes a risk to be deceived by scams that do not stop looking for easy catch.
Streams and match commenting
If you have a remarkable charisma and you think that your charm will help you win hearts of the audience, you need to make your way through streaming and match commenting. People have been asking for two things for ages: bread and games. And If everybody can afford the first one visiting a shop, esports fans are looking for the second one visiting such services as Twitch, YouTube and other amusement platforms. People are even ready to pay for a beautiful show and they spend hours of their life watching different streams. If you are an interesting person and you think that you can surprise the audience, it means that it's time for you to get an account on Twitch and start gathering your own fanbase.
Different studios sometimes organize courses and gather commentators, analysts and other casters. If you have a talent to introduce information well and your work on public couldn't calm your thoughts down, do not let your skills disappear, give the world a chance to have one more unforgettable commentator, host, analyst or any other person you can become.
Moviemakers
One of the ways to earn money in esports was also called video making on YouTube. It is more about YouTube, but it is also close to esports. You can make the channel people will be going to in case of their search of interesting videos with highlights of a recently finished tournament. Or you can learn editing tricks and create funny or maybe even musical videos using bright moments of any championship.
Conclusion
Anyone can make money with esport if you are ready to do anything. Esports sphere as any other will not give you any money if you are just waiting for something and doing nothing. If you find a way you like, do it. If nom you are free to think up your own way to success in esports and write your name in history of esports competitions.