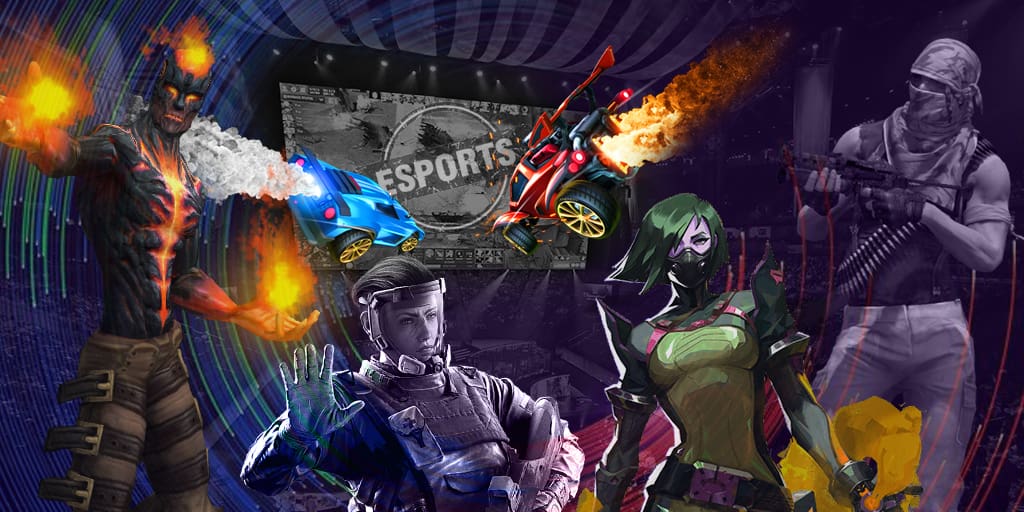 Just a few years ago, eSports were virtually unheard of. Back in 2012, there were only a handful of eSports, and these generated just $130 million in revenue. However, every year, the sector has grown exponentially. Now, over $1 billion a year is generated from the latest eSports and the numbers are set to grow even more year on year as the world begins to play competitively. It's now becoming common practice to bet money on eSports, and games like Overwatch, CS:GO and League of Legends are incredibly popular. So much so, that they are approaching the popularity of sports like rugby and football. Gaming sites are now acknowledging the boom in eSports and are now selling tailored iGaming markets to more operators than ever before. So, how have eSports changed the betting industry?
Professional Gaming Now A Reality
The latest technology has made it possible to become a professional gamer. Modern games demand talent more than ever before. Developers are constantly updating and optimizing the outcomes of RNG matches, and this allows betting on eSports to be rational, with decisions being taken by punters based on the game's inherent factors. Just like in sports such as basketball or football, punters look at the teams which are playing and the players themselves before placing a bet.
The History Of eSports Betting
The earliest recording betting on eSports was on a game known as CS:GO (Counter-Strike: Global Offensive). These early wagers were carried out through "skin gambling" or "skin betting". Cosmetic items had been added to the PC updated version of CS:GO in 2013. These were known as skins and they changed the way in which players accessed the game.
Gambling on eSports was usually illegal in the main markets, and skin betting allowed a virtual currency to exist that opened up a black market in under the radar wagers. Of course, this illegal gambling wasn't regulated or monitored, and this led to players fixing matches.
Many companies in America allow customers from overseas to bet on eSports, but they restrict the wagers of U.S.-based punters. Nevada, however, allowed betting on eSports from 2017 and other states look ready to follow suit, opening up opportunities to punters all over the country who want to experience the excitement of betting on the latest tournament outcomes.
Online Betting Opportunities
Online bookmakers have realized how profitable it can be to allow betting on eSports. They are using the latest eSports tournaments as a way of attracting more players from a different demographic. Popular sports betting sites today will offer odds on a wide range of eSports matches and will offer punters a variety of ways to bet to make their experience even more exciting and thrilling. This has encouraged people who would never normally have visited a real-world bookmaker to place wagers for the first time. Not only can they wager on something that isn't sports (something which may not interest many eSports followers), but they can also do it from the comfort of their own home, or even from their mobile device on the move.
It's clear that eSports has brought about changes in the gambling industry, and it's set to trigger many more over the next few years. Online opportunities have brought in a fresh generation of young gamers who are ready to make money from their interests. A whole new generation of punters have been introduced to the thrill of placing a bet on a sport that they love (albeit a virtual one), and they are likely to carry on wagering in the future.