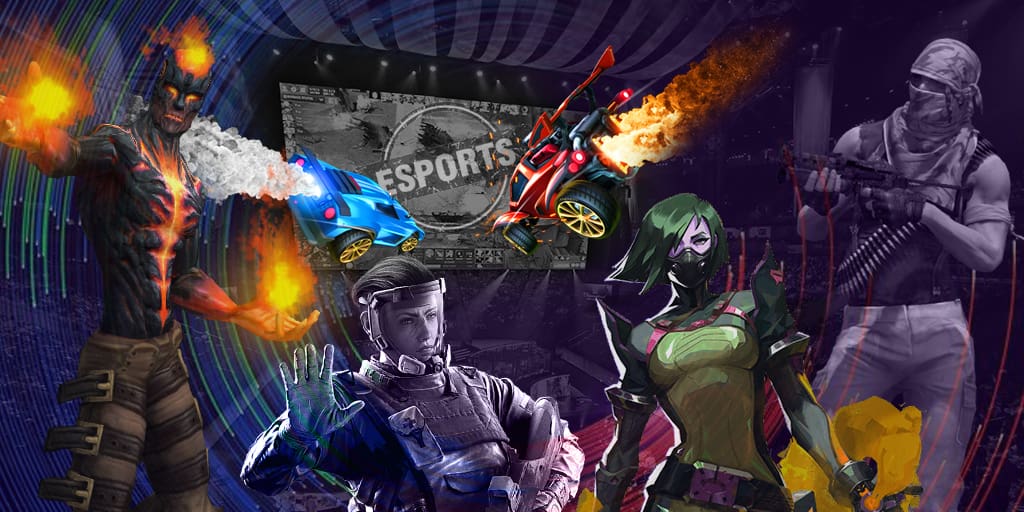 Esports is developing every day and reaching popularity of traditional sports by leaps and bounds. The authorities organize competitions for esportsmen whose hobby was not taken seriously 10-15 years ago. Esports and sports events everybody is used to are significantly different. Let's examine the difference in a more detailed way.
Distinction 1. Esportsmen are in touch with fans
Esportsmen communicate with their fans in chat during a game, talk during streams, get presents and donates directly. It's difficult to imagine that Ronaldo or David Beckham can talk to their fans during a match. Personal donates for their mastership in real game are not very spread. In real sports it is more difficult to draw attention of a titled player than in esports.
Distinction 2. Everybody can participate in esports and play with a star
The chance to get to the CS:GO World Championship is higher than to get to FIFA World Cup or to NBA. You just need high-power computer, experience and mastership for esports. In real sports you need to pass levels of coach elimination, selectionists of clubs and other managers who can just fail to notice or to «kill» a talented player.
Even if you didn't get to Top of esportsmen, you can always meet an esports star at the battle accidently. Moreover, this star can live nearby. In real sports, it is more problematic to meet with Ronaldo in your neighbourhood, almost unreal.
Distinction 3. Esports community is borderless
Street football is limited by a street, district championship is limited by the territory of a district while esports is limited by only the quality of connection of a player and ping. Esports unites people of the whole world. A talented and skillful player can easily take part in the competition which would demand a huge amount of time and money to go to in the world of real sports.
Distinction 4. You do not need to pay for streams
Some sports events could be watched only on a paid basis, however you must know all kinds of subscriptions and service plans of providers of CATV for definite kinds of sports. Streams of esports events are free and you do not need to buy decoders or satellite dishes. To watch streams, you just need to download the game, you do not have to pay any money. Moreover, there are special streaming channels, for instance — twitch.tv.
Distinction 5. Reduced traumas
Traumas in football, boxing and other active kinds of sports are almost inevitable. Strained tendons or sprained legs are considered to be facts. A traumatized player cannot take part in competitions for several days, weeks, or months. In esports a chance of traumas is brought down to a minimum — here we can often meet eye inflammation and psycho disorders due to minimum of communication with real people. Esports is safer.