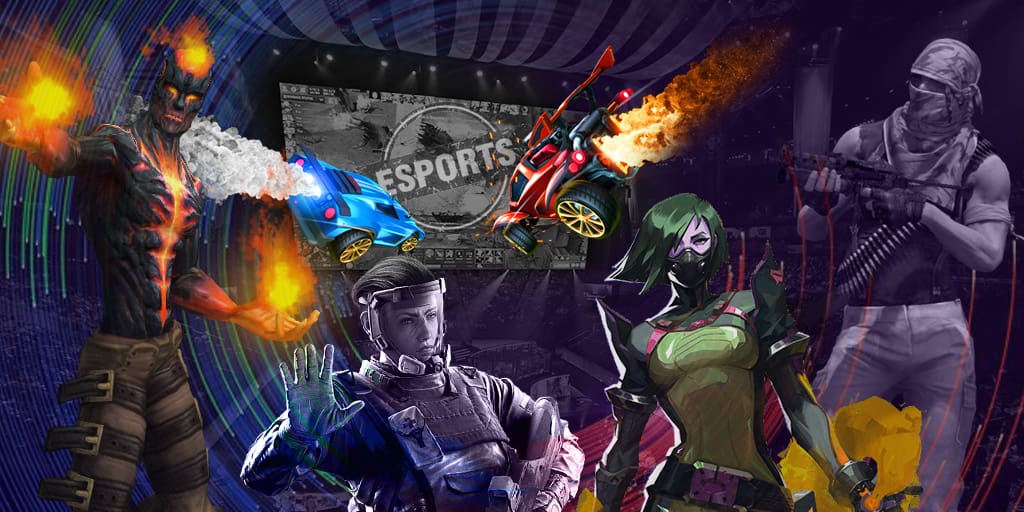 In the last couple of months of 2019, revenue from Fortnite has been down by almost 40%. Google search trends are down, and the player base is also slowly declining.
Given the massive numbers the game clocked in its first 24 months, some kind of a decline was inevitable. Player fatigue is a major issue in the gaming industry - people are always on the lookout for the next big thing. That is the normal evolutionary path for the industry.
But then again, Fortnite is not just any other game. It is almost too big to just decline and die overnight. What about the recent numbers then? What does this all mean for the game, the company, and the industry in general?
Too Big To Fail
Just one figure is enough to show you the power of Fortnite - $4 billion. That is close to the figure that this game has earned for its company Epic Games. Even if they were to shut shop and not release any new content, their war chests are deep enough to keep them functioning for up to a decade!
As for the declining revenues, even after that 38% dip, the game made over 200 million dollars per month in May 2019. And in terms of active new players, Fortnite is drawing more numbers than its recently released AAA rivals in the Battle Royale genre - Apex Legends, we are looking right at you.
For a two-year-old game, these are unprecedented numbers. And a lot of that has got to do with how the publisher has been dishing out quality content for this game. Their 'seasons' approach has been a master class, with frequent changes to map areas, crazy strange meta events and so on.
Season X is Almost Over
We are already past the halfway point in the latest season of Fortnite. In the future, they will probably remember this season for the massive fiasco that was the introduction of the B.R.U.T.Es. But to the credit of Epic, they did eventually heed the criticism from the players. Though many wanted the BRUTEs vaulted (removed) Epic chose the more conservative option of nerfing them instead
That aside, the current map has started to show its age, despite all the cosmetic changes and alterations made to it over 10 seasons. Speculation is rife that something big may be around the corner when Season 11 officially launches in the second week of October. There is no consensus among players as to what that might be, and Epic are keeping their cards hidden on this one.
Making a Splash in e-Sports
If there is one area where Fortnite had failed to make a big impact over the last two years, it was in the elite arena of competitive e-sports. Epic's first foray into e-sports ended in disaster in 2018, despite promising $100 million in prize money.
One of the problems with Fortnite is that in a competitive arena with millions at stake, the very nature of the game encourages players to take an uber cautious approach. As noted by Forbes, this can result in a very dull spectacle, which can be lethal in terms of viewership.
But barely a year on, Epic seems to have ironed at least some of the kinks with their Fortnite World Cup in August 2019. That event filled the Arthur Ashe Stadium in Queens, New York, and drew in two million viewers online.
Fortnite still has some big problems to solve if it wants to become a fixture on the e-sports scene like DOTA, StarCraft II or CS-GO. These games get many tournaments across the world, with professional teams and millions of eager fans.
There is even an active e-sports betting scene out there, which you can see on sites like https://www.freebets.co.uk/For instance, the Global SCII League is happening in South Korea right now. In the play-offs, Dark vs Rogue is a match up with odds of 1.60 vs 2.27, while Trap vs Maru is available for 3.00 vs 1.37.
>In other e-sports news, ESL One Hamburg is underway, and the DoTA tournament has some eye-catching matchups. Team Singularity from Poland is up against the Russian team Positive Guys. The poles are the more lucrative option here with odds of 2.35, but the Russian team has the safety edge with 1.64
Epic can keep throwing hundreds of millions of dollars at the esports scene. But as long as the central flaws in the base game remain, Fortnite will continue to suffer in this arena. The only thing working for it right now is its massive player base. Once they figure out how boring the competitive scene is, then the esports side of the game will be in trouble.