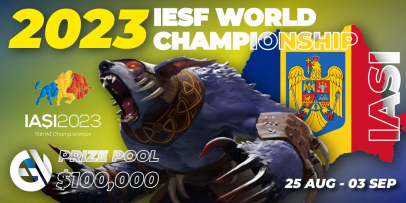 Start date:
Finish date:
Prize Pool: $100,000
Tickets: Not available
Region: Europe
Organizers: IESF
Series: World Championship
IESF World Championship 2023 is an annual Dota 2 tournament organised by the International Esports Federation. The event is a competition between national teams for the prize money.
The IESF World Championship Series was launched in 2014 before taking a pause and returning to the professional scene in 2019. In 2020, with the arrival of the COVID-19 pandemic, the organisers had to abandon the LAN format. Instead, they held a series of regional tournaments.