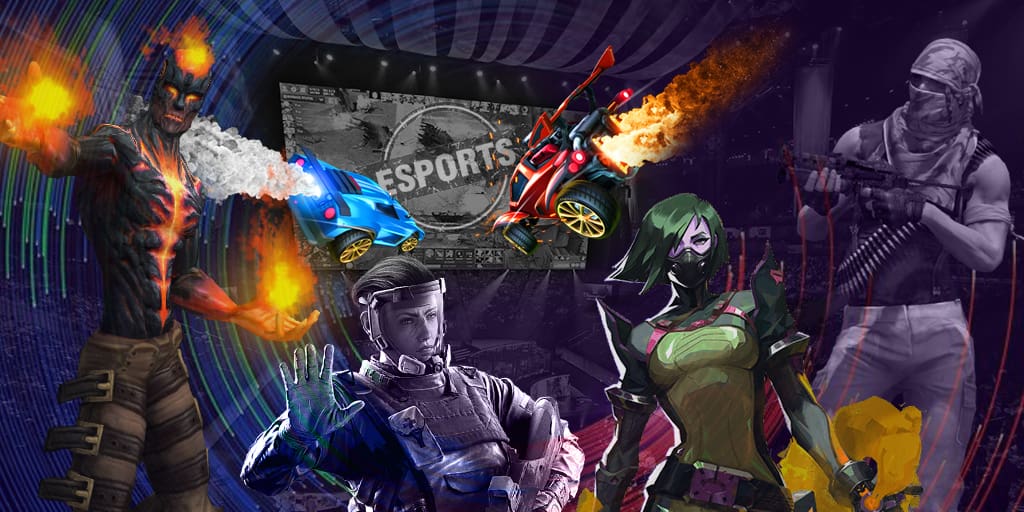 Original name: Nemanja Kovač
Country: Bosnia and Herzegovina
Team: G2 Esports
Nemanja «huNter» Kovač is one of the most promising representatives of the European Counter-Strike. The gamer from Bosnia and Herzegovina has started his career just recently but has already gained a reputation of a stable and high-class gamer. We offer you to take a look at the esportsman's story of development.
Beginning of Career
Like many professional gamers, huNter was keen on games when he was a little kid. He had a special affection towards Counter-Strike. That is why nobody is surprised to see that this was the game the player decided to master.
The first team for huNter was Jake Bude in 2015. Having played there for a while, Nemanja became a part of the Serbian team GamePub but it was not destined for him to show all his potential there. The next team for huNter was Gaming.rs.GamePub. Several months later, he joined the Serbian organization iNation.
In 2016, the gamer played for Binary Dragons that bought out iNation's roster. He was a Dragon in the period from March 2017 till October of the same year. There he was also unable to achieve high results. His first success happened when he transferred to Valiance.
Valiance and First Success
In Valiance, Nemanja managed to claim about himself when he won United Masters League Season 1 and took second place at DreamHack Open Tours 2019. After this success, he was spotted by CR4ZY.
Having played for Valiance for almost two years, he became a CR4ZY player in June 2019. Playing for the team was quite fruitful: second places at Europe Minor Championship 2019 and Arctic Invitational 2019. That was the reason why huNter was attracted by G2 Esports.
G2 Esports and Individual Awards
The gamer joined G2 Esports in September 2019. The level of his gaming was significantly increased and it affected the results of the team as well.
Together with G2, huNter became the champion of Champions Cup Finals, BLAST Premier: Spring 2020 Regular Season. Also, he managed to take second place at cs_summit 5, Intel Extreme Masters XIV – World Championship, ESL One: Road to Rio – Europe, and DreamHack Masters Spring 2020: Europe. In his career, the gamer earned over 140.000 dollars of grabs.