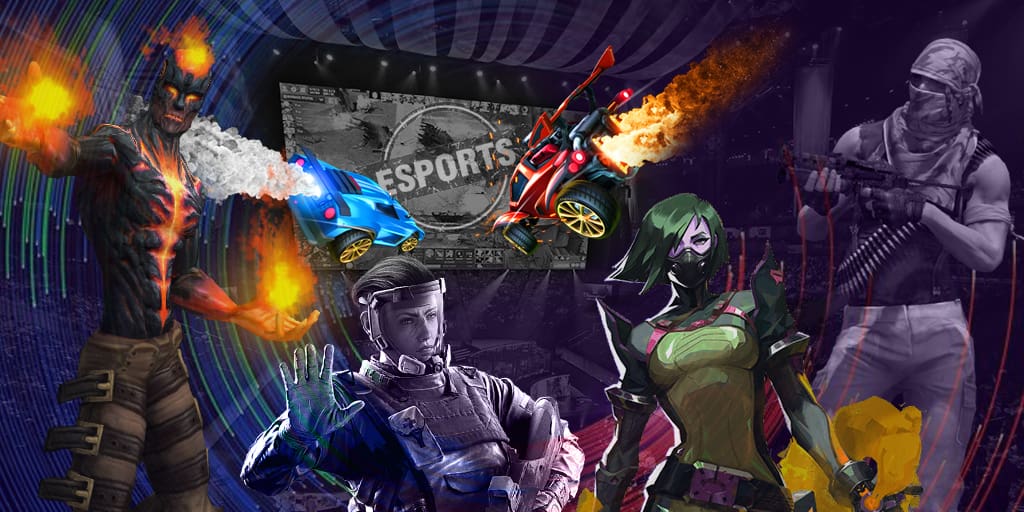 Despite of the esports activity you choose for the first experience in gambling, learn out betting odds. They determine your winning, and when you understand how they work, make your best to increase your profit. However, odds system looks quite tricky for new gamblers, so it requires to be explained in details to help in making a good start for new comers.
Professional gamblers apply understanding of odds basic system in each game, and that gives them preference in any betting round.
Several esports bets exist, and generally they are common to the best used in classic sports betting:
Fractional (including so-called Odds-on)
Decimal odds
American
Fractional odds
There are the odds which came from horse racing. Fractionals are of that type. Though these odds are rarely used in the international betting markets, the United Kingdom regularly includes them into the list of the odds.
They are basic odds, which are easily understood by first-time gamblers. In fact, they can explain the whole betting system, as they accumulate all basic principles into one system. Fractional odds work as stated: the second digit is your bet, and the first digit is your winning. The perfect example to explain how to use these odds is 3/1 odds where 1 is your bet, and 3 is your profit. If you win, your total income is 4 – 3 for the pure winning, and 1 is your returned bet. If we calculate odds as 4/1, you total income is 5.
To generalize this rule, we may say that the reward for this type of odds is determined by adding stake size and the first digit, indicating size of winning. Look at some more examples. If the chances are 8/2 you can calculate that the total winning equals to 10. Here, 2 is your bet and 8 is the pure income. Your income depends on the first digit.
As a rule, if it is big, it means that chances to win are not very high and vice versa. When the first digit is small, it is odds-on. It means that a player has rather big chances to become a winner in this betting round. If valued chances are 3/8, it stands for the pure income only of 3 while the total income is 11.
Decimal Odds
They are the most popular in the esports market in Asia, AU, and Europe. New bettors consider them quite complicated especially when compared to fractional, but when they catch the basic idea of gambling, they start to use these ones. The matter is that decimals offer more possibilities for bettors, and still they remain quite profitable for sportsbooks.
How it works?
Let's explain it by the formula common to fractionals. You have total odds offered by bookmaker, you subtract 1, and receive the result. You should make formula look like the fractionals (with a slash between two numbers). For example, if total is 6.53, the formula will be 5.53/1. Here, the first indicated number is income, and the second digit is you bet of 1. If you make higher bets, another formula is used.
To understand decimal odds idea for high bets, let us analyze odds on the example of DotA 2 tournament with 5 teams. The bookmakers have the following odds for the tournament:
Team A 4.4
Team B 8.3
Team C 15.8
Team D 19.5
Team E. 25.6
In this list, Team A has the smallest odds. It means, that this team is a leader of the competition, whilst Team E with 25.6 odds is an outsider. If you make stakes on Team A, you get better odds with lower winning. To make up a formula for each team, let's take 10 as our bet. So, the formulae is ODDS x BET = WINNING. The winnings are as following:
Team A 4.4 – 4.4 x 10 = 44
Team B 8.3 – 8.4 x 10 = 84
Team C 15.8 – 15.8 x 10 = 158
Team D 19.5 – 19.5 x 10 = 195
Team E. 25.6 – 25.6 x 10 = 156
The outsiders of bookmakers always bring better winning, as their real chances to win are quite low. For new players it is always recommended to bet on leaders. Favourites biggest odds help choose a team. Professional bettors, who have food command in game, teams, and their performances during competitions, can bet on outsiders if they think that these teams are going to win the competition.
Moneyline Odds
They promise really good winnings based on big stakes.
Moneyline odds (also called American odds) are as following: positive and negative. Some people call it the most complicated point when we talk about the understanding of these odds. Positive moneyline odds usually come with "+', and they indicate gambler profit. E.g., you see +200 odds, it means, they you will double up the size of you bet. In this case, if your stake is 100, you return a bet plus 200 as a pure income. In fractional odds system the formula for this type of odds looks like 2/1, and decimal odds state it as 3.00.
Another type of moneyline bet is negative one and it always comes with a "–" sign. Negative odds mean that you have better chances, but the size of reward will be lower. It indicates how much you should bet to win 100.
E.g., wager indicates -200. You make bet of 100, and receive pure income of 50 plus your bet. In fractionals the formula is 1/2, and decimals convert it into 1.50.