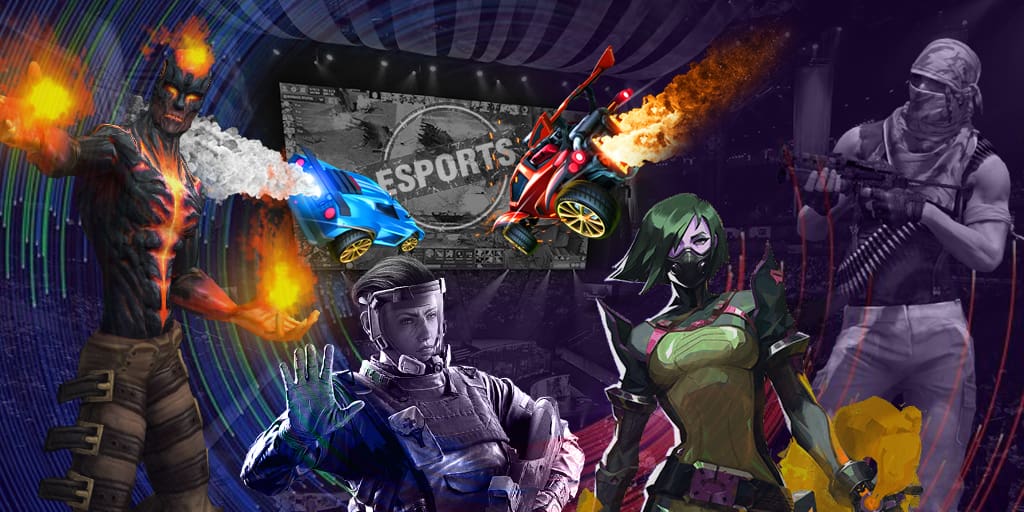 Respawn delighted millions of Apex Legends fans by unveiling a solo mode for its popular battle royale title this week. It runs for a limited time only, from August 13 to 27, but many gamers will hope that the trial proves successful and that Respawn adds it as a permanent feature. The mode is called The Iron Crown Collection Event and it is sure to create a huge buzz over the next couple of weeks.
Apex Legends took the gaming world by storm when it was released last year, gaining 50 million players within a month of launch. The battle royale genre is flourishing right now and Respawn's newcomer instantly established itself as a credible rival to Fortnite and PUBG.
By Popular Demand
It stood out by focusing on collaborative, squad-based play, which requires strong tactical nous and teamwork. Yet many fans have quickly grown tired of carrying anonymous, ungrateful teammates that are liable to quickly disconnect from your squad at the first hint of trouble, and Respawn has been inundated with requests for a solo mode.
The developer has finally bowed down to the demands. "Next week, only one can reign," it said when it announced the news on Twitter. "The Iron Crown Collection Event featuring an all-new Solos limited time mode begins 8/13."
Respawn promised to talk more about the solo mode once gamers have had a chance to play it. "For now, we're going to put it out there and see what happens and what kind of feedback we get," it said.
Mixed Reactions
That suggests it is seriously considering a permanent solo mode, which is music to the ears of many fans. They feel that it is a great game, but it quickly becomes horrendous without strong teammates. They are pleased that Respawn and its owner, EA, have listened to the community and acted, arguing that a permanent solo mode would massively increase the player count and make the whole experience more enjoyable.
Yet the community appears to be split down the middle. Others say that they play it due to its focus on teamwork and bringing friends together online, and they claim a solo mode goes against the spirit of the game.
There are also more practical concerns. It is difficult to transition the game's established features into a free-for-all. It is hard to imagine anyone looking beyond Lifeline, Wraith and Pathfinder when choosing a character, which limits the scope of the game. Respawn beacons will be redundant, as there are no allies to respawn.
Maintaining Relevance
The solo mode announcement has thrown up many questions, and answers will be provided over the next couple of weeks. If the trial proves successful, it is easy to imagine Respawn introducing it on a permanent basis in the not too distant future. The gaming industry is cutthroat and gamers are promiscuous, so EA will be keen to pull out all the stops in a bid to make Apex Legends relevant to as many gamers as possible and boost its profits along the way.
Arguably the best way for a game to enjoy longevity these days is by turning it into an esport. League of Legends is now 10 years old and it is still going strong, and that is largely down to its success within the burgeoning world of competitive gaming.
Following in Fortnite's Footsteps
Epic Games understands this, and it has spent $100 million bankrolling Fortnite tournaments this year in an effort to see off competition from Apex Legends and PUBG and keep gamers interested in its flagship title. The $30 million Fortnite World Cup just took place in New York and it generated a tremendous amount of media coverage across the globe, as teenage gamers became millionaires and journalists lapped it up.
Yet Apex Legends has not had much success as an esport yet. Major franchises recognise its potential, and they have added Apex Legends teams to their rosters, but the scene has not really gained much momentum. Thus far there have been just 68 Apex Legends tournaments and the total prize money given out stands at just $1.5 million. The highest earning Apex Legends player so far is HusKers, who has made $49,000. It pales in comparison to the life-changing sums Fortnite players have earned this year, and shows that Apex Legends has a long way to go in the competitive gaming world.
A Wealth of Potential
Esports fans love wagering on their favourite games, and that helps drive interest in them. You can check out individual Apex Legends' markets here, but they are pretty sparse compared to the likes of CS:GO, Dota 2 and Fortnite. It does not yet have big sponsors, star names and prestigious events either.
Yet solo mode could change all that if it is given a full launch. Adding a duo mode would be a nice touch too. The battle royale format is not ideally suited to esports, due to the dizzying multitude of perspectives required, while many claim that the reliance of RNG upsets the competitive balance too greatly, but the Fornite World Cup was actually an enjoyable spectacle, and there was a great deal of skill on display.
Apex Legends could enjoy similar success, and it might even become more popular than Fortnite. Many players feel that it is more polished than the market leading battle royale title, with better shooting mechanics, map design and all-round gameplay. It is less chaotic and it puts more emphasis on tactics and strategy, which could make it better suited to the world of esports.
Games like CS:GO, LoL and Dota 2 have thrived as esports and they require teamwork, but solo esports are growing in popularity too. The Fortnite World Cup is one example, while the FIFA eWorld Cup is also massive. Adding a permanent solo mode would be another string to Apex Legends' bow and it could help Respawn carve out a larger slice of the lucrative esports market.