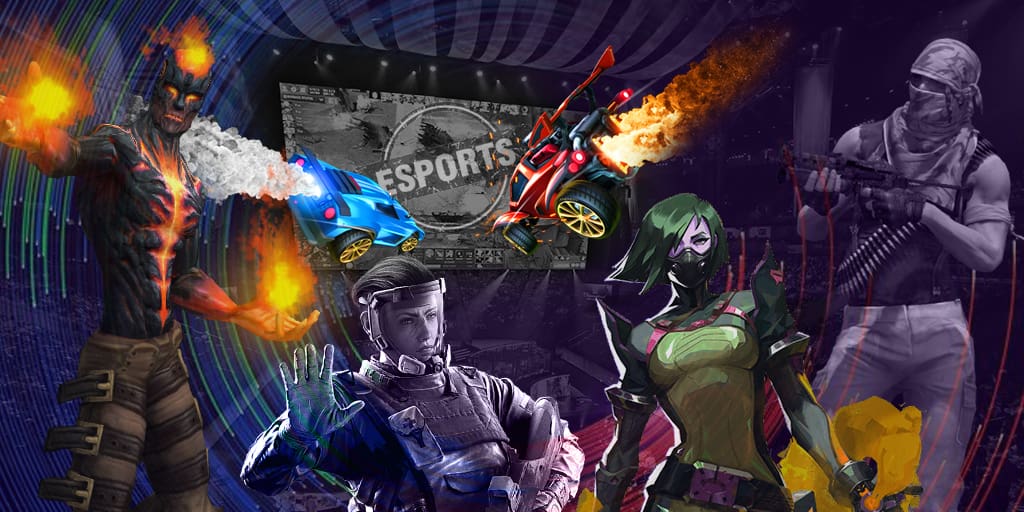 Original name: 周海洋
Country: China
Zhou «Yang» Haiyang is a professional Dota 2 player. Yang is one of the most devoted gamers in the Chinese region. Yang spent most of his career in one organization. Let us take a closer look at Yang's journey in the esports world.
Beginning of Career
As the majority of esportsmen, Yang had started his way to the top of the industry long before he got to a professional organization. He was introduced to computer games when he was a little child and this meeting resulted in making his career choice easily.
The first club where Yang played was ViCi Gaming.Potential. It was a division of ViCi that worked on preparation of new players. With VG.Potential, Yang took part in various elimination rounds of different tournaments and also played at Tier-2/3 championships. The most successful were i-League Season 3 where the team took 7-8 place, World Cyber Arena 2015 – Chinese Pro Qualifiers which brought 5-8 place to the team, HuomaoTV Mid-summer League Season 1 and DouyuTV Dota 2 Tournament. At two later championships, the team took third place.
Yang demonstrated great results in VG. Potential, so in March 2016 he joined Vici Gaming Reborn.
As part of ViCi Gaming Reborn, the results of his performances improved dramatically. The team started to win minor local championships and also showed themselves great at the qualifiers for big tournaments.
The work of the team yielded fruit in April 2016 when the team won StarLadder i-League Invitational Season 1. In June, Yang debuted at his first major tournament - The Manila Major 2016. There the gamer managed to make it to Top-8. The last tournament where Yang represented ViCi Gaming Reborn was the first season of Dota 2 Professional League where the team took third place.
In September 2016, Yang became a gamer in the main roster of ViCi Gaming.
First Period in ViCi Gaming
Joining ViCi Gaming, Yang continued playing at a high level competing with the best teams in China and the world. However, the results were not always satisfactory. The best tournament for Yang as a member of ViCi Gaming was World Cyber Arena 2016 where the team took second place. Later ViCi tried to make it to major championships, however, the competition in the region was too high.
The last tournament for Yang as a member of VG was the championship Mars Dota 2 League 2017. There the team took 7-8 place.
The next club for Yang was the team VGJ.Thunder.
VGJ.Thunder
Yang joined VGJ.Thunder in September 2017. The first results appeared in 2018. In January, the team finished first at Galaxy Battles II: Emerging Worlds. Two months later the team stopped one step away from victory atThe Bucharest Major. Then VGJ.Thunder faced a streak of bad luck.
In April 2018, the team took 9-12 place at Dota 2 Asia Championship 2018, in June, the team finished at 9-12 place at China Dota2 SuperMajor, and in August the esportsmen finished at 13-16 position at The International 2018. TI8 was the last tournament for Yang as part of VGJ.Thunder.
Second Period in ViCi Gaming
In September 2018, Yang returned to ViCi Gaming. His first significant results appeared in 2019.
In March, the team won Starladder ImbaTV Dota 2 Minor Season 1, and later became a champion at DreamLeague Season 11. In June 2019, ViCi Gaming won the second major tournament in a row. It was EPICENTER Major 2019. At the upcoming TI9, the team held a favourite status, however, the event brought 5-6 place to the gamers.
In November 2019, the team took second place at DreamLeague Season 11, and a month later won ONE Esports Dota 2 World Pro Invitational Singapore.
In January 2020, ViCi Gaming took third place at DreamLeague Season 13 which was the offline major tournament before esports moved online. In the pandemic period, ViCi continued playing at a high level, but now it is happening online.
That was how the team won OGA Dota PIT 2020 Online: China in May 2020, and also took second place at BEYOND EPIC: China и OGA Dota PIT S2: China.
The last tournament for Yang as a member of ViCi was DPL-CDA Professional League Season 2. There the team took 5-6 place and after that Yang moved Elephant.4AM.
In his career, Yang has already earned over 800,000 dollars of grabs.