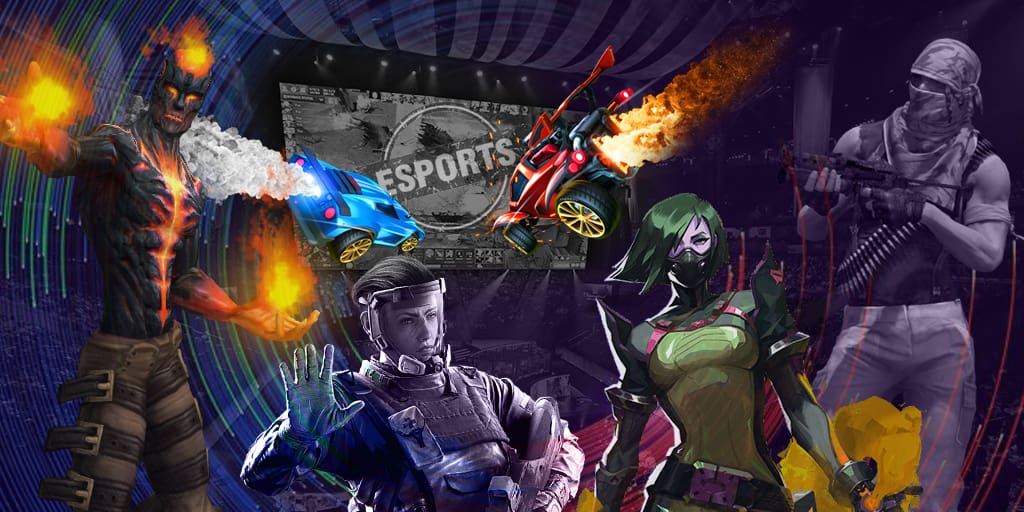 Original name: Николай Николов
Country: Bulgaria
Team: Alliance
Nikolay «Nikobaby» Nikolov is one of the most promising first position players on the competitive Dota 2 scene. Coming from Bulgaria, Nikolay has already made a statement as a stable and strong performer who has the desire and skills to beat the best teams in the world. We present to your attention Nikobaby's path to becoming an esportsman.
The beginning of the career
Nikobaby had started his path to the competitive scene way before his arrival at a professional organization. Since early childhood, he was fond of video games, spending almost all his spare time playing them. It is not surprising that as a result, they have helped him to build a pretty successful career.
The team Gplay was the first club Nikobaby was playing for. This was the roster of the Bulgarian players who existed only for three months. During this period, the team managed to participate in a few small tournaments.
The club Basically Unknown was the next team for Nikolay. Nikobaby was playing in this team with another famous representative of the Bulgarian Dota school – MinD_ContRol. With Basically Unknown, Nikobaby took part in small tournaments. He managed to prevail at MSI Dragon Battle #4, MSI Dragon Battle #5, and GIGABYTE Challenge #13. The performance at small championships helped him to make a statement and gain experience.
The team Balkan Bears was the next club for Nikobaby. But Nikobaby did not stay for long there and left the team 3 months later. No Logic Gaming and Money Freedom Fighters were further where the player spent a month in total.
In January 2016, Nikobaby became a player of Walrus Punch but, having spent a few days, he left the team. Nikobaby went inactive in 2016 and returned only 2 years later.
South Asia
With his return to the professional scene, Nikobaby changed the gaming region. Nikolay became a player of Clutch Gamers in September 2018. He was playing at little-known tournaments with this club again but in another region. It continued until January 2019 when Nikobaby became a player of WarriorsGaming.Unity.
Nikobaby was playing for WarriorsGaming.Unity for 3 months. With this team, Nikobaby tried his luck in various qualifiers but was one step away from the goal everywhere.
The first came with the transfer to Mineski. Having become a player of Mineski in June 2019, Nikobaby qualified for The International 2019. The team placed 9th-12th at the tournament, which became the biggest result in Nikobaby's career. First of all, he proved himself as a well-to-do first position player, which consequently helped him to move to a prestigious European organization
Alliance and personal achievements
Having moved to Alliance in October 2019, the player became the champion of DreamLeague Season 12 at once. That month, Nikobaby with the team finished third at ESL One Hamburg 2019 and placed 7th-8th at MDL Chengdu Major two months later.
With the team, Nikobaby held the 4th place at ONE Esports Dota 2 World Pro Invitational Singapore in December 2019.
2020 started with a big move. Nikobaby with Alliance placed 4th at DreamLeague Season 13.
In March 2020, Nikobaby with the team held the 2nd place at StarLadder ImbaTV Dota 2 Minor. This tournament became the last offline championship for Alliance before the coronavirus pandemic
The pandemic period has been becoming pretty successful for Alliance too. The team held the second place ESL One Birmingham 2020 – Online: Europe & CIS in June 2020 and finished second at OGA Dota PIT S2: Europe/CIS a month later. In September, Nikobaby with the team finished 4th at OMEGA League: Europe Immortal Division.
Nikobaby has already earned more than 247,000 dollars of prize money in his career.