Xyp9x (Andreas Højsleth) -
+0
-0
Xyp9x
Andreas Højsleth
days_ago_pre 88 days ago
| | |
| --- | --- |
| Original name | Andreas Højsleth |
| Country | Denmark |
Recent matches Xyp9x
Eternal Fire
0

:

1
Thunderpick World Championship 2023: European Series #2
Astralis Talent
Thunderpick World Championship 2023: European Series #2
North Macedonia
0

:

2
IESF World Esports Championship 2023
Astralis Talent
IESF World Esports Championship 2023
Astralis Talent
16

:

11
IESF World Esports Championship 2023
Tunisia
IESF World Esports Championship 2023
Team Uzbekistan
16

:

7
IESF World Esports Championship 2023
Astralis Talent
IESF World Esports Championship 2023
Team Saudi Arabia
0

:

16
IESF World Esports Championship 2023
Astralis Talent
IESF World Esports Championship 2023
Astralis Talent
1

:

0
IESF World Esports Championship 2023
Team Colombia
IESF World Esports Championship 2023
Sprout
2

:

1
CCT North Europe Series 5
Astralis Talent
CCT North Europe Series 5
Astralis Talent
2

:

1
CCT West Europe Series 4
Sprout
CCT West Europe Series 4
BIG
0

:

2
CCT North Europe Series 5
Astralis Talent
CCT North Europe Series 5
Astralis Talent
2

:

0
Y-Games PRO Series 2023
DomiNation eSports
Y-Games PRO Series 2023
Biography Xyp9x
Andreas "xyp9x" Hoislet is one of the best Counter-Strike players. Xyp9x started his career in Delek 2012. Over the years of playing at a professional level, he managed to play for 9 teams. We bring to your attention the story of Andreas' formation as one of the best players of all time. But first, let's figure out how to pronounce Andreas' nickname correctly.
As soon as the Russian-speaking commentators did not name the long-suffering xyp9x - "Zippex", "Hipniks", "Kzippeks", "Kzipniks", "Hypex", "Khuryakh", "Hiryakh", etc. After surfing the Internet, you can find the answer to this question on the official Twitter of the Astralis team: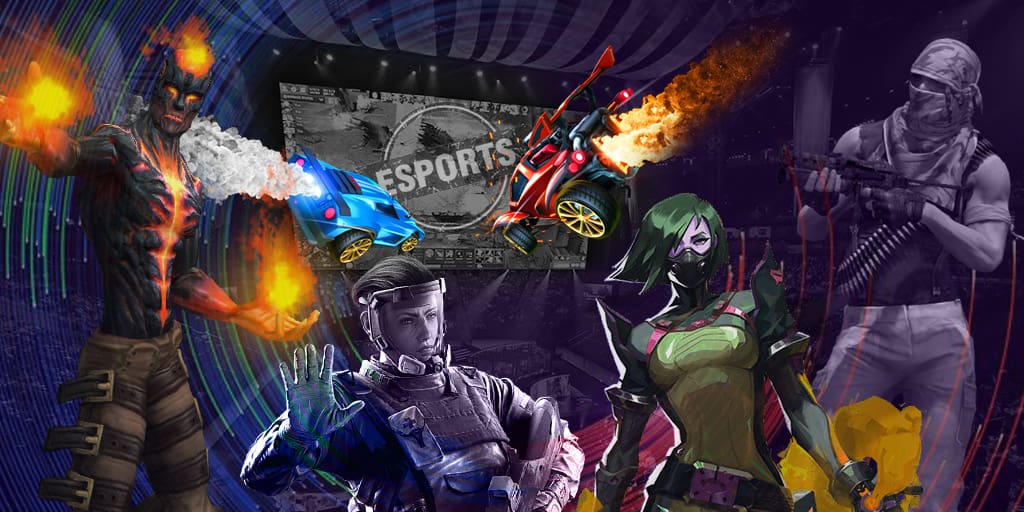 Zippex - this is the only way to correctly call the nickname xyp9x.
Carier start
Andreas's career dates back to the mid-10s. Like many representatives of the "Danish" Counter-Strike school, xyp9x began its journey with Counter-Strike: Source. After playing Source for a short time, he switched to Global Offensive.
In 2012 he joined the first team - Ildal Lions. Some time later, he joined the German organization CPLAY. After a year of playing for CPLAY, Andreas leaves the team and joins the eminent club - Fnatic. Andreas plays for the Swedish organization for six months, after which he joins the Danish team Copenhagen Wolves. There he meets dupreeh and device, after which they become permanent teammates until 2020.
Playing for Copenhagen Wolves also did not bring the desired results and world fame. After 5 months, Andreas leaves the team and goes to the uber G33KZ team. But even there, the esportsman was not destined to become a champion. In February 2014 xyp9x becomes part of Team Dignitas and gains worldwide recognition. Showing good results, Andreas and the company move to the camp of the American organization Team SoloMid.
Team SoloMid
Team SoloMid was a transitional moment for Andreas. Prior to joining TSM, he had already earned fame in the community. Playing for the North American organization only strengthened xyp9x's position on the world stage. With TSM, he became the champion of 9 tournaments. Despite this, after a year of playing for TSM, Andreas and his clubmates leave Team SoloMid. At the beginning of 2016, they create their own organization - Astralis.
Astralis and personal awards
On January 18, 2016, xyp9x and his TSM partners became Astralis. Since 2016, Counter-Strike has been dominating the world arena for this Danish tag. Since the founding of Astralis and until xyp9x went inactive in May 2020, he has won over 20 tournaments. Xyp9x, on a par with dupreeh and device, holds the record for the number of Major tournaments won.
On account of his 4 hits in the TOP-20 of the best players according to HLTV. He also became the MVP of IEM Katowice 2020. With his performance, he earned the honorary title among fans of the competitive Counter-Strike - "Clutch Minister". During his playing career, he earned more than $ 1,700,000.
Esports news Xyp9x