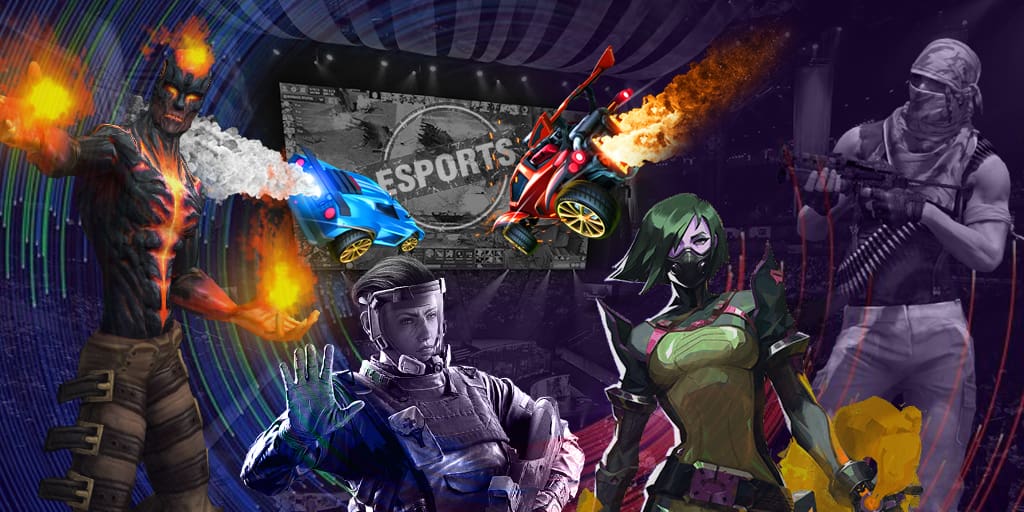 Original name: William Wierzba
Country: USA
Team: Evil Geniuses Black
Will «RUSH» Wierzba is one of the most experienced and titled representatives of the American Counter-Strike school. Since his career in 2012, RUSH has played for many famous organizations and raise the world champion cup. Let us walk you through the development of RUSH as an esportsman.

Beginning of Career
As the majority of esportsmen, RUSH started his career in computer clubs. There he met Counter-Strike, and that meeting resulted in the birth of a new gamer called RUSH.
The first club for RUSH was Monomaniac eSports. The gamer played there in 2013 году and took part in various qualifiers and minor championships. However, it was not something that the young gamer had been expecting.
In September 2013, he became a gamer of the team The DestructionBox 9000 where he also spent not more than a couple of months. Later there was Area 51 Gaming, Homeless, Team Savage, and RONIN5 Gaming. All these team became homes for RUSH in 2013-2014. It is obvious that playing for those teams did not turn out fruitful.
In September 2014, RUSH became a member of eLevate where he got spotted as a performer for the first time. Thanks to his performances for eLevate, he was noticed by one of the most prestigious organizations in North America – Tempo Storm. Nevertheless, RUSH did not stay there long. He was a Tempo Storm gamer only for a month and after that he returned to eLevate. But there RUSH wasunable to find something he had been looking for. In August 2015, RUSH left eLevate for good.
In August 2015, the gamer moved to Sponsorless and in September of the same year, he joined Conquest. His gaming for Conquest caught some attention from OpTic Gaming.
OpTic Gaming and First Success
RUSH became an OpTic Gaming gamer in January 2016. He won ELEAGUE Road to Vegas in the same month and this boosted the gamer's career. In May 2016, RUSH and the team took first place at Americas Minor Championship – Cologne 2016 and half a year later the gamer took first place at Northern Arena 2016 – Montreal.
The turning point of RUSH's playing for OpTic was the victory at ELEAGUE Season 2 in December 2016. In the same month, the team took second place at Esports Championship Series Season 2 – Finals.
After a series of successful tournaments, the team's results declined. The unsatisfactory period lasted till RUSH left the team.
In August 2017, RUSH became a Cloud9 gamer.
Cloud9 and Championship
Having moved to the titled team of the American region, RUSH started a new period of his career. Having huge experience in gaming, the team started showing great results shortly after the gamer joined the roster.
In October 2017, the club took 3-4 place at ELEAGUE CS:GO Premier 2017 and first place at DreamHack Open Denver 2017. In November, RUSH as a member of Cloud9 became the winner at iBUYPOWER Masters 2017.
In January 2018, Cloud9 continued moving towards the top, so they won ELEAGUE Major: Boston 2018, becoming the first North American team that managed to achieve this result. Unfortunately, as it often happens, the victorious period got replaced by a deterioration period. The team stopped showing previous results and in September 2019, RUSH left Cloud9. His next gaming home was the organization Complexity Gaming.
Complexity and Individual Achievements
After moving to Complexity in September 2019, RUSH continued playing on the highest level. When the pandemic started, the team became the champion of four tournaments of #HomeSweetHome series, and in June 2020, RUSH as a Complexity gamer won BLAST Premier: Spring 2020 European Finals.
In his long career, RUSH has earned over 567,000 dollars.