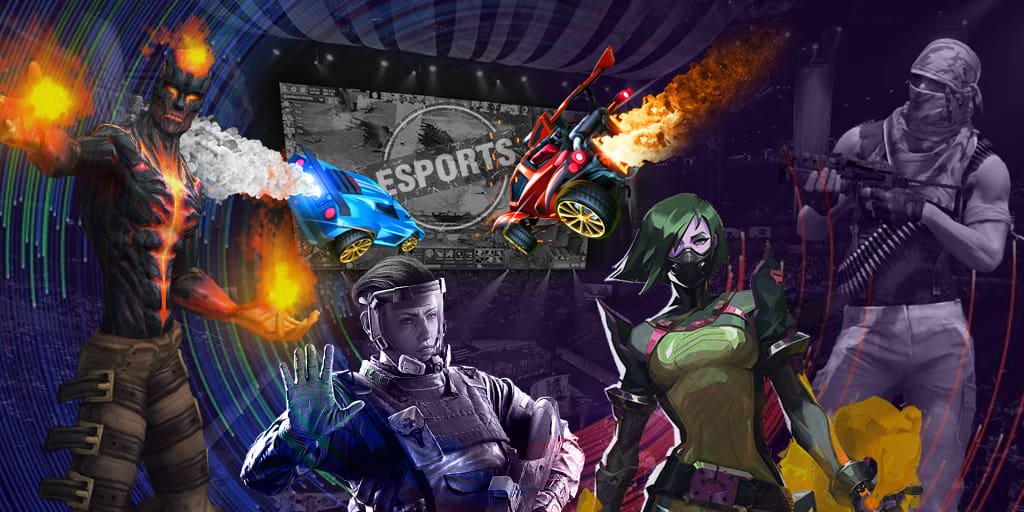 Original name: Nemanja Isaković
Country: Serbia
Nemanja «nexa» Isaković is one of the brightest and famous representatives of the Serbian Counter-Strike school. Being 23 years old, Nexa is at the head of one of the most prestigious teams of the modern Counter-Strike: Global Offensive. We call your attention to the way of nexa developing as an esportsman and captain.
Beginning of Career
Like many other famous Counter-Strike players, nexa's interest started a long time before his professional career. Since early childhood, Nemanja was keen on competitive computer games. It is not surprising to see that his main occupation was related to esports.
The first team where nexa played was the Serbian club iNation. Nemanja joined the roster in 2015 году and spent there less than a year. After that, his new home was GamePub. There nexa played in 2015-2016. Having achieved no desired results, the gamer joined Team1231 but he was not able to cement his position at the top of the esports Olymp. Then he passed to Guerilla Method and Brewtopia eSports. He played for the clubs in autumn 2016. One year of search later, the gamer returned to his first team – iNation.
His second attempt to represent iNation also was not successful. Having played there for one month, the gamer joined Renegades, an organization from Australia.
Renegades and First Success
The organization Renegades gave the esportsman a chance to claim about himself to the world. This club helped him to win his first big tournament, Asia Minor Championship 2017, in Krakov. Despite the victory, nexa left Renegades and continued to look for the team. The next place nexa was playing was MANS NOT HOT. He spent less than four months on the team.
In July 2018, the Servian player joined The Imperial where he won two prestigious tournaments: Copenhagen Games 2018 and DreamHack Open Summer 2018. This let him cement his position on the professional stage.
In November 2018, he became a player in Valiance. There he became the champion of the tournament United Master League Season 1 but then he left the club and passed to the Croatian organization calledCR4ZY.
His playing for CR4ZY helped the player to become the silver finalist at Arctic Invitational 2019. After a row of successful performances for different teams, nexa got an invitation to one of the most prestigious organizations – G2 Esports.
G2 Esports and Individual Achievements
In September 2019, nexa joined the European roster of G2 Esports. There the young player took the captain and in-game coordinator roles. In G2, nexa became the champion at Champions Cup Finals and BLAST Premier: Spring 2020 Regular Season. Also, he took second place at cs_summit 5, IEM XIV – World Championship and DreamHack Masters Spring 2020: Europe. In his career, the gamer has already earned over 180.000 dollars of grabs.