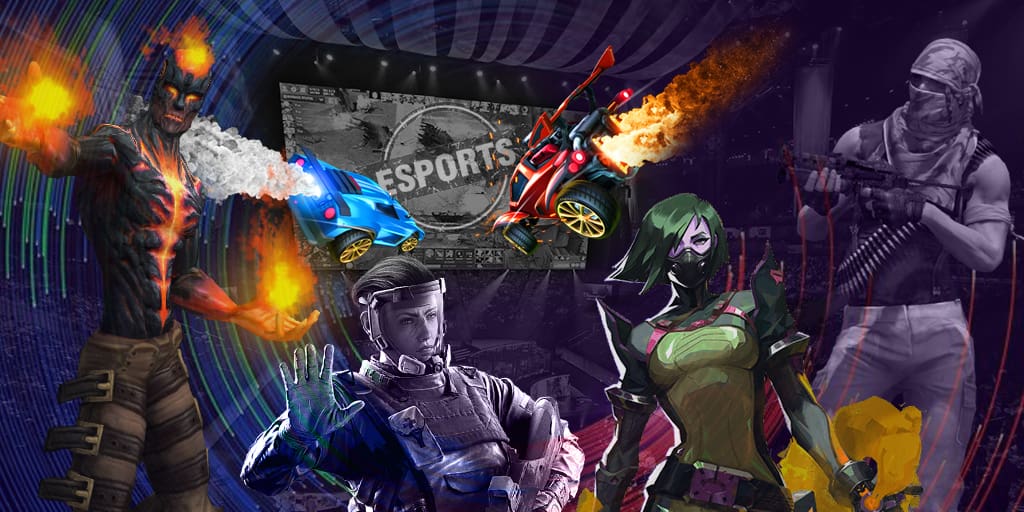 Original name: Kenny Schrub
Country: France
Kenny «kennyS» Schrab is one of the best Counter-Strike: Global Offensive player on the planet. The French player has colossal experience in his pocket and he has become the champion of international tournaments multiple times. The representative of the French school of Counter-Strike has been well-known for his game style since the early period of his career. We offer you to pay attention to the esportsman's story
Beginning of Career
Like many other professional CS players, kennyS got fascinated by computer games since his early childhood. The gamer showed special affection towards Counter-Strike.
The first version of the game for kennyS was Counter-Strike: Source. There he played for Team eXtenive! in January-April 2012 and for VeryGames from April to August 2012. In August 2012, he moved to CSGO.
Counter-Strike: Global Offensive
After his transfer to the new version of the game, kennyS played out in fresh colours. VeryGaems became his first CS:GO team for Kenny. There the esportsman played for nine months and then joined Team LDLC.com. kennyS spent 3 months in LDLC kennyS and later he moved to WARMAKER. But there the esportsman could not use his talent fully. The nest roster for kennyS was WE GOT GAME but, having played there for a month, kennyS left the team. In November 2013, Kenny joined Recursive eSports. There he played from November 2013 till January 2014. After that, there was the Clan-Mystik period, from February 2014 till April 2014. kennyS got his first credible popularity when he represented Titan eSports. It was happening from April 2014 till July 2015. This team helped him to win DreamHack Invitational II in 2014 and Gamers Assembly in 2015. In July 2015, kennyS passed to Team EnVyUs.
Team EnVyUs and First Success
Team EnVyUs became a key moment in the esportsman's career. Playing for the team, kennyS managed to win plenty of championships. He took first place at Intel Extreme Masters Season X – gamescom, Gfinity Champion of Champions, DreamHack Open Cluj-Napoca 2015, Global eSports Cup – Season 1, WCG 2016. These results led kennyS to the title of one of the best players on the planet.
The next team for Shrab was G2 Esports.
G2 Esports and Individual Awards
Kenny joined G2 in February 2017. As part of the team, he became the champion of ESL Pro League Season 5, DreamHack Masters Malmo 2017, Champions Cup Finals, Blast Premier: Spring 2020 Regular Season and also took second place at IEM XIV – World Championship.
During his bright career, kennyS got numerous individual awards. He got to Top-15 gamers according to HLTV five times and got six awards as MVP at championships and earned more than 690.000 dollars as grabs.