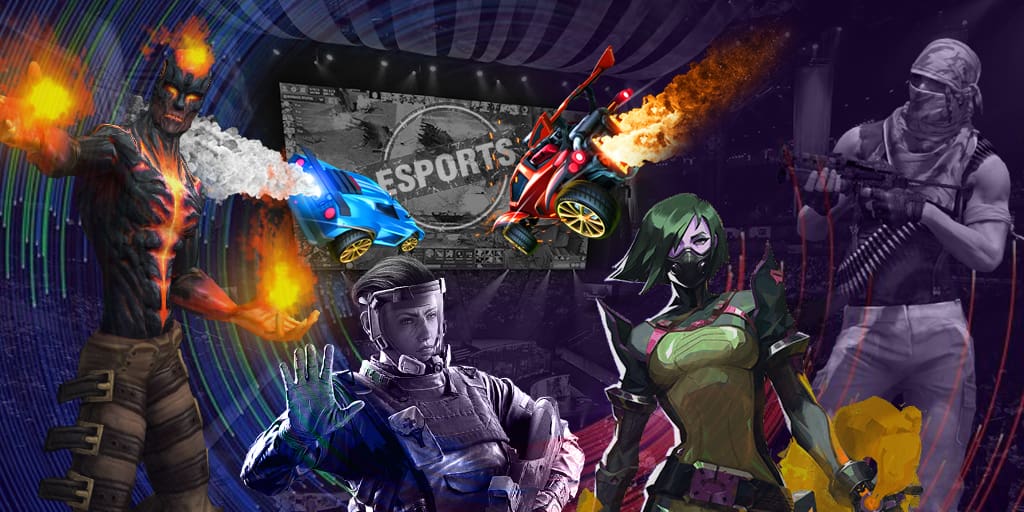 Original name: Egor Vasilyev
Country: Russia
Team: 1WIN
Egor «flamie» Vasilev is one of the strongest professional players in the competitive CSGO. From his early childhood, Egor has been showing his great dedication to computer games so it is not surprising that, consequently, he became a high-class esportsman. Let us take a look at where the gamer started his way and achieved success.
Beginning of Career
Egor Vasilev started his career in 2012 with Counter-Strike: Source. There he performed for Moscow clubs such as PinCho, TEAM46, t44, and zNation. One year later, the budding esportsman joined Counter-Strike: Global Offensive. Almost right after the transfer, he was noticed by more famous teams. In the period from 2013 to 2015, the gamer played for USSR Team and dAT Team. The first large organization in the career was Hellraisers. Playing there, Egor was able to make his world name at the ESL One Katowice major championship.
Crucial Moment at ESL One Katowice 2015
The tournament that was monumental for flamie's fate is ESL 2015 in Katowice. There his performance was noted by the best CSGO CIS organization – Natus Vincere. After the end of the tournament, the gamer was invited to Na`Vi but only for a trial.
Na`Vi and Further Success
Two weeks of the trial helped Egor to cement his position in Na`Vi. Flamie was signed on 10 April 2015. He took the rifler position and the second sniper position. The individual level of the gamer was on the highest level but the results of the team in those days were not cheerful. Nevertheless, the team always took high positions at international tournaments. Na`Vi showed themselves well at Adrenaline Cyber League 2017 where flamie and the team took the second place, at ELEAGUE Major 2018 where their position was the third, and FACEIT Major 2018 where they won the second place. As well as IEM Katowice 2019, where the gamers finished in third place. The long-awaited first place was won at ESL ONE Cologne 2018 where the team beat the Germans from BIG.
In March 2020, the collective became the champion of Intel Extreme Masters. Flamie and the team took first place at the IEM Katowice 2020 championship defeating G2 at the final with a score of 3-0.
Egor flamie Vasilev gained thirteen trophies at championships and several individual awards in his career. His achievements accounted for getting to Top 20 of the HLTV rating twice and his personal record of kills in the first half which he broke in 2018.