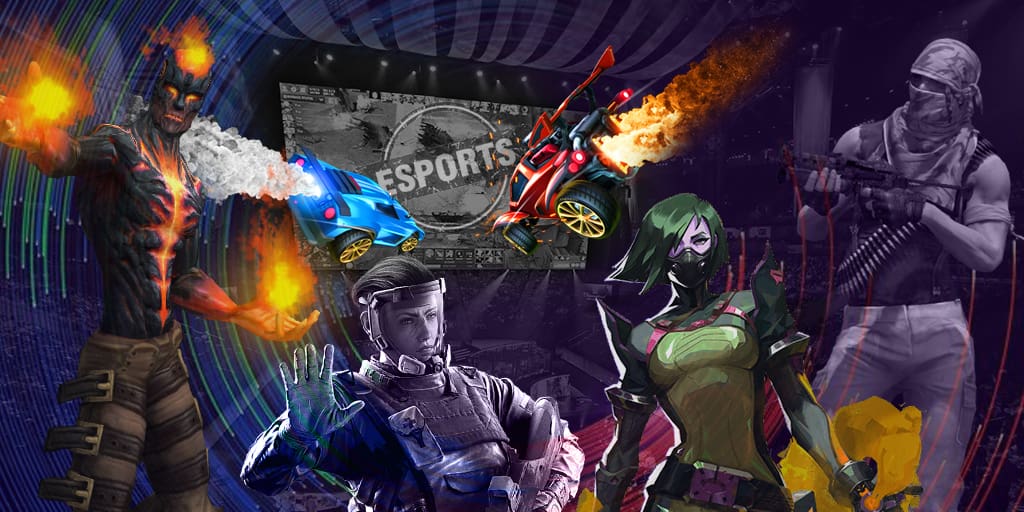 Original name: Denis Sharipov
Country: Russia
Team: NaVi
Denis electronic Sharipov is one of the strongest players in the competitive CSGO. Having been present on the professional stage for a relatively short period of time, Denis has been able to achieve the highest results. Electronic has become a champion of international tournaments and gained personal awards many times.
Beginning of Career
Denis started performing on the professional stage in the middle of 2015. The beginning was chaotic as electronic played for numerous teams in the period from 2015 to 2017. The first teams for the future star were Evolution, Evolution.Light, Arcade eSports, Infernal Paradise, Rebels, and NokSuKao. Denis did not spend a lot of time at any of them in 2015 and got to the first big organization – Team Empire. But the player was not meant to play there either. Empire was replaced by Flipsid3 Tactics 2016 that became a jumping-off point in the career of the young player.
Flipsid3 Tactics and the First Success
In 2016, Flipsid3 Tactics signed electronic. The first games made it clear that the gamer had a huge potential. He unlocked his potential in the next year when he unexpectedly won the DreamHack Leipzig 2017 tournament together with his team. After such success, Denis was noticed by the Na`Vi organization.
Na`Vi and Further Success
On 6 November 2017, electronic became a full-value player in Na`Vi replacing Denis seized Kostin. Almost immediately Sharipov showed his best side demonstrating his high individual level of gaming and determination. It turned out fruitful. In the winter of 2017, electronic together with his team became the champion of DreamHack Winter 2017. After the championship in 2017, he and his team took some other prize places: the third place at ELEAGUE Major 2018, the second place at FACEIT Major: London 2018. In 2018, electronic helped the team to become the champion at BLAST Pro Series – Copenhagen 2018 and ESL One Cologne 2018. His high level of the game was noted not only by fans but also by the world community.
Individual Awards
Denis electronic Sharipov has been present in Top 10 Best Players according to HLTV twice. In 2018, he finished in the fourth place, and in 2019, he got to the sixth position. Also, the player deserved the title of the MVP of the ICE Challenge 2020 tournament that took place on 6 February 2020.