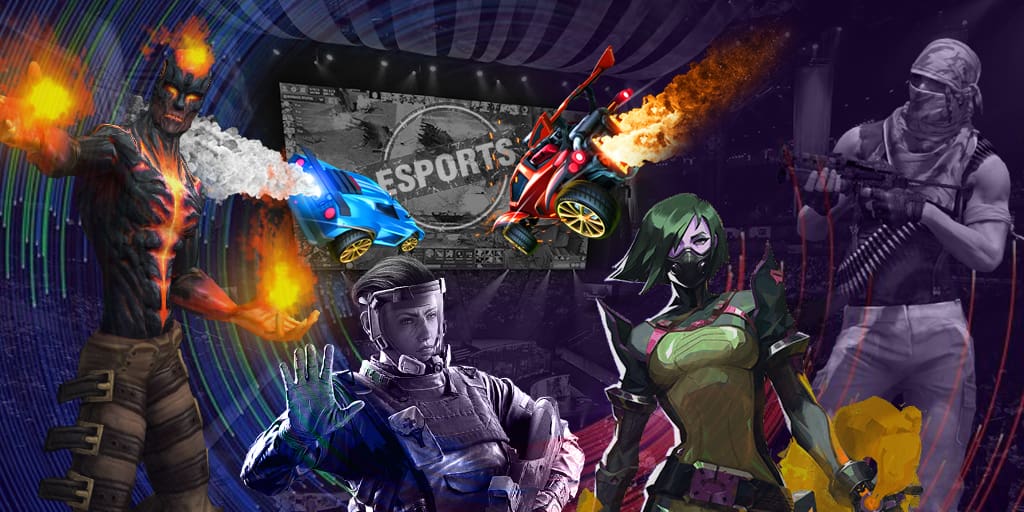 From 15 till 25 August the most awaited world esports championship The International 2019, is to be held. This tournament is watched even by those who are not connected with esports as they have heard a lot about The International where huge sums are played for accounting for millions of dollars.
If you are not interested in definite results of outrights for The International 2019, we offer you to get familiar with the following information to improve our knowledge about opportunities to make bets.
Note: Outright is a bet which is made on any result before the start of the tournament. After the beginning of the championship making this type of bets is impossible.
Let's mark the fact that many bookmaker companies decided not to reinvent the wheel and to follow a beaten track. They just took and replaced the results from Battle Pass to their platforms. We cannot call this idea bad as those lucky people who will take their chance to make tips for Dota 2 and will turn out to be right will be able to win only several levels in Battle Pass while at sportsbook companies they will be able to raise some money in case of the correct prediction.
The most interesting results in our opinion
Final prize pool of The International 2019
More — 1.87 / Less — 1.87
At the moment the total prize pool exceeds $30,000,000. The main leaps of several millions come to those days when Valve release new boxes with in-game items. From 49 to 54 day, approximately $6,000,000 got collected while from 66 to 67 day — $1,000,000. Now the money is being collected in the medium tempo and more than a month is left before the fundraising is stopped which can be enough to reach $35,000,000. On the other hand, if there is nothing interesting in the game, people can lose their interest along with their desire to invest their money in the prize money of the ninth The International. So, we think that TI9 is likely to raise $35,000,000 than not to make it to the sum.
Number of the announced new heroes for TI 2019
One — 2.05 / Two — 1.85 / Three and more — 7.00
Every time at the Dota 2 World Championship new game characters were announced while at the last two The Internationals Valve presented two characters at each. Parimatch decided to give a chance to their users to make a bet on this result and to foretell the number of the new announced heroes. Valve are more likely to stick to the traditions and tell about two new heroes. Maybe this year they will want to share their thoughts about only one new character. Or, probably, the developers of Dota 2 prepared three new game characters for us? In this case the coefficient will consist of 7.
The best team of a region by the final place
Favorites in each of the divisions also have their own results. In North America the majority believes that EG will get to the tournaments bracket to the position higher than ex-Forward Gaming, and in China Vici Gaming and PSG.LGD are to outdo Royal Never Give Up and Keen Gaming. Despite the huge fan army of Natus Vincere, only a few people believe in success of Na'Vi representatives. Their odds are 4.65 in comparison with 1.17 of Virtus.pro. Europe is a region with the biggest number of participants who made it to TI9. Team Secret got to the European top with the odds 1.80, while Team Liquid and OG have 2.95 and 6.80, correspondingly. Ninjas in Pyjamas, Chaos Esports Club and Alliance got the least support having odds of 14.0, 25.0 and 30.0, correspondingly. Everything is simple in Southeast Asia. The audience think that TnC are to get higher than Fnatic and Mineski, and the odds for them are 1.52, 3.15 and 6.95, correspondingly.
North America
Evil Geniuses — 1.10 / ex-Forward Gaming — 6.15
China
Vici Gaming — 1.65 / PSG.LGD — 2.45 / Royal Never Give Up — 11.5 / Keen Gaming — 15.0
CIS
Virtus.pro — 1.17 / Natus Vincere — 4.65
Europe
Team Liquid — 2.95 / Team Secret — 1.80 / OG — 6.80 / Ninjas in Pyjamas — 14.0 / Chaos Esports Club — 25.0 / Alliance — 30.0
Southeast Asia
Mineski — 6.95 / TnC — 1.52 / Fnatic — 3.15
Winner of the tournament
Any team will become the champion at The International 2019 for the second time: Yes — 3.20 / No — 1.32
Everything is easy here. How likely is it that Natus Vincere, Invictus Gaming, Alliance, Newbee, Evil Geniuses, Team Liquid or OG will raise Aegis of Immortal over their heads on 25 August?
Other outrights
You can try to predict who of the teams are likely to take part in the shortest/longest game, who is to win any of the mentioned matches and also to try yourelves in guessing the total number of the chosen and banned heroes and also to choose the region of winners, etc.
Afterword
The International is known for its unpredictability and to make any bet is rather risky. For instance, who could think that OG with a fresh player Topson taken to their roster two months before the competition would be able to win the championship? And his total earnings before Dota 2 World Championship consisted of only ~$3,000.
Do not make big bets, and if you bet, use your head and be confident in your suppositions! Taking a chance is the worst strategy of betters out of all the possible ones in the majority of cases.