Over the years, eSports has achieved incremental growth. First came streaming channels like Twitch, which helped onboard a whole new generation of viewers. Once viewership exploded, tournaments and leagues took off around the world.
Piece by piece, eSports turned into a global phenomenon, attracting major prize purses, drawing in investors to help build teams like Valor, NRG, and Gambit. According to NewZoo, the industry will draw 728 million casual viewers in 2021 alone.
Unsurprisingly, these types of statistics have attracted the next wave of economic development in the realm of eSports: brand sponsors. In major league sports, names like Adidas and Nike have long partnered with star athletes from Michael Jordan to Cristiano Ronaldo. Now, they're pivoting to the world of virtual sports.
For these huge sports fashion brands, the decision to opt-in was a no-brainer. While Adidas got in early with the former Twitch sensation Ninja, Nike has opted to pursue CS:GO with Brazilian team Furia rather than Fortnite. Not only is Furia is a consistent contender in today's CSGO betting sector, but the team's long-term contract for players means the brand can attach itself to stars like VINI and arT.
But Nike isn't the only company looking to set up shop in the eSports world as luxury fashion brands want a piece of that pie as well.
Sponsorship Craze in eSports Continues
Recently, Nike made news alongside Louis Vuitton for helping to co-sponsor the 2019 League of Legends World Championship. The event was viewed by over 40 million remote spectators, who may not have realized Louis Vuitton was behind the tech trunk where team FunPlus Phoenix held their trophy.
But why would a high fashion label like Louis Vuitton step into the realm of eSports? For brands like Nike and Adidas, the connection is clear enough: athletes are going virtual. But for Louis Vuitton, the connection is purely about money.
China accounts for one of the most robust eSports markets. Not only are many top pros based in China, but investments into leagues and teams have long come from firms and businesses based in the country. According to consulting firm Bain & Co., customers based in China also account for one-third of luxury spending around the world.
Louis Vuitton's League of Legends Collection isn't necessarily geared toward eSports; the clothes and accessories won't improve a player's performance. But it will redirect spectators and competitors to their LoL-based collection.
Other brands have taken notice, too. Jeff Staple designed the gear worn in the 2020 OWL season. Undefeated and Nike have since partnered with Overwatch team New York Excelsior. Meanwhile, Gucci and Balenciaga are busy outfitting their arch-rivals, team London Spitfire.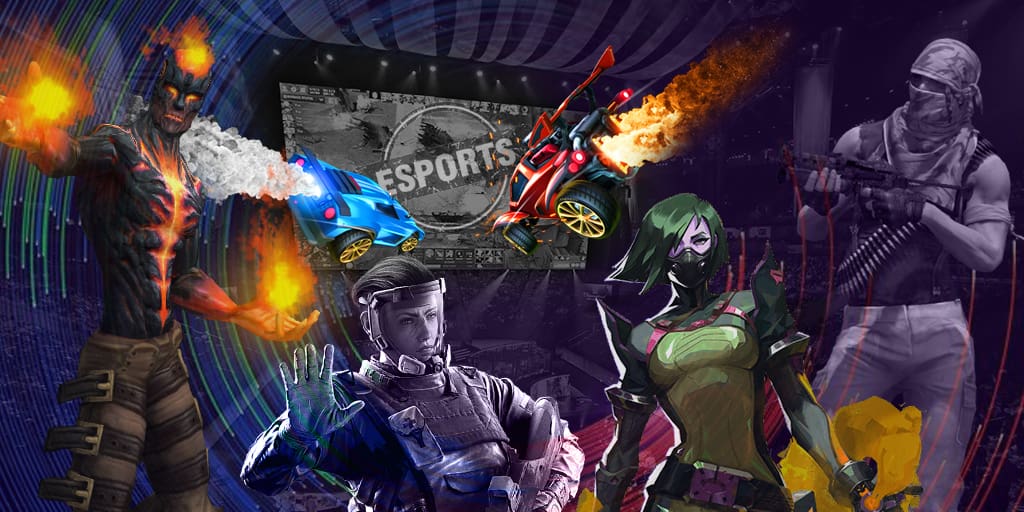 From K-Swiss to Gucci, many retail brands are developing the perfect shoe for gamers.
To Partner with Teams or Players?
Now that brands from K-Swiss to Puma to BMW have entered the eSports industry as either team sponsors or brand partners, more and more individual eSports athletes have signed contracts with major groups.
Ninja may have kicked off the big-name sponsors back in 2019 with Adidas, but today's world of eSports brand partners has diversified greatly. Cherrygumms became the latest pro to sign a huge contract with Nike. As a brand ambassador for Brazil, she'll be instrumental in introducing Nike as part of an eSports world, while also helping innovate for female eSports athletes around the world.
Brand partnerships with individual players stretch back to 2006, when Red Bull signed on the world's top Halo star, David Walsh. However, sponsors tend to work with teams and leagues rather than top players individually. As the industry develops, there are still questions surrounding player eligibility, rights, and international contracts. This makes it easier for massive sponsors, from IBM to the US Air Force, to work with a team's current roster than a single player.