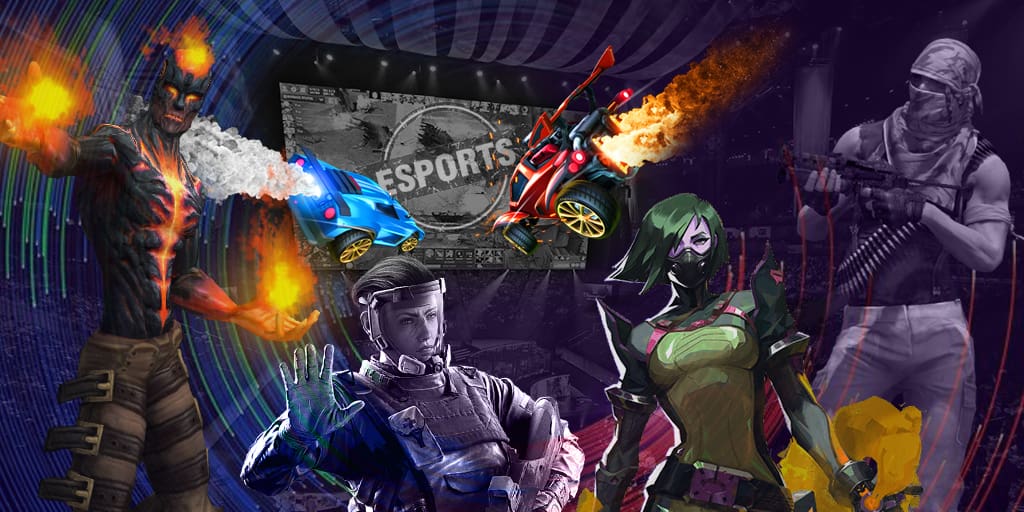 Esports Industry Awards 2017 to recognize the best achievements in esports took place on November 12 in London. For example, Amer 'Miracle-' Barqawi became the best PC player of the year, while Duncan "Thorin" Shields got the award of the journalist of the year. The full list of awards and winners check below:
Also read: Queens Park Rangers signed a roster FIFA 18.
Full list of awards:
Esports Personality of the Year: Eefje 'Sjokz' Depoortere (host of European LCS)

Esports PC Player of the Year - Amer 'Miracle-' Barqawi (Dota 2)

Esports Play of the Year - Matthew 'FormaL' Piper (COD)

Esports Team of the Year - OpTic Gaming Call of Duty

Esports Game of the Year: Counter-Strike: Global Offensive

Esports Highlight of the Year: OpTic FormaL on Call of Duty: Infinite Warfare

Esports Breakthrough Game of the Year: PLAYERUNKNOWN'S BATTLEGROUNDS

Streamer of the Year: Dr DisRespect

Esports Commercial Partner of the Year: G Fuel

Unsung Hero of the Year: Megan "RheingoldRiver" Cutrofello (president of Esportspedia)

Esports Publisher of the Year: Riot Games

Streaming Platform of the Year: Twitch

Esports Live Event of the Year: League of Legends World Championship (RIOT)

Esports Broadcaster of the Year: Alex 'Machine' Richardson

Esports Hardware Provider of the Year: Intel

Esports Journalist of the Year: Duncan "Thorin" Shields

UK Esports Player of the Year: Spencer "Gorilla" Ealing

Esports Rookie of the Year (PC): Abay 'HObbit' Khassenov (CS:GO)

Esports Rookie of the Year (Console): Victor 'Punk' Woodley (Street Fighter)

Esports Videographer of the Year: Davis ''OpTic Hitch'' Edwards

Esports Photographer of the Year: Joe Brady
Community of
egame
fans never stops to impress. Join the community and grow into a well-educated player!