Betting Tips for Griffin vs G2 eSports
Betting odds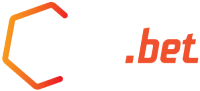 2.2
0
1.64

2.00
0
1.76

2.08
0
1.688
2.06
0
1.63
2.17
1.63

2.091
1.648

2.2
0
1.65
Griffin showed a good result at LCK Summer 2019 and placed second. Due to a big number of points earned in the league, the team managed to guarantee itself a spot in the League of Legends World Championship. It means that Griffin is in a good gaming shape and will be able to show an interesting show.
G2 Esports is also good enough and unlike Griffin, reached the top in the standings of its division. G2 prevailed at LEC Summer 2019, which was over on September 8, having defeated Fnatic in the final with a score 3-2.
The situation is not as obvious as we would like but we think that G2 has more chances to win. Bookmaker companies are of the same opinion, offering odds on Griffin in the sum of 2.15 and G2 in the sum of 1.65. We prefer not to risk at such an important championship and play safely and it means that the victory of G2 is the best option for a bet in this match.