Betting Tips for Team Secret vs OG Dota2
Betting odds

1.47
3.15
8.50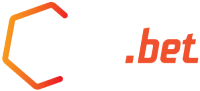 1.62
2.83
2.83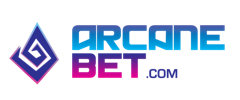 1.6
2.79
2.79

1.62
2.63
2.63

1.675
2.81
11

Secret will face OG at ESL One Katowice 2019. I will make a detailed analysis of the match and advise who you can make your bet on.


OG has been invited to the tournament, which will take place in Katowice, Poland, this is a prestigious tournament with a prize pool in the sum of $300,000. OG has gained a good shape in the recent matches. The team has managed to beat Alliance in the final of the qualifiers to StarLadder ImbaTV Dota 2 Minor. This is a prestigious tournament too, which has a good prize pool and also gives good points, which will allow a team to have more chances to get to The International. Besides this, if OG wins StarLadder ImbaTV Dota 2 Minor, they will go to the Major in Sweden. OG won their last four matches without special chances. They have started playing sweet and simple. OG has one great disadvantage, it's a stand-in, which might have a big influence on the team in the match. It's very difficult to play against such opponent as Secret and I don't think that Secret will ignore the tournament. They have flown out to prove everyone what they can.
Secret has simply passed the qualifiers to the Major, which will take place in Sweden. They easily defeated Team Liquid in the upper bracket of the qualifying round and made it to the Major. Liquid goes to the Major too but they have made it through the lower bracket, having beaten the team Vega Squadron. Secret plays well, they have a nice captain who builds their play and we see this clearly. The team just destroys its opponent without a chance. The time when Puppey was testing drafts during important matches and everything is different now. Everything is discipline and clear. Team Secret is way better than OG now and I think that they will have to win the match.
Considering my analysis, I recommend betting on Secret.