Ninjas in Pyjamas vs TEAM TEAM (09.01.19) forecast
The team Ninjas in Pyjamas will face team team in the lower bracket of Group A at the tournament The Bucharest Minor. I will analyse the match for you and will advise who you can make a bet on.
Betting odds

Ninjas in Pyjamas
4.96
1.31
Team

Ninjas in Pyjamas
1.125
4.247
Team Team

Ninjas In Pyjamas
1.28
3.6
Team Team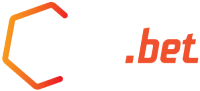 NiP
1.32
3.3
Team Team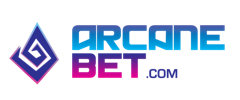 NiP
1.32
3.3
Team Team
Alexey
Ninjas in Pyjamas will win
Team team played the previous match well enough, team team managed to win one map against Gambit Esports, I think that they will have a very few chances to succeed in this match and I will explain why. There is definitely one experienced player in team team but that's not enough to achieve victory over such team as Ninjas in Pyjamas, Ninjas in Pyjamas have prepared well enough for the tournament and played well against the Chinese team Keen Gaming. Team team doesn't have such an experience in matches at such tournaments to win such matches.
The team Ninjas in Pyjamas played awfully at the winter tournament WePlay! Dota 2 Winter Madness but this was a practice for them before such important tournament as The Bucharest Minor, the roster of the team Ninjas in Pyjamas is very strong and experienced, such players as Ace, FATA-, 33, ppd, Saksa have been playing Dota 2 for a long time, especially I enjoy such player as FATA, he is responsible a lot for the result in the team. As we can see, the team Ninjas in Pyjamas has a great chance to win the match.
Having analyzed the match, I honestly recommend betting on Ninjas in Pyjamas in this match.