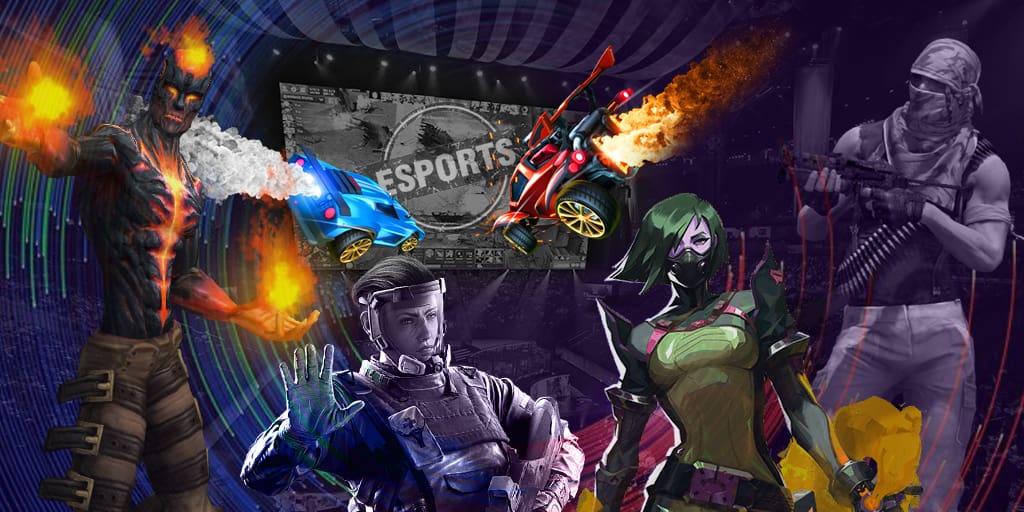 A new CS:GO tournament with $150,000 hosted in Los Angeles in going to start today.
[General information]
This is the first CS:GO tournament from Beyond the Summit. Previously, the company held six seasons of The Summit for Dota 2 discipline. From now on, these tournaments will be named DOTA Summit or cs_summit depending on the discipline of the event.

I should mention Beyond the Summit's unusual approach for holding the tournament. All participants will come to one mansion where they will live together, play and share the prize pool. Unofficial environment will be created not only for the players but also for casters: the studio of analysts and commentators will be placed not in the special booth, but on the couches.

Despite the fact, that there are no strong teams like Astralis, FaZe Clan, Virtus.pro among the participants, the representatives of North America, Sweden, France and CIS are in the list.

The prize pool for cs_summit is $150,000. There is still no information about its distribution.

There will be no group stage in the event, and the matches will start with the play-off stage. The participants will play in Double Elimination bracket with best-of-three (bo3) format.
[What of the North American teams may compete for the main prize?]
For today, many teams of professional North America CS:GO arena underwent a huge number of changes and transfers. A half of cs_summit participants are the representatives of North America: Cloud9, Team Liquid, OpTic Gaming and SK Gaming. But what of them are the strongest one? It is difficult to give a precise answer to this question, as this is a hard period for all the teams. After the end of cs_summit, we will be able to make some conclusions and define the team that stands out among the rest.
[What's with SK Gaming and what results will they show?]
SK Gaming is definitely the best team of the previous year. They were the first team to win two Valve Majors in a row. Last year, except for the popularity, the team received approximately $1,500,000 of rewards. However, after winning ESL One Cologne 2016, the team have won none of the events. For the past 6 months, the Brazilian team took the second place on ESL Pro League Season 4, IEM XI: Oakland and DreamHack Masters Las Vegas 2017 and took 3-4 place in the first Major tournament of 2017, The ELEAGUE Major 2017. This is a real run of the bad luck: they did not even manage to move to the group stage on such tournaments as IEM Katowice 2017 and StarLadder i-League StarSeries Season 3. Taking into consideration the previous fame and their mastery in the game, these results can hardly be called acceptable.
[Could Gambit eSports break the run of bad luck?]
This is another intriguing question for CIS community and for everyone who's following the professional CS:GO arena. After winning DreamHack Winter 2016, the team sustainably took 5-8 places on the following events: The ELEAGUE Major 2017, DreamHack Masters Las Vegas 2017, ESEA #24 Premier Division — EU. Except for that, Gambit eSports took 12-14 place in SL i-League StarSeries Season 3.
[Favorites of the event]
Could we define some favorites of cs_summit? It is difficult to give an objective answer as for today most of the opponents are equal in their game level and the form of the team. In this question, every user chooses the favorite following subjective not objective reasons. I think, SK Gaming have enough chances to win the upcoming tournament. There are no world-class teams as Astralis, FaZe, Virtus.pro, Na'Vi in this competition. Thus, SK Gaming can put their efforts and try to win the championship. We will get to know whether they would manage to do that only when the tournament starts.
[Broadcast talent]
Host: Alex «Machine» Richardson

Analysts: Janko «YNk» Paunović, Robin «Fifflaren» Johansson, Joshua «steel» Nissan

Commentators: James Bardolph, Daniel «ddk» Kapadia

Observers: Heather «sapphiRe» Garozzo, David DJ «Prius» Kuntz, Efren
[Shedule]
April 20 — quaterfinals
Time (UTC +0)
Teams
Results
Score
16:30
SK Gaming vs Team EnVyUs
2:0
16:9
16:3
19:30
OpTic Gaming vs Cloud9
0:2
9:16
6:16
22:30
Gambit eSports vs GODSENT
2:0
19:15
16:5
April 21 — quaterfinals, Semifinals, Loser's Round 1
01:30
Ninjas in Pyjamas vs Team Liquid
1:2
10:16
16:7
3:16
16:30
Team EnVyUs vs OpTic Gaming
1:2
11:16
16:14
14:16
19:30
GODSENT vs Ninjas in Pyjamas
0:2
3:16
8:16
22:30
SK Gaming vs Cloud9
2:1
16:14
9:16
16:8
April 22 — Semifinals, Loser's Round 2, Winner's Finals
01:30
Gambit eSports vs Team Liquid
2:0
16:1
19:17
16:30
Team Liquid vs OpTic Gaming
1:2
10:16
16:10
10:16
19:30
Cloud9 vs Ninjas in Pyjamas
2:0
16:10
16:14
22:30
SK Gaming vs Gambit eSports
2:0
16:4
16:7
April 23 — Loser's Round 3, Loser's Finals, Grand Finals
01:30
OpTic Gaming vs Cloud9
2:1
20:22
16:11
16:14
16:30
Gambit eSports vs OpTic Gaming
2:1
16:10
9:16
16:6
20:00
SK Gaming vs Gambit eSports
3:1
1:0 (default)
10:16
16:2
16:13
[Scoreboard]
| | | |
| --- | --- | --- |
| Place | Prize | Team |
| 1st | $63,750 | SK Gaming |
| 2nd | $33,750 | Gambit eSports |
| 3rd | $19,500 | OpTic Gaming |
| 4th | $15,000 | Cloud9 |
| 5th | $5,250 | Team Liquid |
| 6th | $5,250 | Ninjas in Pyjamas |
| 7th | $3,750 | Team EnVyUs |
| 8th | $3,750 | GODSENT |
[Stream]
The competitive Counter Strike: Global Offensive area goes wider. Find all
csgo pro matches
on our website.